Hit a home run with Dad and give him handmade baseball soap using water soluble paper and a picture of his favorite baseball payer. You won't strike out with this one!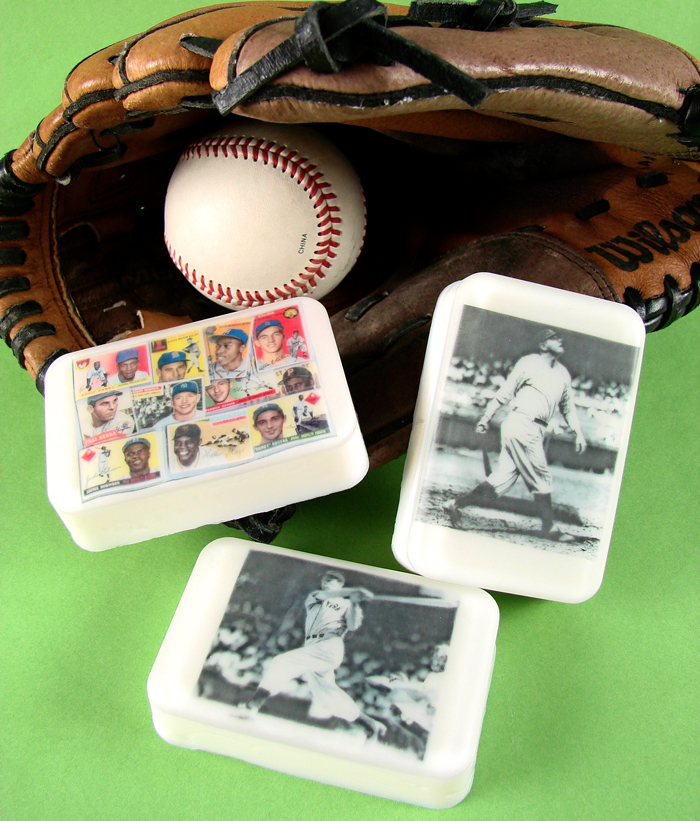 Ingredients
Rubbing alcohol
(yields 4 soaps)
Get everything you need to make this project here.
ONE: Print out 4 vintage baseball pictures on water soluble paper. Cut out the images and make sure that they will fit into the cavities of your mold.
TWO: Once your images are cut out, spray them lightly with aerosol hairspray. This trick will help the colors stay vibrant once they are embedded in the soap.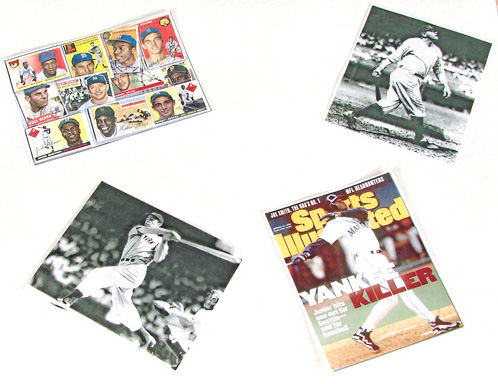 THREE:
Melt 1 ounce of clear soap base in a microwave safe container and mix in ½ drop of liquid blue colorant to give the soap a "clear" effect. For more information on the "bluing" technique, see the
Embedding episode of Soap Queen TV
.
FOUR: When the clear soap cools to about 130 degrees (really hot soap might dissolve the paper), pour 1/8 inch of soap into the mold. As soon as a thin skin forms on the soap, immediately add your picture to the soap, face down. Let the soap layer cool.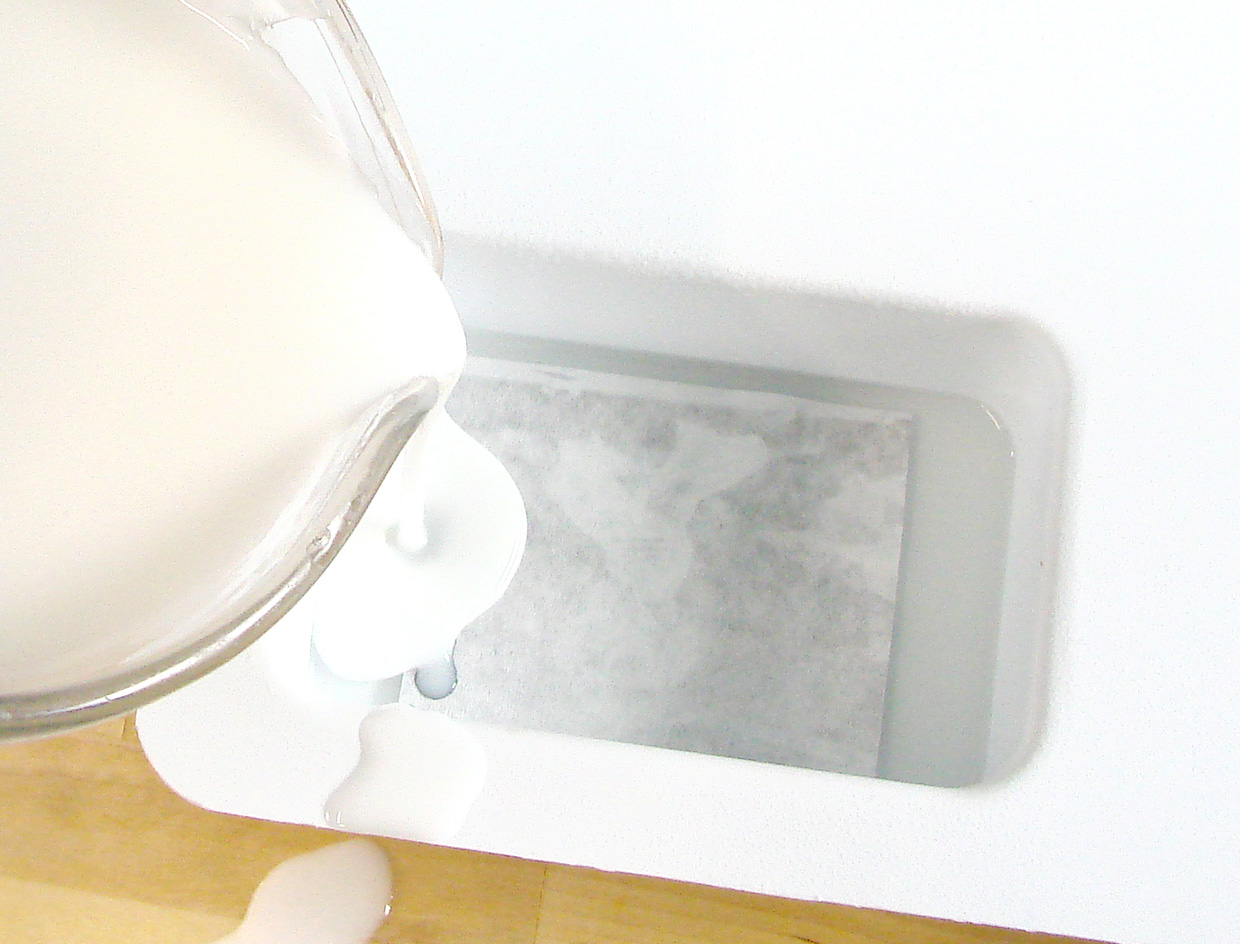 FIVE: Melt 14 ounces of white soap base and mix in 1/2 ounce of Yuzu Fragrance Oil. Once the melted soap cools down to 125-130 degrees, spritz the first layer of soap with rubbing alcohol and pour the second layer. Let the soap cool for 4-6 hours and pop it out of the mold.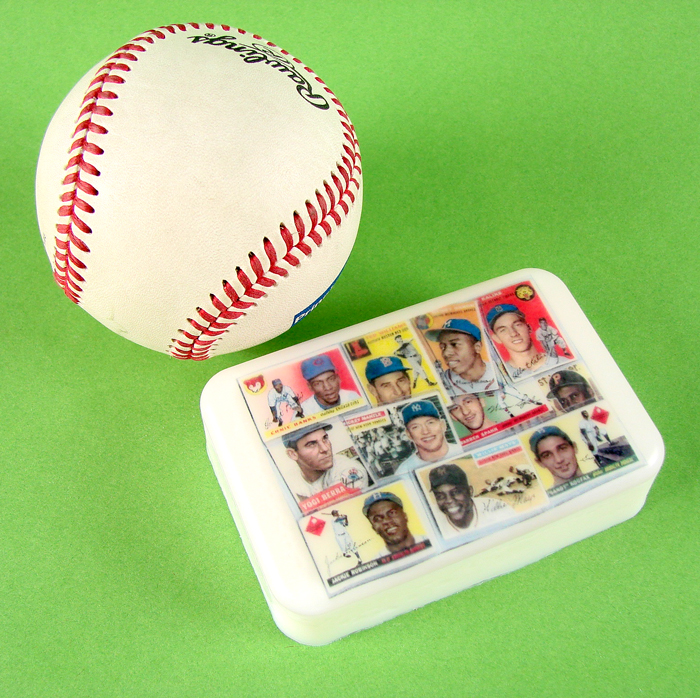 Ready to make this vintage Baseball soap project?
Click here
to have all of the items you need added to your Bramble Berry shopping cart.