This recipe is a variation of the classic and well-loved Whipped Shea Butter tutorial that was eventually turned into a Soap Queen TV episode. It's hard to deny the ease of making a whipped butter (just three steps in this case!), and you get such a wonderful result. Plus, the combination of the Coffee Butter and Tamanu Oil's natural fragrances mixed with Vanilla Select Fragrance Oil and Almond Cybilla Fragrance Oil is downright sinful. Use this whipped butter on super dry patches, like elbows and knees, for extra happy skin.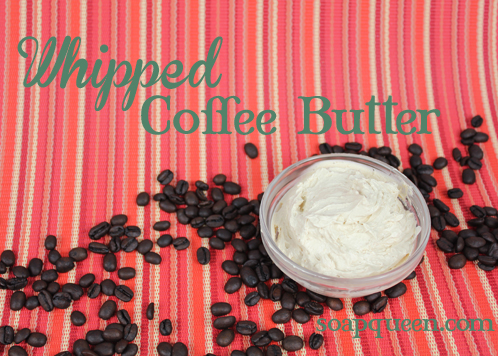 Recipe:
16 oz Coffee Butter
1 oz Rice Bran Oil
0.5 oz Tamanu Oil
6 mL Vanilla Select Fragrance Oil
3 mL Almond Cybilla Fragrance Oil

Click here to add everything you need for this project to your Bramble Berry shopping cart!
ONE: Whip the Coffee Butter on a low speed using a hand-held or stand mixer for 30 seconds to 1 minute to lighten up the texture a bit.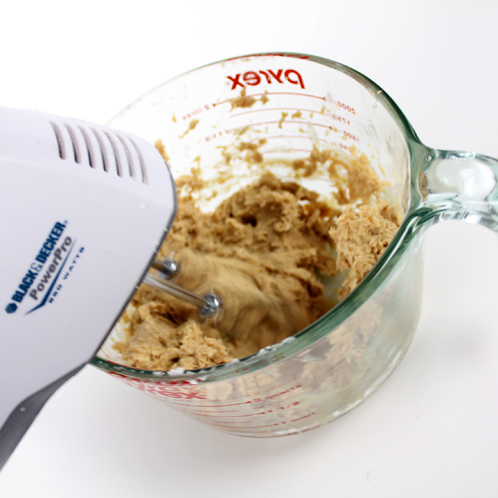 TWO: Add the Rice Bran Oil, Tamanu Oil, Vanilla Select Fragrance Oil, and Almond Cybilla Fragrance Oil. Continue to whip the mixture on low until all of the oils are fully incorporated. Increase the speed of the mixer and whip until the butter has taken on a light and fluffy texture.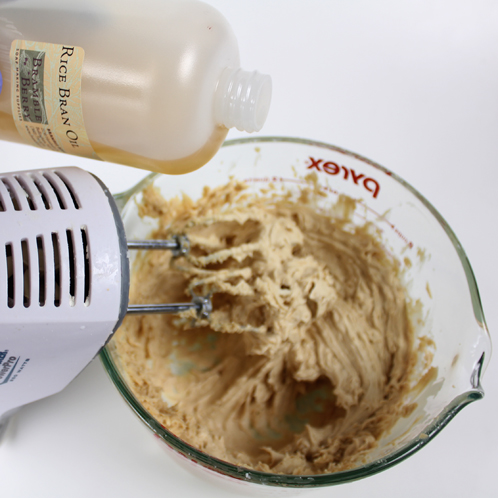 THREE: Using a spoon or spatula, scoop the whipped butter into the bail jars (tap the jars on your work surface to pack the butter in there) and secure the lids. You're done!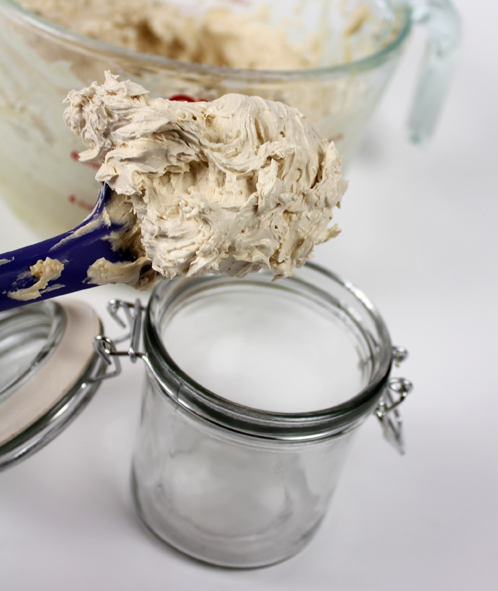 Shelf life of this luxurious whipped body butter is approximately 12 months. It does not need a preservative because it does not contain water.