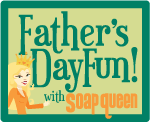 It's day 2 of Father's Day Week on the Soap Queen Blog. Today's soapy project is for the Dad that loves to hit the links. It's a personal project that couldn't be easier (seriously, it's a three step project). I call it the Pebble Beach Soap!
Ingredients
ONE:Melt 1 ounce of white soap base in a microwave safe container. Use a syringe to fill in the border and outline of the golfer. If you accidentally "color outside the lines", no problem. Once the soap dries, use the mini spatula tool to clean the edges. NOTE: The Golfer Soap Mold has been discontinued. It has been replaced with the 12 Cavity Rectangle Silicone Mold.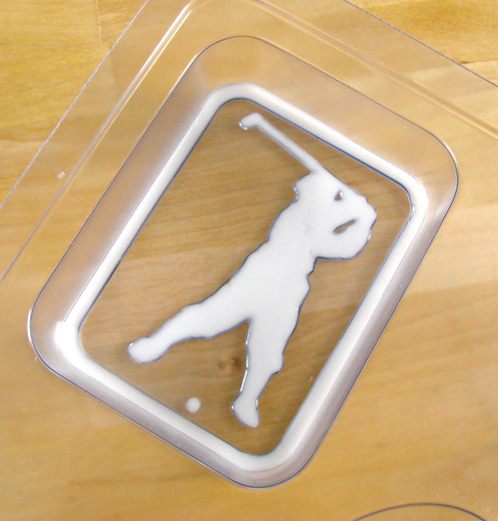 TWO: Melt 14 ounces of clear soap base and mix in 1/2 ounce of Grass Stain Fragrance Oil. Add 10-15 drops of Liquid Green colorantand mix well.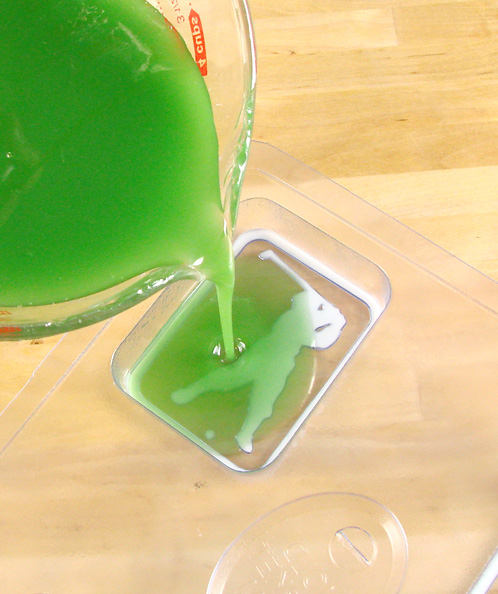 THREE: Once the melted soap has cooled to about 120-130 degrees, spritz the white soap in the mold with rubbing alcohol and pour the second green layer. Spritz with rubbing alcohol to get rid of any pesky air bubbles. Let the soap set-up for 4-6 hours before unmolding.
Ready to get started? Add everything you need to your Bramble Berry shopping cart by clicking here.