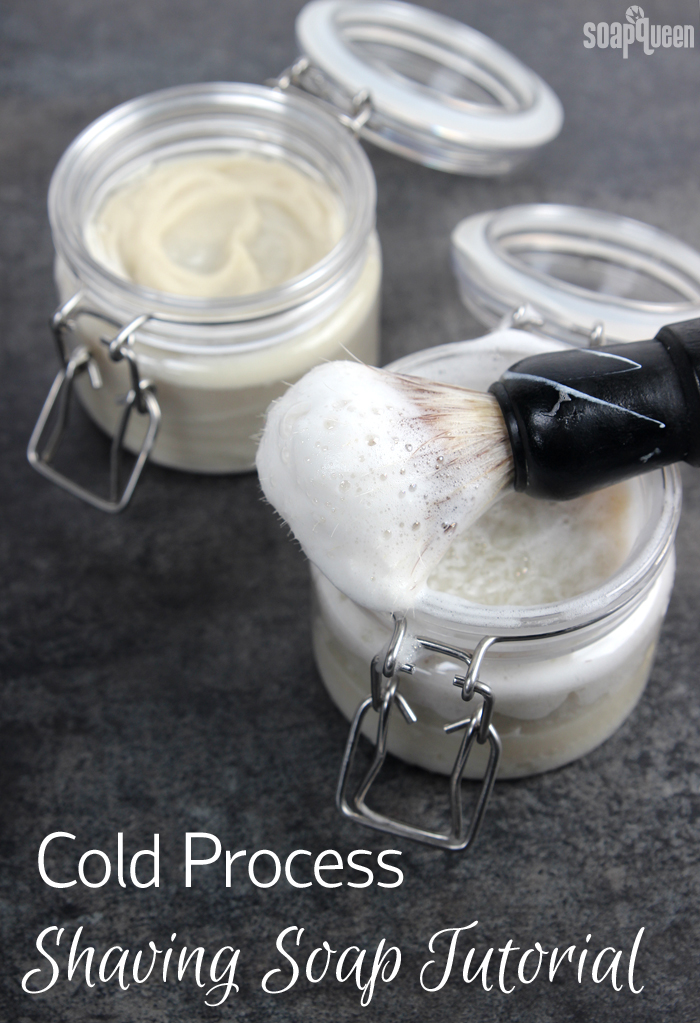 This Cold Process Shaving Soap recipe creates thick and luxurious bubbles. The key is a combination of castor oil, combined with skin-loving butters like cocoa and avocado. It's scented with a combination of spearmint and patchouli essential oils for a refreshing, yet earthy blend. Bentonite clay is added to give the soap "slip," which helps prevent razor burn.
I poured this soap into short bail jars, which are the perfect size to use with the shaving brush. This recipe does contain a 15% water discount to help the soap cure while in the jars. If you prefer, you can use a different mold or container. But, I don't recommend skipping on a shaving brush. It's crucial for creating a thick lather.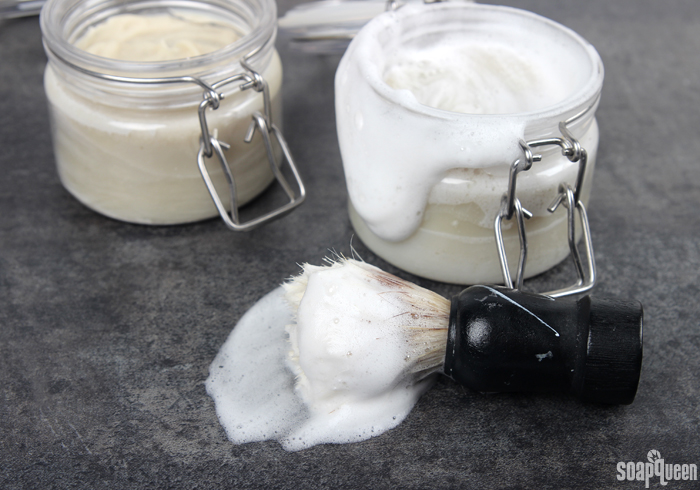 What You'll Need:
Four Short 8 oz. Bail Jars
2.3 oz. Avocado Butter
3.5 oz. Castor Oil
1.2 oz. Cocoa Butter
4.6 oz. Coconut Oil
4.6 oz. Palm Oil
6.9 oz. Rice Bran Oil
3.2 oz. Sodium Hydroxide Lye
6.5 oz. Distilled Water (15% water discount)
1 tsp. Sodium Lactate
0.4 oz. Spearmint Essential Oil
0.6 oz. Patchouli Essential Oil
1 Tbs. Bentonite Clay
Optional: Shaving Brush


Click here to add everything you need for this project to your Bramble Berry shopping cart!