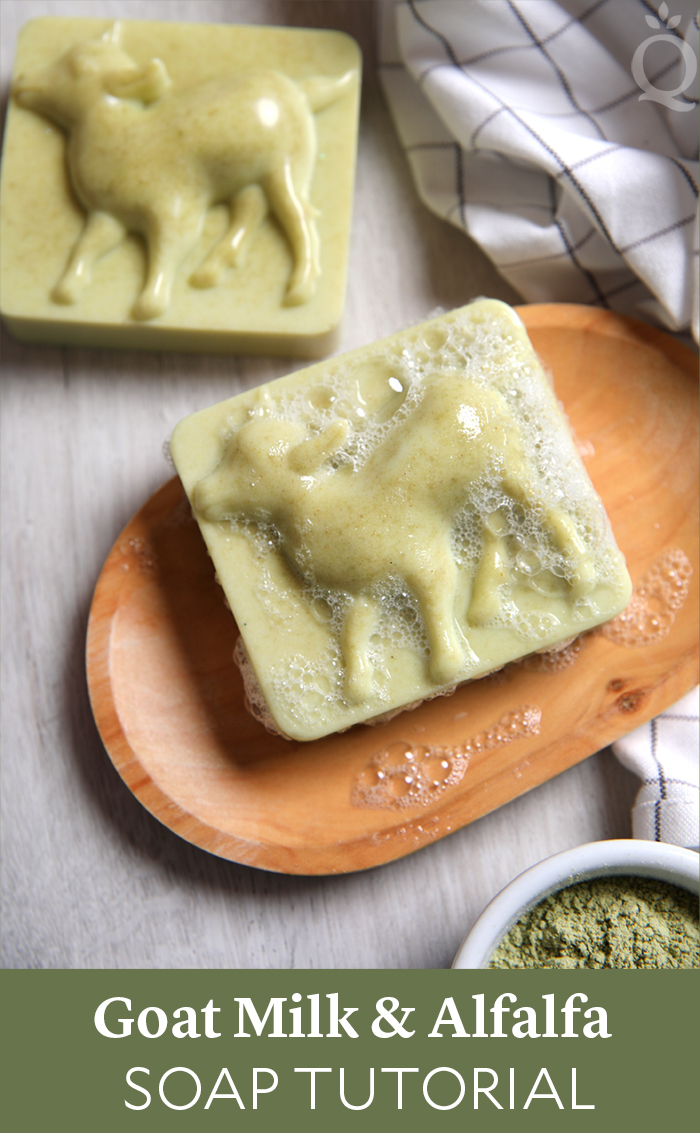 Alfalfa is a perennial flowering plant that's often used to feed livestock. For that reason, we paired our alfalfa powder with the new 6 Cavity Silicone Goat Mold to create these adorable bars. Of course, we used the Goat Milk Melt and Pour Soap Base, which contains 10% goat milk.
The alfalfa powder is first dispersed in 99% isopropyl alcohol to get rid of clumps. It's then added to the melted base. It gives the bars a natural, subtle green color. To complement the green hue, the bars are scented with spearmint essential oil.
The 6 Cavity Goat Silicone Mold and alfalfa powder are part of the new Farmers Market Collection. Click here to see all the new items, including four new fragrance oils, powders, oils, and more.