With spring officially here and March behind us, it's exciting to start using lighter scents and colors in projects. The Eggcellent Easter Melt and Pour Tutorial features both; the Sweet Pea Fragrance Oil and Eden's Garden Fragrance Oil blend combined with pastel colors make it the perfect project for the upcoming holiday.
The Havana Classic Series came to an end last week. It included a variety of projects featuring our Tobacco & Bay Leaf Fragrance Oil. This scent is a great choice for another upcoming holiday, Father's Day. Colored with a masculine palette of blue, deep red and mustard, the Neptune Column Pour Cold Process Tutorial would make the perfect soap for men and women alike. If you are looking for more manly projects, check out this Easy Whipped Shaving Soap or this cute Golf Ball Melt and Pour Tutorial.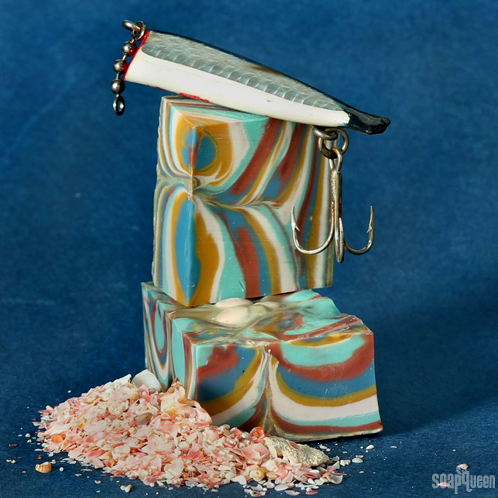 Speaking of beautiful color palettes, the Facebook Photo of the Week features five gorgeously colored scrubs that really pop! These natural scrubs from Stripped Soap Co. use clays to achieve these vibrant colors.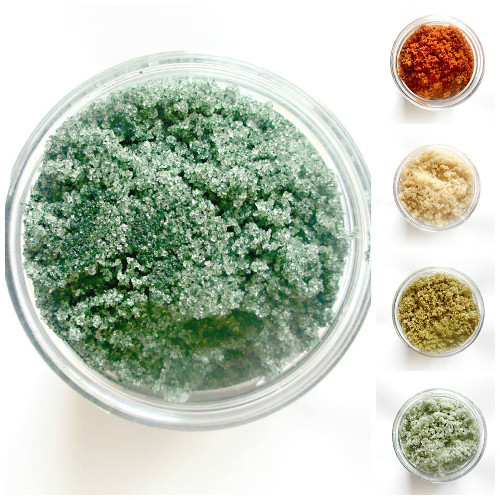 Made with Patchouli Essential Oil, Tea Tree Essential Oil, and Spirulina, the green scrub on the left looks incredibly refreshing. Pictured from top to bottom are scrubs made with Red Clay, Zeolite Clay, Australian Olive Green Clay, and Cambrian Blue Clay.
If you'd like to create your own scrub using clay, check out the Rose Clay Sugar Scrub Tutorial or the Cleansing Clay Masks on Soap Queen TV. Using clays in scrubs gives them a fantastic thick texture, and they're great for soaking up excess oils in the skin. Clay can also be used in bath bombs as a natural colorant, like in the Mini Heart Bath Bombs Tutorial. For more on using clay and natural colorants in soap, check out the Sunday Night Spotlights on Natural Colorants and Brazilian Clays.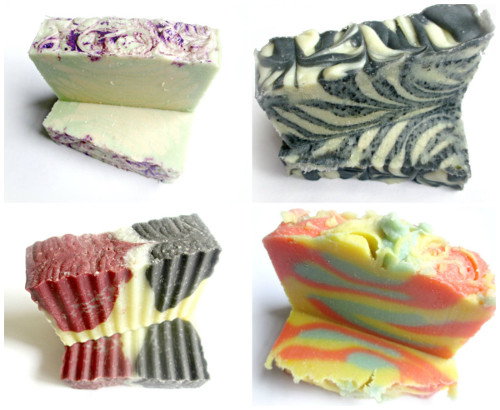 Stripped Soap Co. not only creates colorful scrubs,they also have a wide variety of beautiful cold process soaps. Shown above (from top left, clockwise) is the Tea Tree Lavender Soap, Charcoal Facial Soap, Summer Fling Soap, and the White Tea Ginger Soap. Thanks to the Stripped Soap Co. for being a beautiful part of our soapy community!
Find Stripped Soap Co.:
Would you like your photo or project to be featured on the blog? Come join us for soap talk, contests and lots of crafty inspiration on Bramble Berry's Facebook page and share a photo of your latest project. Your handmade soap might be next week's feature!