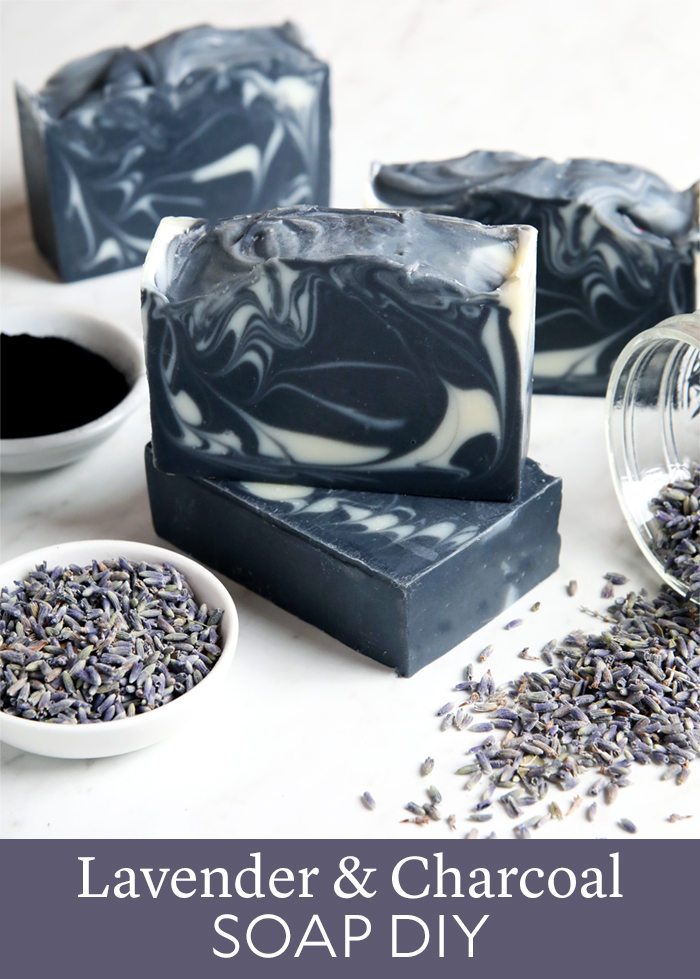 Charcoal soap has become extremely popular, and for good reason – it has amazing skin benefits. Its powerful absorption properties make it especially beneficial for oily facial skin. Learn more about the skin benefits of charcoal here.
This Lavender & Charcoal Soap was designed primarily for use on the body, but it's also suitable for the face. In particular, the olive oil and cocoa butter are moisturizing so they make it suitable for combination or drier skin. If you have oily facial skin, the Charcoal Facial Soap is for you.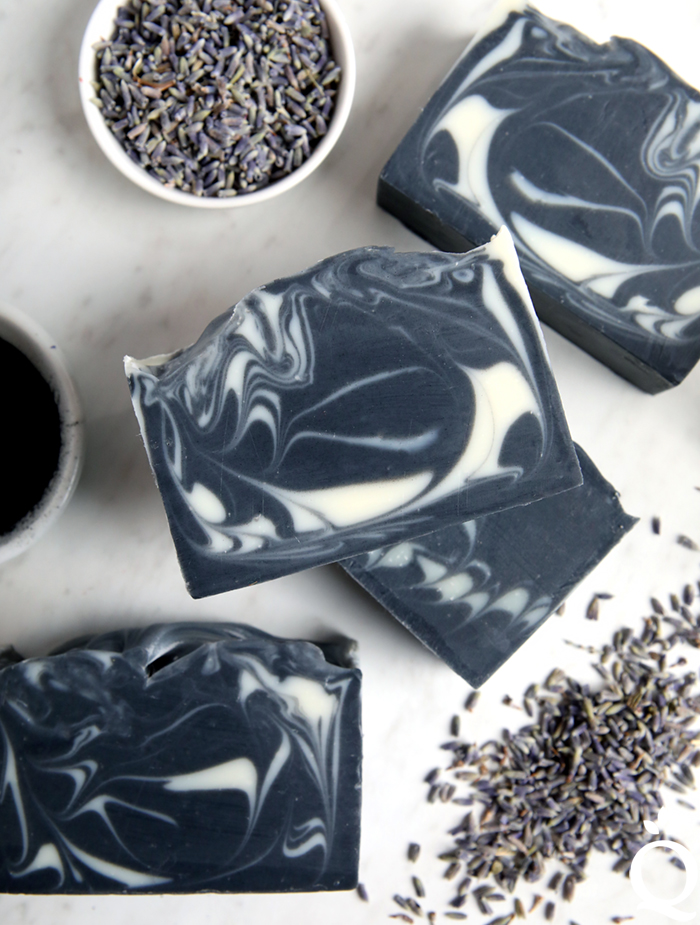 The activated charcoal gives part of the soap a striking gray color, while the rest of the soap is left uncolored. The two are poured into the mold in layers and then swirled together using the Hanger Swirl Tool. The lack of precision in the swirling technique creates different bars each time. It also makes it a great swirl for beginners because there is no right or wrong way to do it.
To help the activated charcoal mix into the batter smoothly, we dispersed it in a lightweight liquid oil. Sweet almond oil, sunflower oil, and avocado oil work well. For this recipe, mix 1 tablespoon charcoal with 1 tablespoon oil. Add the entire mixture at trace.