This week we looked to nature for soapy inspiration. If you are a candle maker, the Garden Candle Tutorial is a great project to expand your skills. If you prefer a simple, more natural candle, the Eco Chic Candle Tutorial is a fast and functional way to recycle jars.
We also shared the beautiful Juicy Orange and Sweet Rose Cold Process Tutorial. Made with 10x Orange Essential Oil and colored with Paprika, this cold process tutorial looks as fresh and juicy as it smells! Paprika is a fantastic way to naturally color your soap, as seen in the Indigo Spoon Plop Cold Process Tutorial. If you'd like to learn more about natural colorants, the Sunday Night Spotlight: Natural Colorants is full of info.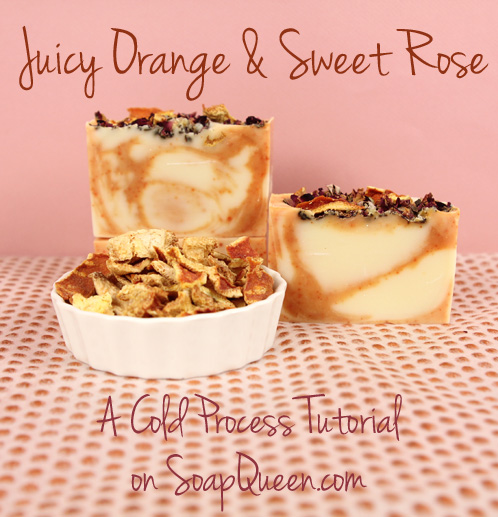 Speaking of natural color and additives, our Facebook Photo of the Week from Katie of Thumbprint Handcrafted Soap utilizes products from nature to give her soap lots of personality. Made with walnut shells, honey and cocoa powder, this Honey Walnut Hand and Foot Scrub Soap gently exfoliates the skin, leaving it silky smooth.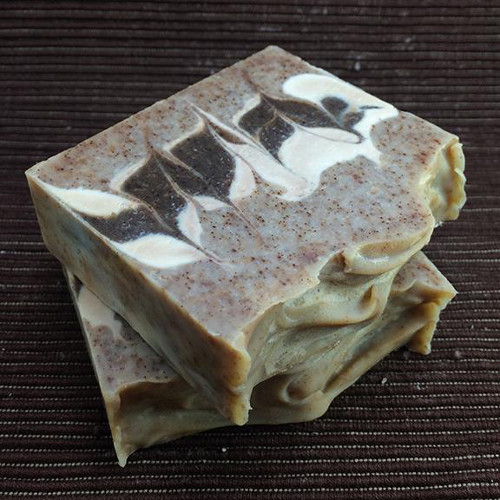 Walnut shells are also great in scrubs, like in the Rough Patches Wash Tutorial. If you'd like to learn more about exfoliant options, the Scrub Up with Exfoliants post gives more information regarding the new Exfoliant Sampler Pack. The sample pack is a great way to try out different scrubby additives!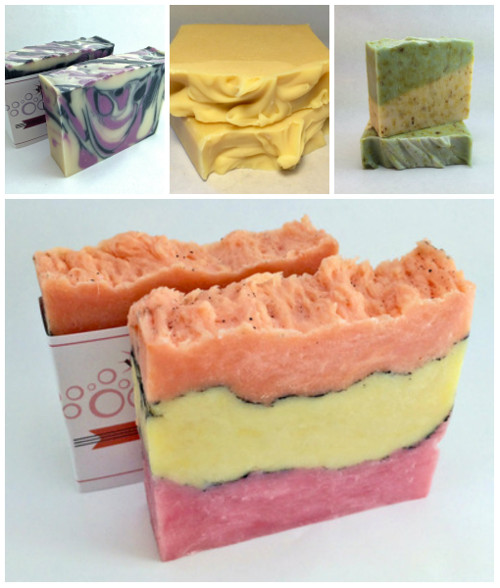 Shown above (from top left to right, clockwise)  is Katie's Black Raspberry & Vanilla Soap, Blue Moon Beer Soap, Sourpuss Lemongrass & Calendula Soap and the Tutti Frutti Vegan Citrus Soap. With its bright colors separated with a contrasting mica line, the Tutti Frutti Soap is perfect for summer! If you'd like to make your own, the Tutti Fruity Fragrance Oil is fruity, sweet and great for the summer months.
Find Thumbprint Handcrafted Soaps:
Post pictures of your crafty creations on the Facebook page each week for a chance to be featured on the Soap Queen blog and receive a sweet soapy package from Bramble Berry. Photos are chosen based on consensus from the Bramble Berry staff, so the best way to increase your chances of winning is to show us lots of photos!