This week we looked to nature for soapy inspiration. If you are a candle maker, the Garden Candle Tutorial is a great project to expand your skills. If you prefer a simple, more natural candle, the Eco Chic Candle Tutorial is a fast and functional way to recycle jars.
We also shared the beautiful Juicy Orange and Sweet Rose Cold Process Tutorial. Made with 10x Orange Essential Oil and colored with Paprika, this cold process tutorial looks as fresh and juicy as it smells! Paprika is a fantastic way to naturally color your soap, as seen in the Indigo Spoon Plop Cold Process Tutorial. If you'd like to learn more about natural colorants, the Sunday Night Spotlight: Natural Colorants is full of info.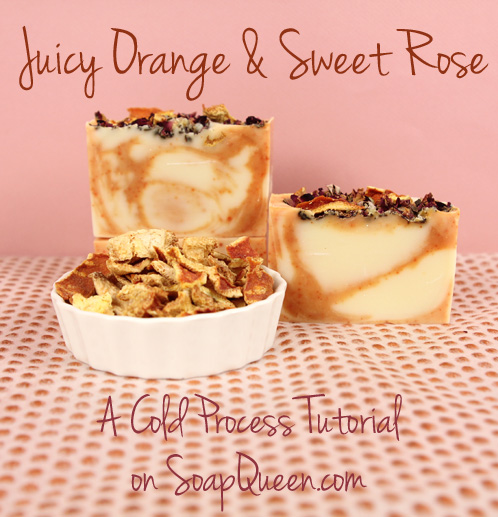 Speaking of natural color and additives, our Facebook Photo of the Week from Katie of Thumbprint Handcrafted Soap utilizes products from nature to give her soap lots of personality. Made with walnut shells, honey and cocoa powder, this Honey Walnut Hand and Foot Scrub Soap gently exfoliates the skin, leaving it silky smooth.