After some early March snow and then a few days of sun, I thought we were surely on track from some fantastic Northwest spring sunshine. I may have gotten my hopes up a bit early, but that doesn't mean I still can't dream of spring. We are hosting a big play date for 4 little tots and parents this weekend and it would be sure nice to be able to go outside.

These past two weeks have been all about fresh colors, fresh projects and fresh opportunities. Speaking of opportunities, I can't attend this year's Soap Guild but that means that you have a chance to! Tell me in 150 words or less why you deserve my ticket to the guild and you could be on your way to Tucson for four days of soapy workshops, presentations and fun. Good luck!
My social media world has been as active as ever. Take a look at my favorite things from the past few weeks.
Pins: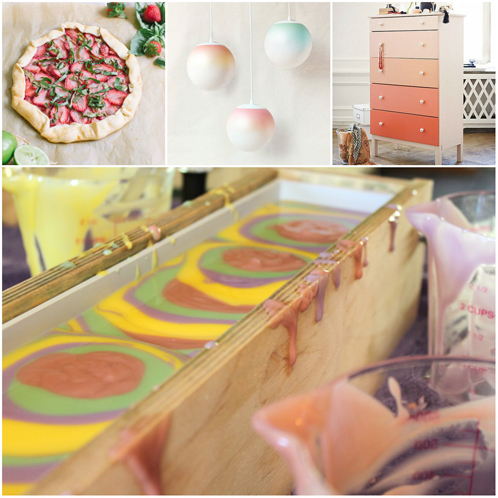 Top left, clockwise:
Instagram:
On Wednesday we filmed a live Soap Crafting Club session featuring the Moisturizing Avocado Bars. Soap Crafting Club is a great way to get acquainted with the recipes in the Soap Crafting book, and spots in the spring and summer clubs are still available! You can learn more about the club here.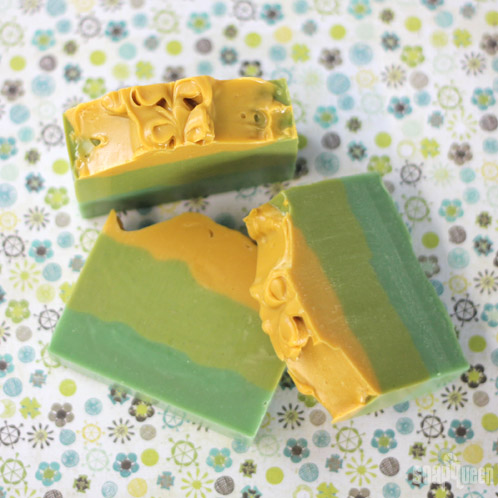 The Moisturizing Avocado Bar recipe is one of my all time favorites.
On Friday we stayed late to film an episode of Soap Queen TV. This is the Infinity Swirl — look for the video to appear on the blog in the coming months.

Tweets:
You've probably head many of these before, but this 7 Habits of Incredibly Happy People article collects them all in one place. A few of my favorites: be busy, not rushed; have five close relationships; and embrace discomfort for mastery.
If you've ever admired a fellow soaper's business but felt you couldn't start your own, consider this: successful entrepreneurs take a 'why not me approach?' to situations. From this article, 'Entrepreneurs don't assume those wildly successful people possess special talents or some gift from the gods. Entrepreneurs look at successful people and think, "That's awesome. Why not me?"
Sheryl Sandberg of 'Lean In' fame is on the move again, and this time it's to ban the word "bossy". She argues that it has a negative connotation that keeps girls from pursuing leadership positions. You go girl!
To keep up with the latest soapy social media throughout the week, you can follow me on Twitter, Tumblr, Instagram, Pinterest and YouTube.