With spring officially here and March behind us, it's exciting to start using lighter scents and colors in projects. The Eggcellent Easter Melt and Pour Tutorial features both; the Sweet Pea Fragrance Oil and Eden's Garden Fragrance Oil blend combined with pastel colors make it the perfect project for the upcoming holiday.
The Havana Classic Series came to an end last week. It included a variety of projects featuring our Tobacco & Bay Leaf Fragrance Oil. This scent is a great choice for another upcoming holiday, Father's Day. Colored with a masculine palette of blue, deep red and mustard, the Neptune Column Pour Cold Process Tutorial would make the perfect soap for men and women alike. If you are looking for more manly projects, check out this Easy Whipped Shaving Soap or this cute Golf Ball Melt and Pour Tutorial.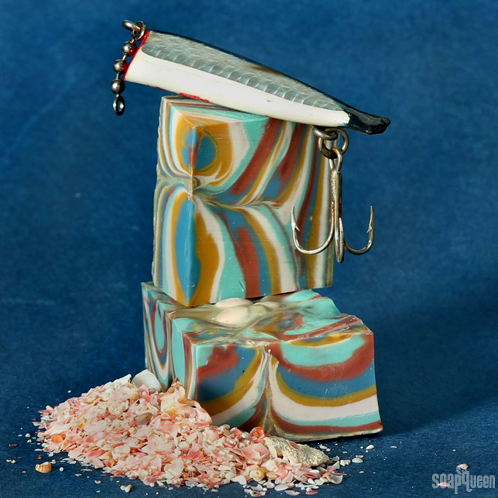 Speaking of beautiful color palettes, the Facebook Photo of the Week features five gorgeously colored scrubs that really pop! These natural scrubs from Stripped Soap Co. use clays to achieve these vibrant colors.