Skin-loving, luxurious and downright decadent, top product formulators can't get enough of Shea Butter! Over the last few years  Shea Butter has grown in popularity in the bath & beauty product scene. With its versatility in soap, lotion and lip balm, it's easy to see why.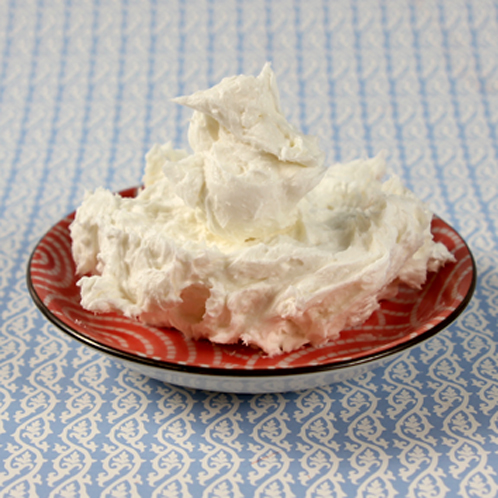 Bramble Berry Shea Butter is a soft solid with an off-white to ivory color, and has a faint odor. It contains 4 – 9% unsaponifiables (additional components in the fats and oils that can't be fully converted into soap), which means it's an excellent skin-loving ingredient in cold process soap. It's a popular additive in salves and lotions given its emollient and moisturizing qualities. Shea butter may even provide some medical benefits too, as some of its components are reported to have anti-inflammatory properties.
In soap, Shea Butter does not contribute to lather or hardness (so it's basically a super luxe additive), and the recommended usage rate is typically 10% or less. However, you can use up to 100% Shea Butter in balms and salves.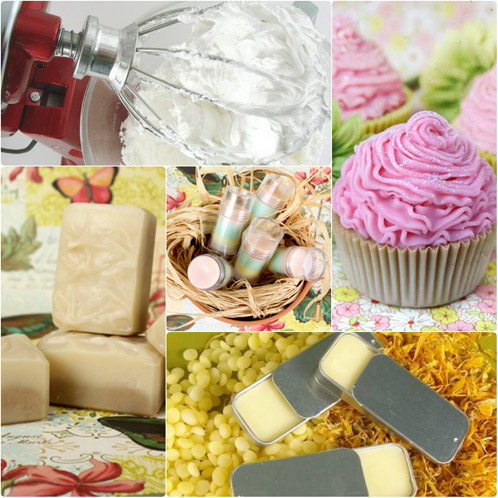 From top left, clockwise: Easy Whipped Shea Butter, Shea Butter Cold Process Cupcakes,  Calendula Infused Lip Balm, Loofah Cold Process Soap, Lotion Bar Love
These are just a small snapshot of what you can do with shea butter. You can add it to nearly any recipe to give your products a little boost of skin-softening power!
What are your favorite products to make with this wonderful butter?