The weekend is almost here, and after a long day on your feet, it's always nice to come home and relax. Summer is around the corner too, which means it's time to break out the sandals and get your toes in flip flop shape. To help you out, we've put together this handy free instruction sheet that will guide you through how to use the series of tutorials we've shown you this week.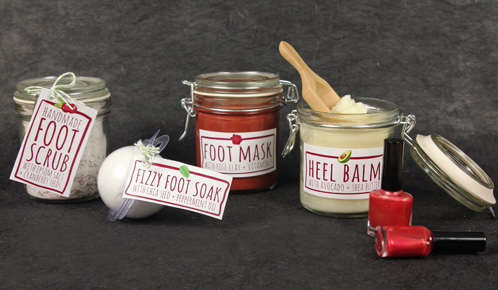 How to have a Luxurious Home Pedicure in 5 Steps:
Step 1: Relax and breathe in the invigorating aroma of these Peppermint Foot Soak Bath Bombs. They can be made in less than 30 minutes, and the Bath Bomb Mold & Package makes them easy to give away as gifts.
Step 2: After the foot soak, scrub away dead skin cells with the Cranberry Seed Foot Scrub. Real cranberry seeds are a great exfoliant and add a cute pop of color.
Step 3: Cleanse and detoxify your toes with the Rose Clay Foot Mask. This is a leave-on product, and we recommend kicking back and relaxing so your skin can fully absorb the nourishing Vitamin E oil and moisturizing Avocado Extract.
Step 4: Wash off the mask and then finish off the foot pampering with the Moisturizing Heel Balm. The balm contains a number of skin-loving oils and waxes to soften even the toughest callouses.

Step 5: No pedicure is complete without polishing those toenails, and we've developed the perfect cranberry color that's great for summer time.
Want all this info in a handy guide that you can take with you anywhere? You got it! You can download a free step-by-step instruction sheet for having your own home pedicure. Take a look! If you'd like to give this entire set as a gift, we've got you covered there too. We designed a set of labels to go with most of these projects, and it's available for free here.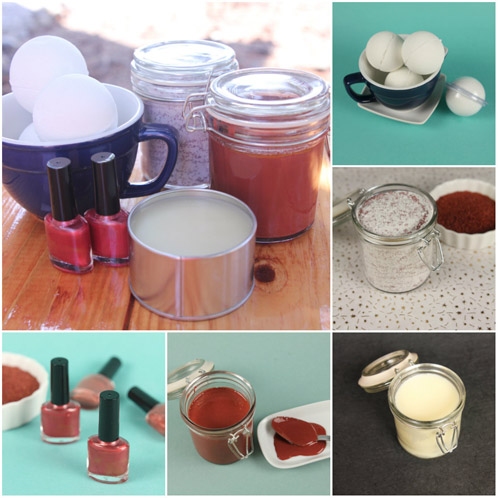 Have a happy home pedicure!