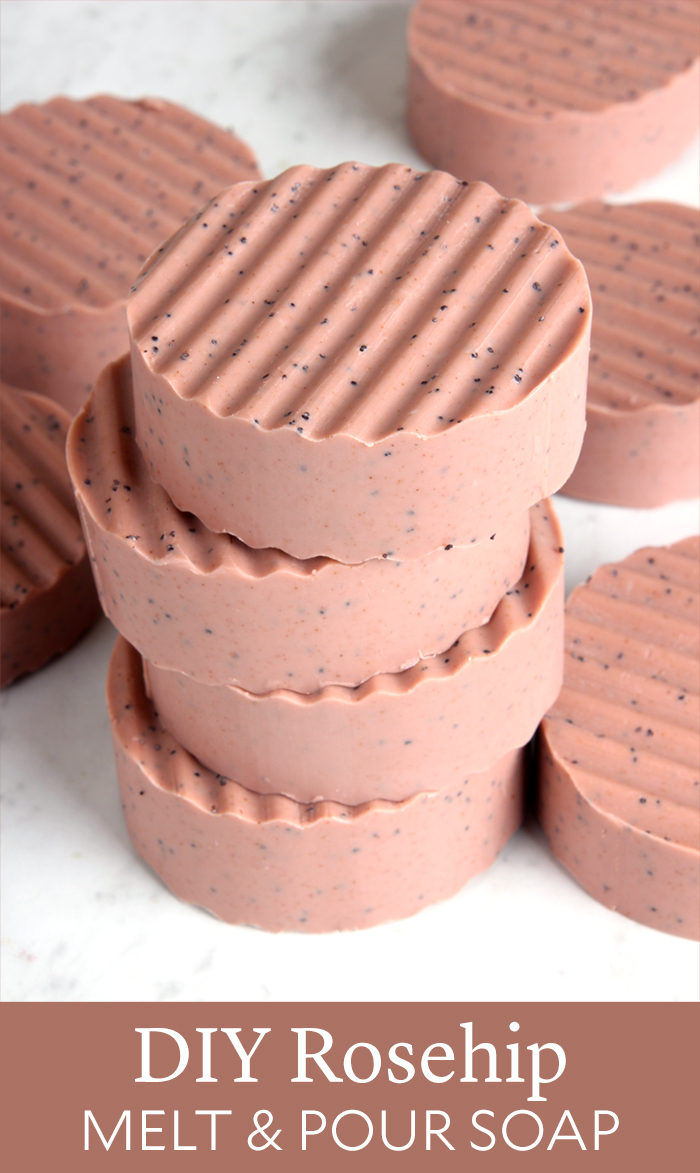 Rosehip powder is full of vitamin C, which makes it a popular additive for beauty recipes. Interestingly, it's not the rosy color you'd imagine. Instead, rosehip powder is a mustard yellow hue that changes to burgundy in cold process and melt and pour soap.
This Rosehip Melt & Pour Soap contains both rosehip powder and rose clay. The combination creates a soft pink color with plenty of skin-loving properties. Poppy seeds add texture and exfoliation.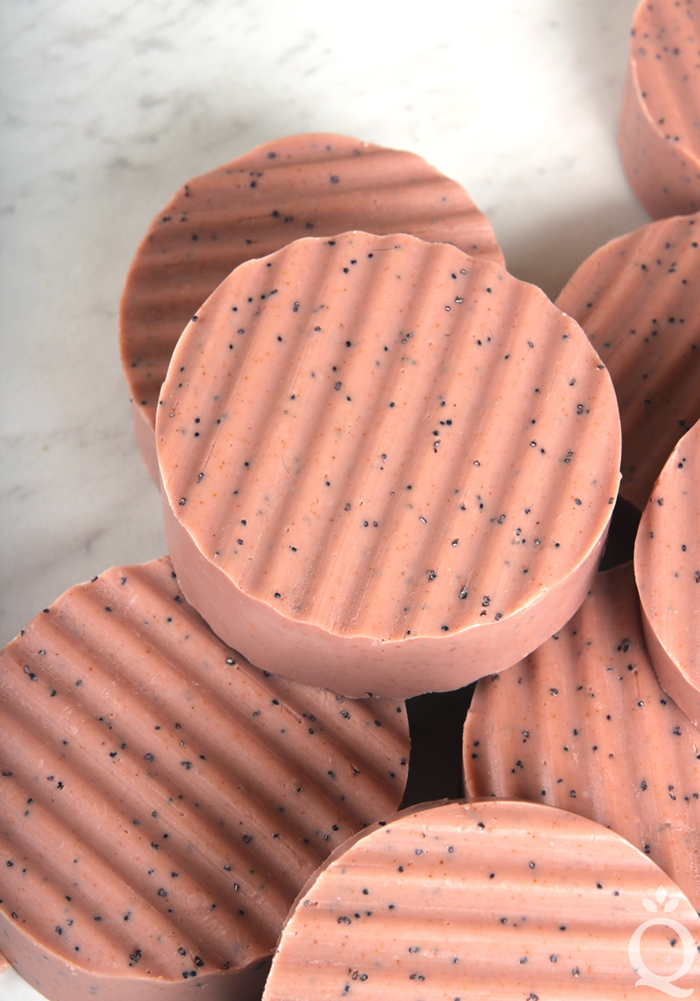 Rosehip powder is part of the new Exotic Naturals Collection, which includes a wide array of powders, oils and exfoliants. See all the new products here.