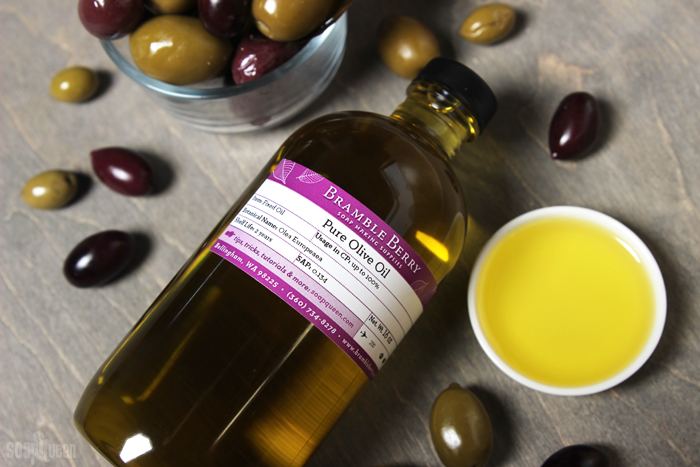 Olive oil is one of the most popular soaping ingredients. It gives cold process soap a gentle, mild lather and can be used up to 100% of your recipe! Soap made with only olive oil is known as Castile soap. The term "Castile" comes from the Castile region of Spain, where the soap is thought to have originated. Mentions of Castile soap have appeared in books as early as 1567. It's one of the oldest soaps known to mankind. Pretty crazy that it's still being made and used today…must be good stuff! 😉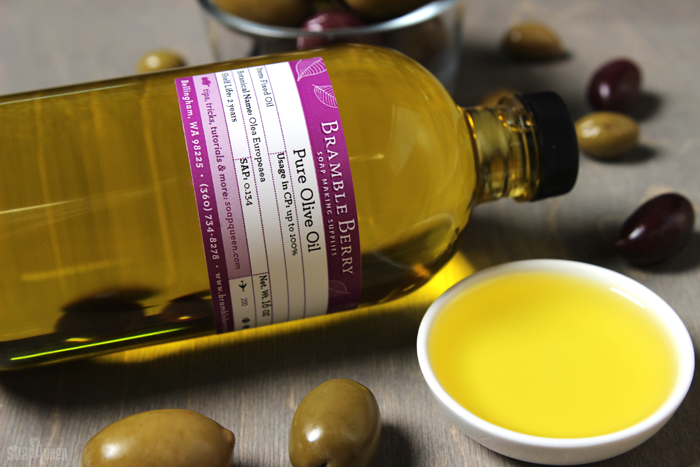 Olive oil can also be used in a variety of products, including soaps, scrubs, lotion and more. Keep in mind it does have a natural yellowish green hue, which can affect the color of your final product. It's also important to purchase your olive oil from a quality source. In the All Olive Oils Are Not Created Equal post, we tested ten brands of olive oil in cold process soap from a variety of grocery stores. The results will surprise you! Some of the oils produced DOS (oil rancidity) quickly, while other bars had a strange texture. The bottom line? Purchase your soaping olive oil from a reliable vendor who turns around their olive oil supply quickly.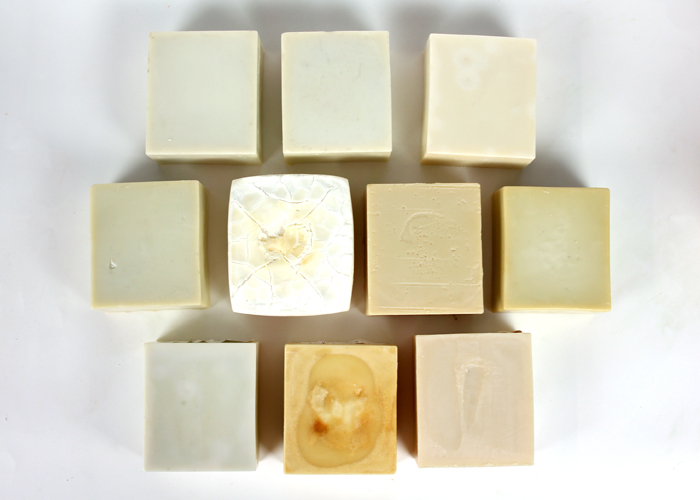 You can soap with olive oil purchased from grocery stores, but it can be risky! We tested ten brands of grocery-store-purchased olive oil, see our results here.