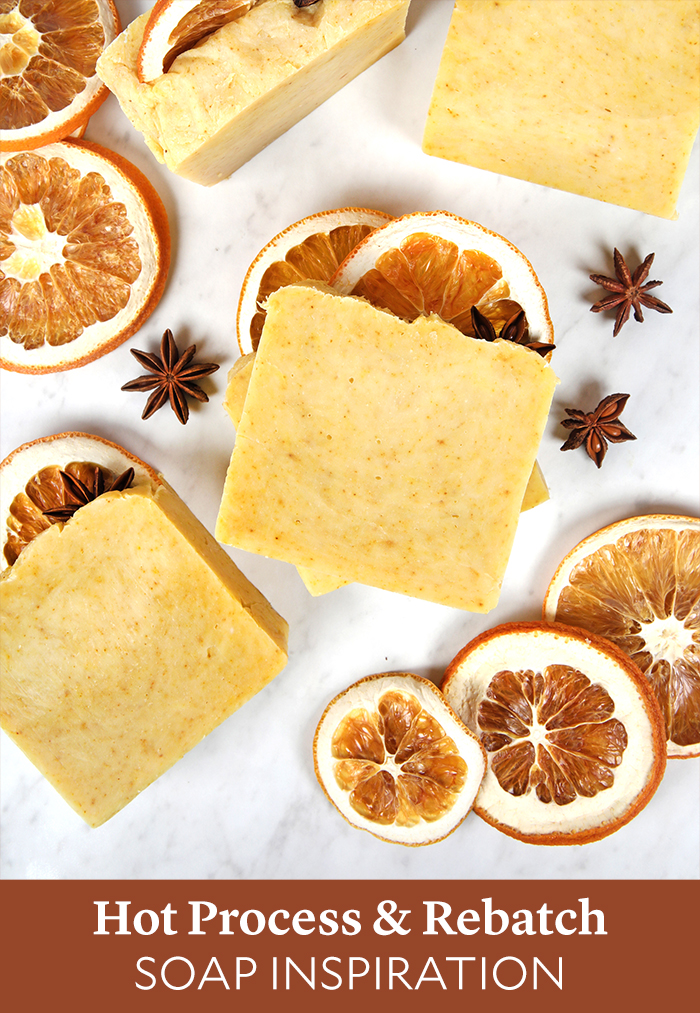 There are so many designs you can create with hot process and rebatch soap, and the bars are ready to use in just a few days. There are several ways to make hot process soap. This post talks about how to use the oven, and this post talks about how to use a slow cooker. You can also use the hot process method to save separated soap – learn how here.
The Lavender and Lemongrass Soap is made in a slow cooker. It's an easy recipe with natural ingredients like spirulina powder, lavender buds, and lemongrass essential oil. The video also goes over basics like how long to cook the soap and how to know when it's done.
Embeds add something special to hot process soap. The Blueberry Soap is colored with Ultramarine Blue Pigment and topped with a melt and pour embed. To complement the design, it's scented with Blueberry Thyme Fragrance Oil. The Marbled Clay Soap features a swirl design. It's made with natural colorants and a sweet blend of Kumquat and Fresh Mango Fragrance Oil.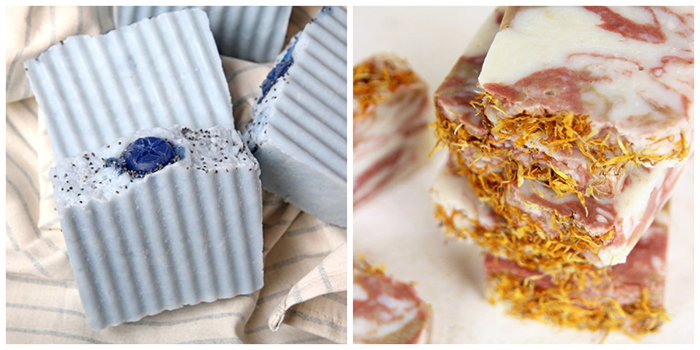 Left to right: Blueberry Soap, Marbled Clay Soap
Hot process soap is perfect for last-minute gifting. The Orange Spice Soap is made with a comforting mix of Orange 10X Essential Oil and cinnamon leaf essential oil. It's topped with dried oranges and anise stars. The Swirl Soap uses the Cold Process Oven Process (CPOP) technique. It's finished in the oven to force gel phase, which helps the red and green colors pop. If you're looking for a gift you can give out all winter long, you'll love the Snowdrop Soap. The Luck of the Irish Soap is the perfect way to celebrate St. Patrick's Day.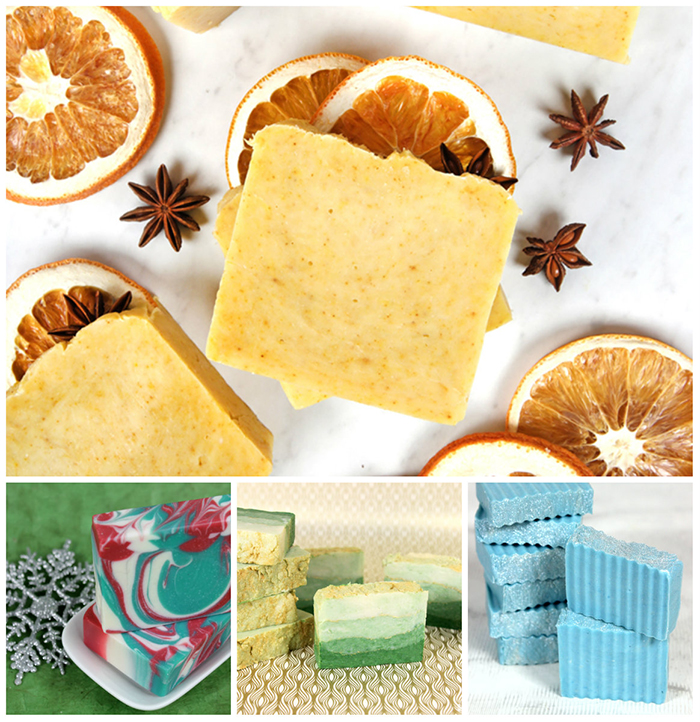 Clockwise, top: Orange Spice Soap, Snowdrop Soap, Luck of the Irish Soap, CPOP Swirls Soap
Rebatch soap is even easier to make. Just choose a base, customize with fragrance and color, and spoon into a mold. This soap is made with rose water, pink Brazilian clay, and red rose petals. The Wildflower Soap is topped with rose petals as well. They pop against the white base, which is scented with Daisy Chain Fragrance Oil. The Holiday Candy Soap is made with festive red and green embeds and Holiday Candy Fragrance Oil.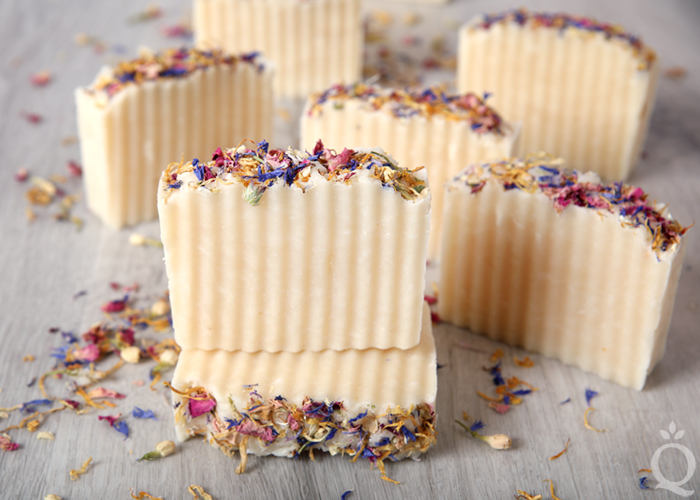 Wildflower Soap
Looking for more inspiration? The #HotProcessSoap and #Rebatch tags on Instagram are full of beautiful products. See a few of our favorites below.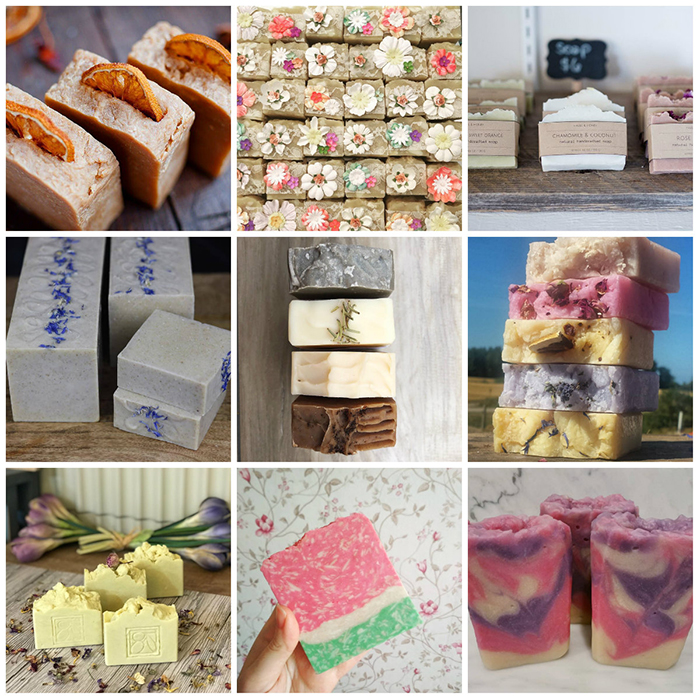 Top row, left to right: freshbar_soap, janahanalei, hazelandhoneyhandmade
Middle row, left to right: jessnatural_bath_boutique, justbesoap, lundegaardens_hudpleje
Bottom row, left to right: yw.crystal, silver_berry_soap, mamamystic