UPDATE: Thanks to everybody who entered the giveaway! Two winners have been chosen, and the contest is now closed. Congrats to Heather and Victoria!
I'm so excited to introduce sixteen new micas and pigments! We spent months searching high and low for the best colors, and then tested them in a wide variety of projects. Micas tend to morph in cold process, so all the colorants went through multiple tests to ensure the color performed well. All of these colorants work great in both melt and pour and cold process soap, with minimal morphing. In particular, we were looking for more purple, green and blue shades. We also found several gorgeous orange hues and a stunning silver. Check out the new colorants below, then learn how to enter to win a set of all sixteen colorants!
New Colorants:
Apple Moss Mica
Evergreen Mica
Kelly Green Mica
Kermit Green Mica
Caribbean Blue Mica
Mermaid Blue Mica
Lavender Mica
Zippy Blue Pigment
Stormy Blue Mica
Pewter Silver Mica
Plum Dusk Mica
Queen's Purple Mica
Orchid Mica
Racing Stripe Orange Mica
Nuclear Orange Pigment
Sunset Orange Mica
New Colorants in Cold Process Soap: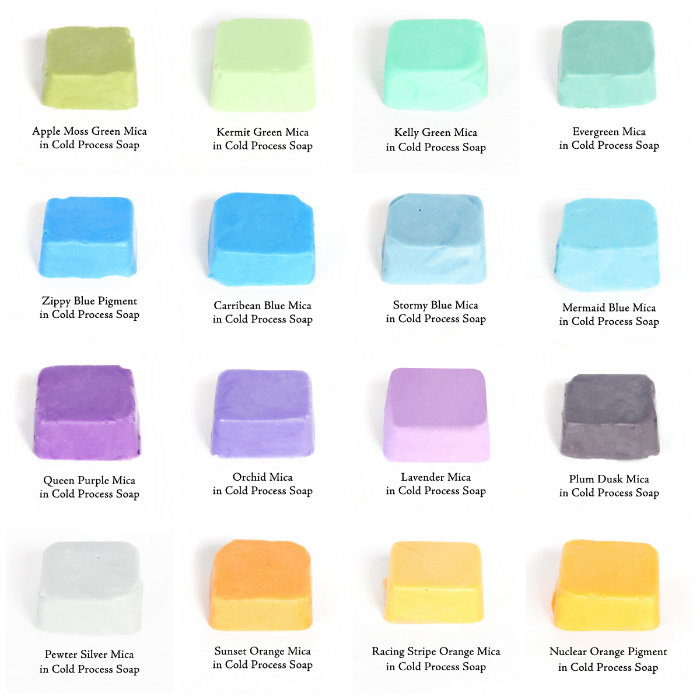 New Colorants in Melt and Pour Soap:
And now for the fun part! We are giving away two sets of all sixteen new colorants to two lucky crafters. These sets contain one full ounce of each mica – so much shimmery goodness! The winners will be chosen at random at noon, PST this Friday, December 4th. There are two ways to enter:
(1.) Leave a comment on this blog post and let us know what your favorite Bramble Berry colorant is with a link to the colorant. 
(2.) Comment with a photo of a project made with a Bramble Berry colorant on this Bramble Berry Facebook status.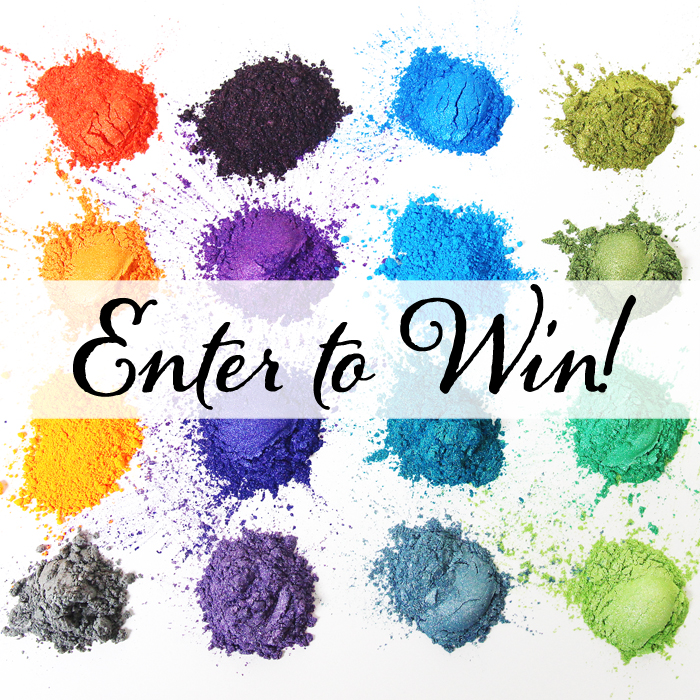 Rules & Fine Print:
If you'd like, you can enter both on this blog post and by commenting on this Facebook status, although it is not possible to win twice =)
Both winners will be chosen randomly.
If commenting on Facebook, make sure to comment on this status. When choosing a random winner, this is where we will look! If you leave a comment on the Bramble Berry Facebook wall or through private message, you will not be entered into the contest.
This contest is only available to residents in the 48 contiguous United States.
The winner will be announced on the blog post on December 4th. The Facebook winner will be contacted via Facebook, and the blog comment winner will be contacted via the email submitted when leaving a comment. If there is no email associated with the comment, a new winner will be chosen.
If the winner does not respond by the following Monday, December 7th a new winner will be chosen. That winner will then have 24 hours to respond, or a new winner will be chosen again.
We can't wait to see your soapy creations on Facebook, and hear all about your favorite Bramble Berry colorant! Good luck =)