Time:
1-2 hours (up to overnight)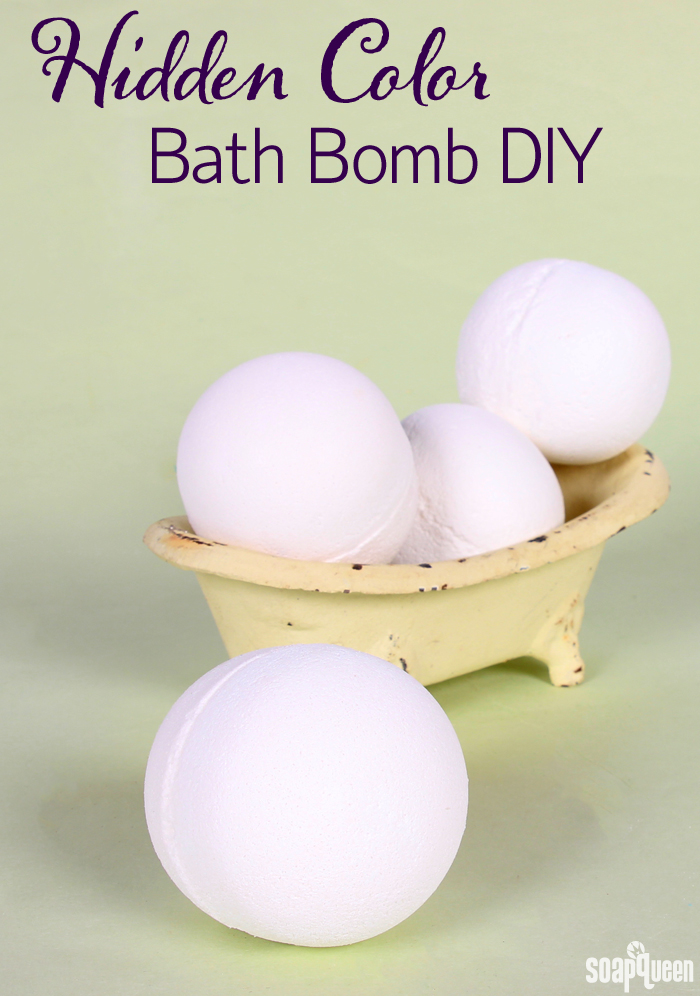 Bath bombs are one of my favorite projects. They are fast and easy to make and, they give the gift of instant gratification because you can use them right away. The combination of fizzing, color and scent creates a fun bath experience. These Hidden Color Bath Bombs introduce the element of surprise – on the outside these mondo bath bombs are white, but once you introduce them to the tub they reveal a hidden color!
The idea for these bath bombs came to me in 2013, right before I found out the gender of my second child, Lily. Check out the original blog post here. These fizzies make the perfect activity or gift for a gender reveal party. You can use pink for a girl or blue for a boy. But don't feel limited to these colors! You can use any La Bomb Colorant in the center of these fizzies, or you can use a combination of colors for a unique shade.
What You'll Need:
3 cups Sodium Bicarbonate (Baking Soda)
1.5 cups Citric Acid
12 mL Baby Powder Fragrance Oil
Teal La Bomb
Rosy Pink La Bomb
Witch Hazel (in a spray bottle)
Droppers with Suction Bulb
2-3 Stainless Steel Bath Bomb Molds


Click here to add everything you need for this project to your Bramble Berry shopping cart!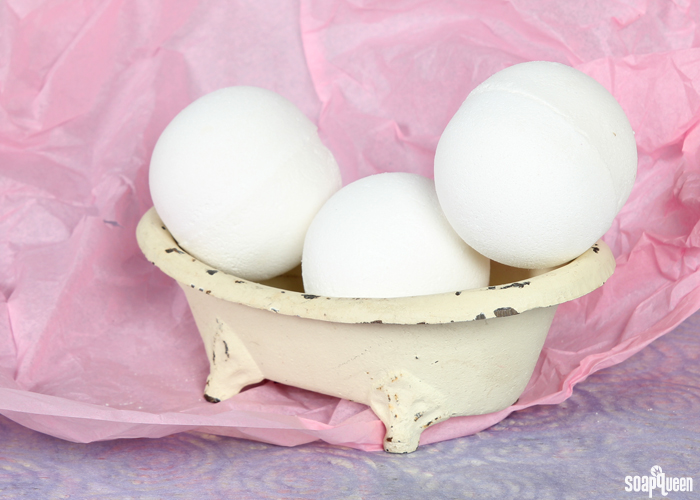 What is your favorite bath bomb project? Check out the Bath Fizzies category of the blog for more ideas =)