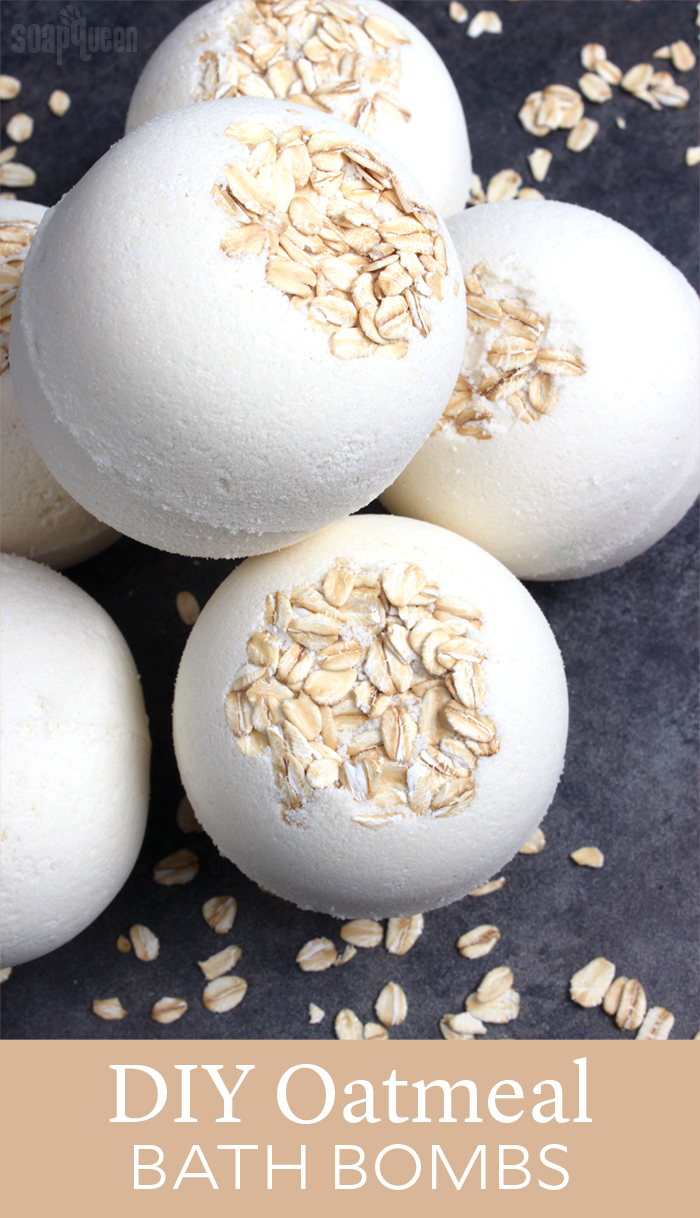 Oatmeal baths are well known for their skin-soothing properties. These Oatmeal Bath Bombs are made with oat extract and colloidal oatmeal to create a soothing bath experience. Colloidal oatmeal is micro-fine and fantastic for dry skin.
Oatmeal Milk and Honey Fragrance Oil gives these bath bombs a creamy, comforting scent. Cocoa butter adds structure and a chocolatey scent. A touch of oatmeal on top gives the bath bombs a finishing touch.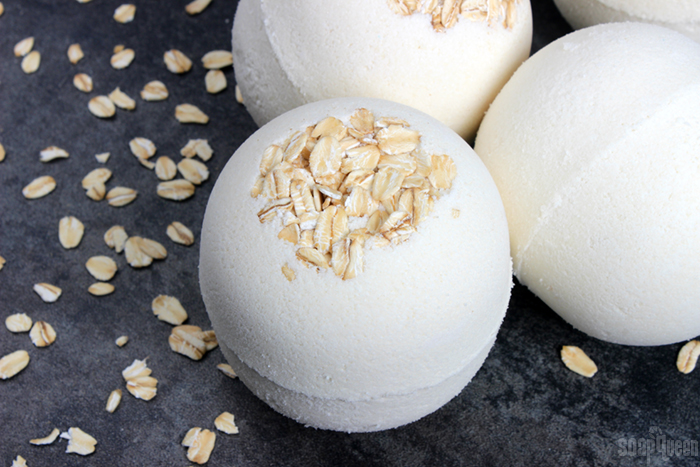 If you've never made bath bombs before, we recommend getting a batch under your belt that does not require a two-part mold. It can be a little tricky to get the perfect molding texture that will stick together and not crumble. Great recipe options for beginners include Rose Gold Bath Bombs and the Sand Dollar Bath Bombs. Watch the Surprise Bath Bomb video for tips on using the Stainless Steel Bath Bomb Mold successfully!