Today is a great day to give away a free three month subscription to Handmade Beauty Box. Wouldn't you agree? Thank you to those who voted, offered project suggestions, and liked/followed/shared/pinned Handmade Beauty Box on social media. We read every single comment and created a master list compiling all of your project ideas. Four pages later, we're swimming in DIY inspiration. You guys rocked it!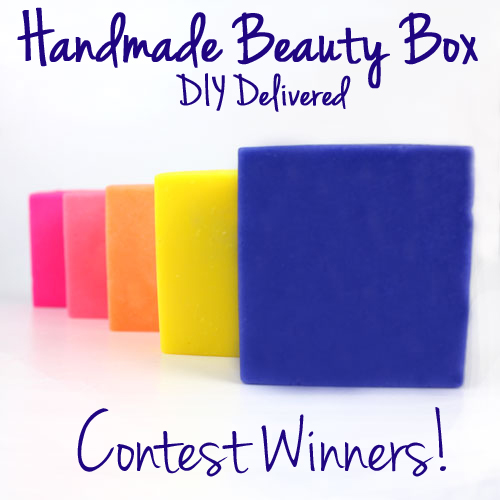 Today's winner was randomly selected by my three year old son, Jamisen. Congratulations to (insert suspenseful pause here) Lesli! Lesli – please email [email protected] to claim your prize. Below is Lesli's comment: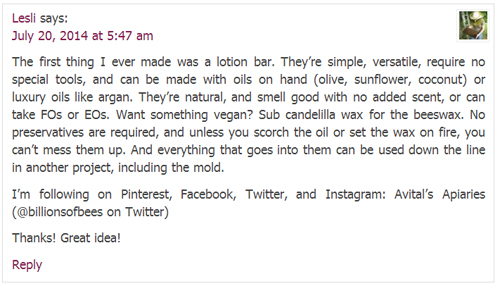 Thanks for the recipe inspiration, Lesli. Lotion bars are so fun and easy. I can perfectly envision this project in a Handmade Beauty Box. If you are ready to get started making lotion bars right away, check out the Lotion Bar Love Tutorial and the Bite Me Not Lotion Bar Tutorial.
We couldn't let baby Lily miss out on the fun, so she "selected" second winner at random. Congrats to the runner up, Teresa! Teresa – please email info(at)handmadebeautybox(dot)com to claim your prize. Below is Teresa's comment – and the answer to her question? It depends on the kit; some make as many as 20 items and others, as few as 4 so it will vary. Teresa's comment: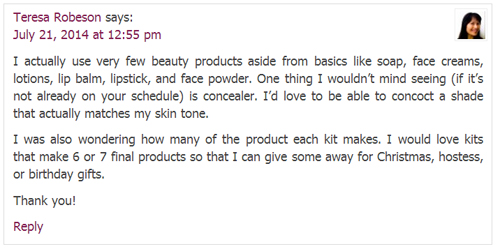 Now for the long awaited logo reveal. There were 604 votes that helped narrow it down to the top four, as shown below – the top three had ONE VOTE between them (that's not a joke; clearly, every vote counted in this contest!). The Handmade Beauty Box team will be working with the designers to make final revisions before making the ultimate decision so stay tuned!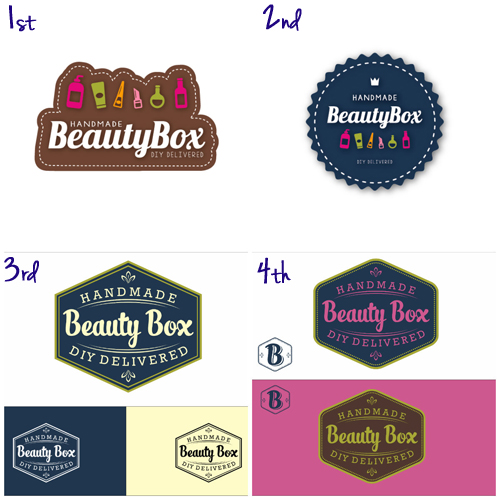 Thank you again for all the fantastic feedback, ideas, and enthusiasm regarding Homemade Beauty Box. We can't wait to get crafting with you! Don't forget to follow Homemade Beauty Box on social media for more exciting updates.

Find Handmade Beauty Box:
Facebook
Twitter
Instagram
Pinterest