One of my favorite things in life is to look at beautiful things; specifically, YOUR beautiful soap creations. My book hashtag, #soapcrafting, on Instagram has many stunning photos already. But because I just can't get enough of your photos, I'd love to see even more! Each Friday, I will pick a photo on Instagram to win a copy of the Soap Crafting book, and share on Bramble Berry Instgram account. To enter, use the hashtag #soapshare on your Instagram photos. I can't wait to see your soapy projects. =)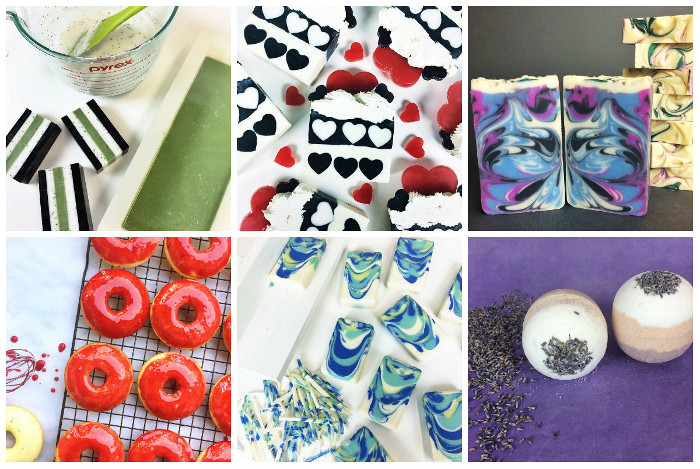 Color and brightness make for eye-catching photos. If you're in the mood for color, check out the Over the Rainbow Cold Process Tutorial. The negative space embed technique is used to create rainbow swirls that pop against the white base. With a mix of skin-loving ingredients like cocoa butter and a juicy scent from Blackberry Sage Fragrance Oil, the soap feels and smells as good as it looks.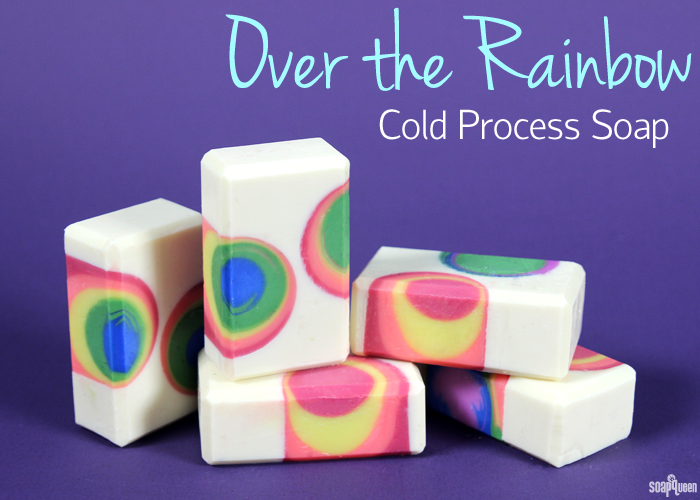 Rainbow colors look good anywhere, including melt and pour soap. Last week, the team and I filmed three full-length episodes of Soap Queen TV. One of the projects was a rainbow melt and pour project inspired by a previous melt and pour tutorial. Click through the Behind the Scenes of Soap Queen TV post to see the other projects that will appear on Soap Queen TV.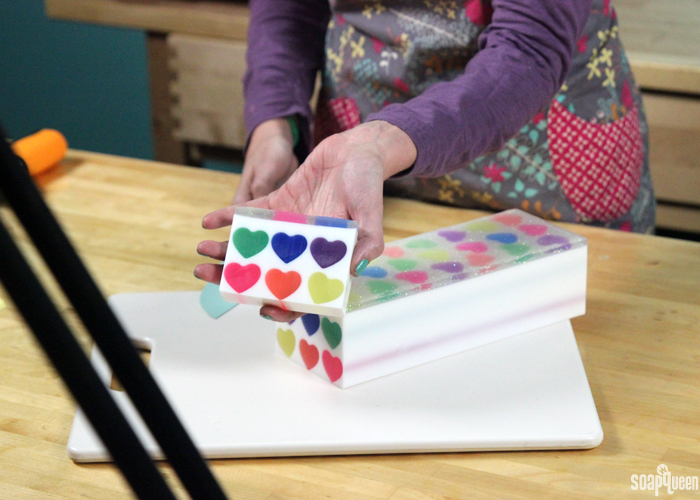 For more heart-shaped inspiration, check out the Sparkling Strawberry Melt and Pour Bars Tutorial. The red and pink hearts are accented by Iridescent Glitter, which looks great with golden arrows. They smell sweet and bubbly from a combination of Strawberry Fragrance Oil and Champagne Fragrance Oil. They're a perfect handmade gift for Valentine's Day.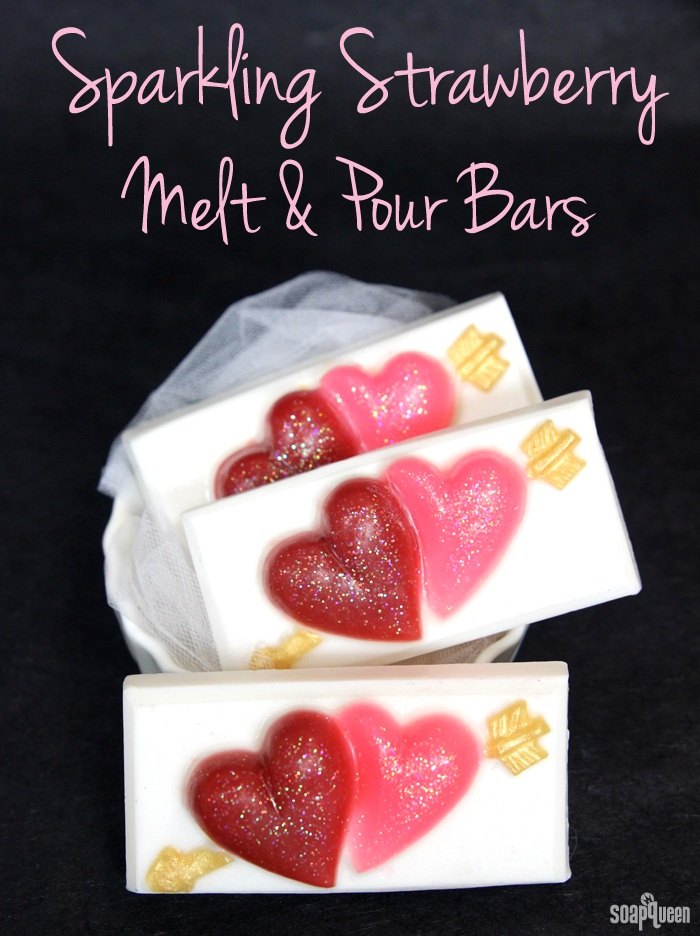 If you've had your fill of feminine soaps, you'll love Burly Stone Soap Co. Tired of small bars and flowery scents, Gates and Maurice started making big bars with unique names like "The Mechanic" and "The Chef." Read more about how the business started and helpful advice from Gates and Maurice in the Interview with Burly Stone: Soap with a Masculine Perspective.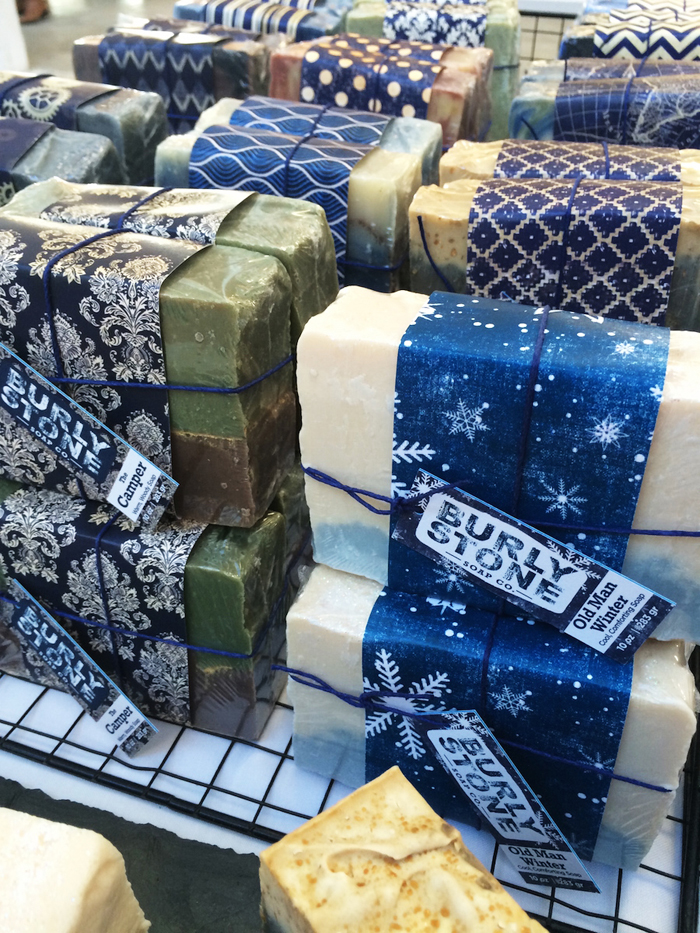 Burly Stone's clever marketing techniques and big bars of soap help set them apart from the competition. To stand out from other soapers, find your special niche. Niche refers to a distinct segment of a market. A niche can be a specific ingredient you use in every soap, like goat milk, or a signature fragrance. To get thinking about what sets your business apart, click through the What is a Niche, and How Do I Find Mine post.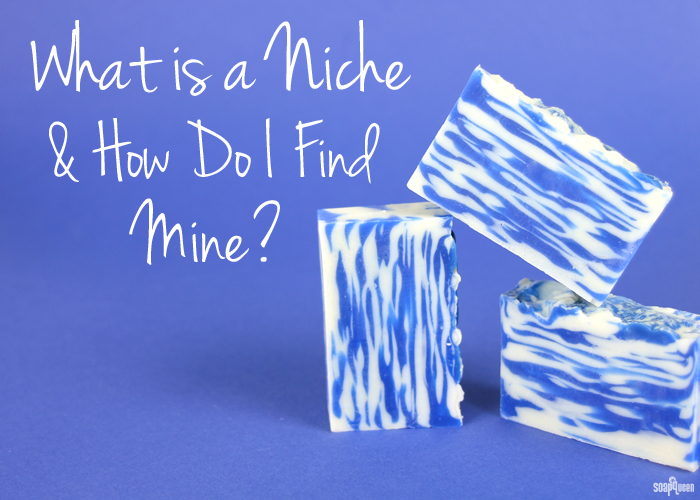 Soaps can also be set apart by bright colors and embellishments. The hearts and flowers on this week's Facebook Photo of the Week are adorable. Owl Natural Soap's bars have a skin-loving combination of shea butter and sesame oil.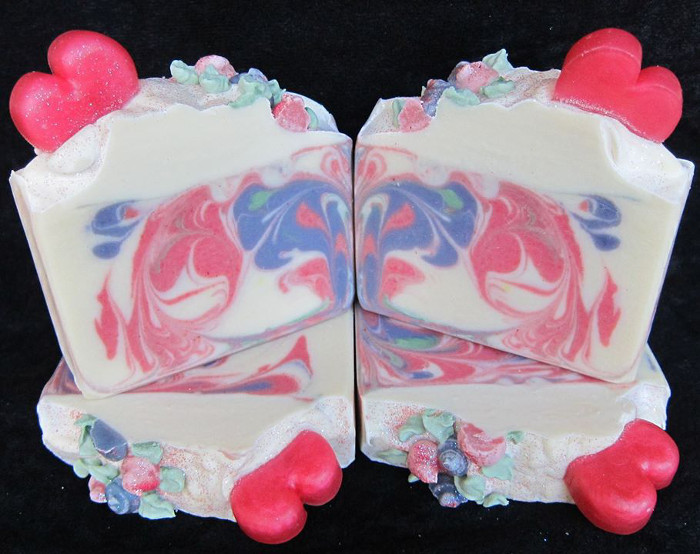 The combination of pink, purple and white is a gorgeous Valentine's Day color palette. If you're looking for more Valentine's Day inspiration, check out the Wax Sealed Valentines. For another Valentine's Day gift that's easy to make, click through the Chocolate Lip Balms with Cocoa Powder post.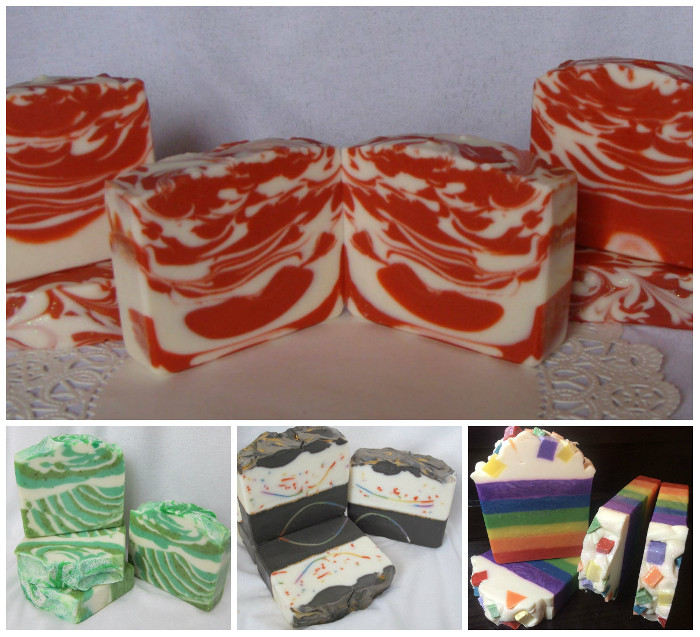 Above (clockwise, top) are Owl Natural's red and white soap, Celebration Handcrafted Artisan Soap, black and white soap and green soap. If you love the layers in Owl Natural's Celebration soap, check out the Layered Lilac Loofah Cold Process Tutorial. Get the layered look in melt and pour with the Havana Layers Melt and Pour Tutorial.
Find Owl Natural Soap
On Facebook
On Etsy
Post pictures of your crafty creations on the Facebook page each week for a chance to be featured on the Soap Queen blog and receive a sweet soapy package from Bramble Berry. Photos are chosen based on consensus from the Bramble Berry staff, so the best way to increase your chances of winning is to show us lots of photos!