Yields:
2-3 pounds of soap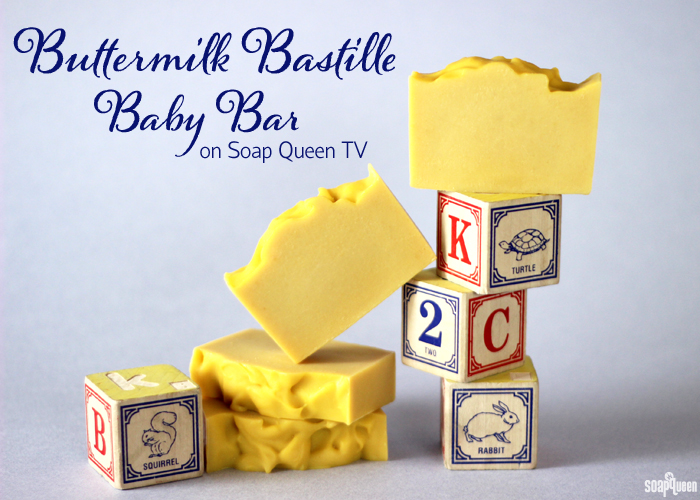 In soap making, the term "bastille," commonly refers to cold process soap made with at least 70% olive oil. Olive oil is extremely gentle, making it the perfect oil for delicate or sensitive skin. This Buttermilk Bastille Baby Bar is comprised of olive oil and a small amount of coconut oil for cleansing properties. This recipe also uses luxurious and moisturizing buttermilk. Carrot puree which is known for its antioxidant properties, is added at trace to give the soap a soft natural color. All these skin-loving and gentle ingredients make this bar great for babies and young children.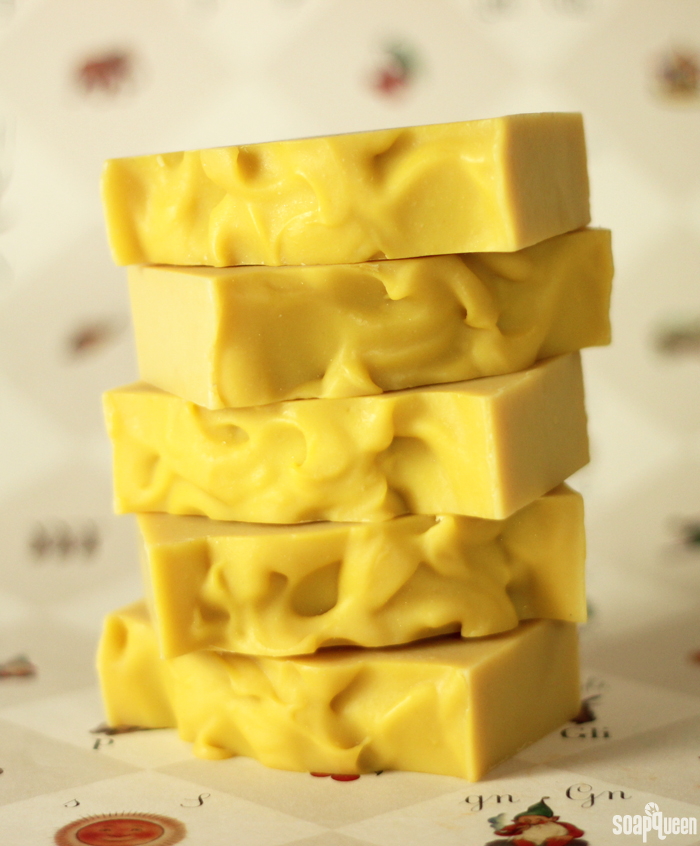 This skin-loving soap recipe was generously shared by Amanda from Lovin Soap (check out the original blog post here). Making soap with milk is an advanced soap technique. The key to milk soap is keeping the temperatures low by freezing the milk beforehand. Watch the video below to learn how, and check out the How to Add Lye to Milk for Cold Process Soap post. If you have never made cold process soap before, check out the Basics of Cold Process Soapmaking video series on Soap Queen TV; in particular, be sure to watch the video on lye safety.
What You'll Need:
10″ Silicone Loaf Mold
27 oz. Olive Oil- Pomace
5 oz. Coconut Oil
8 oz. Buttermilk
2.5 oz. Carrot Puree
4.3 oz. Sodium Hydroxide Lye
1.5 oz. Lavender 40/42 Essential Oil

Click here to add everything you need for this project to your Bramble Berry shopping cart!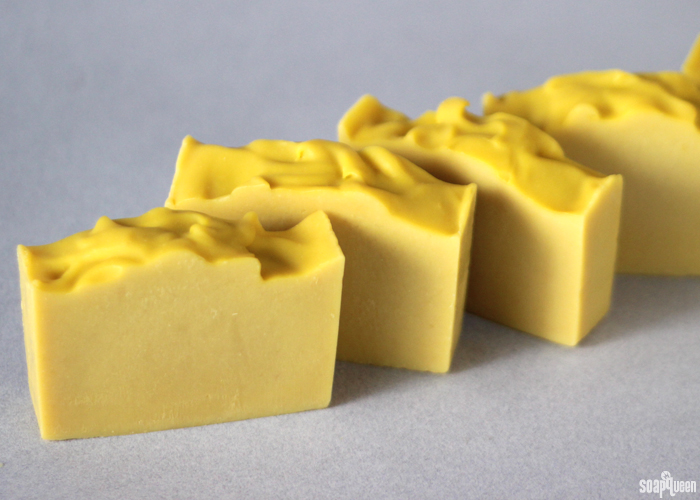 What are your favorite skin-loving additives for cold process soap?