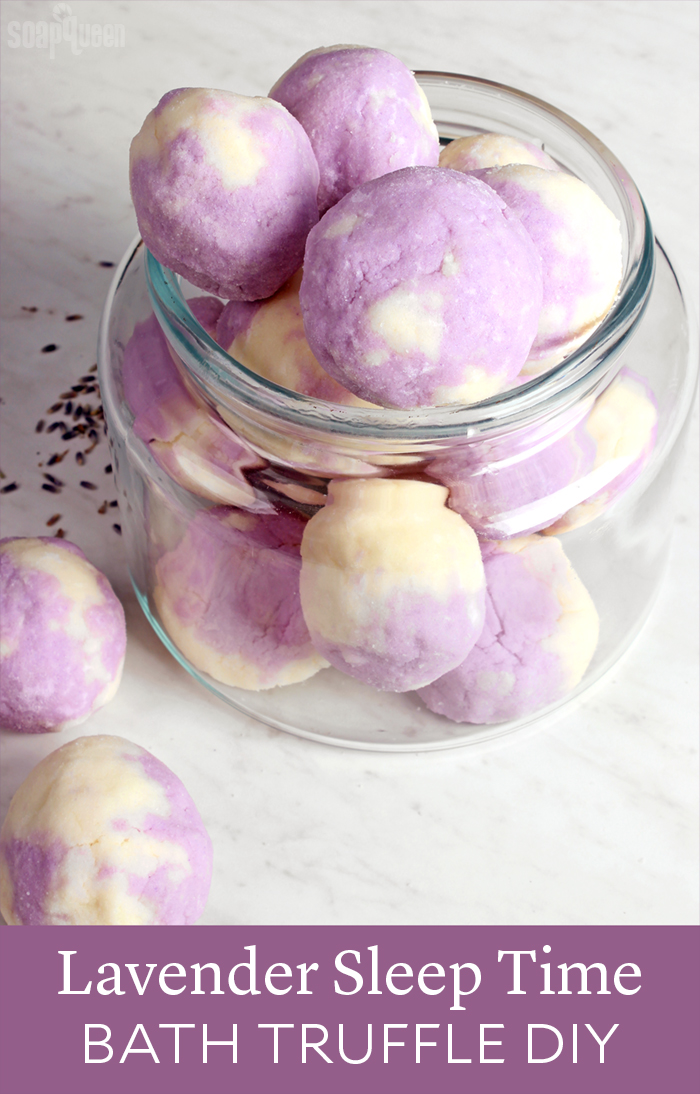 At the end of a stressful day, a bath is the perfect way to relax, unwind, and prepare for bed. These Lavender Sleep Time Bath Truffles were designed with that purpose in mind. Lavender 40/42 Essential Oil gives these truffles a calming scent – perfect for preparing your mind and body for sleep.
Simple to make, bath truffles are essentially bath bombs with extra skin-loving butters. The large quantities of cocoa butter and coconut oil in this recipe create a texture similar to pie crust or cookie dough. The mixture can easily be rolled into rustic balls of buttery goodness. Polysorbate 80 helps disperse the butters in the bath water. But, because there is so much butter and oil, some will still pool on top, so be careful not to slip when getting out of the tub.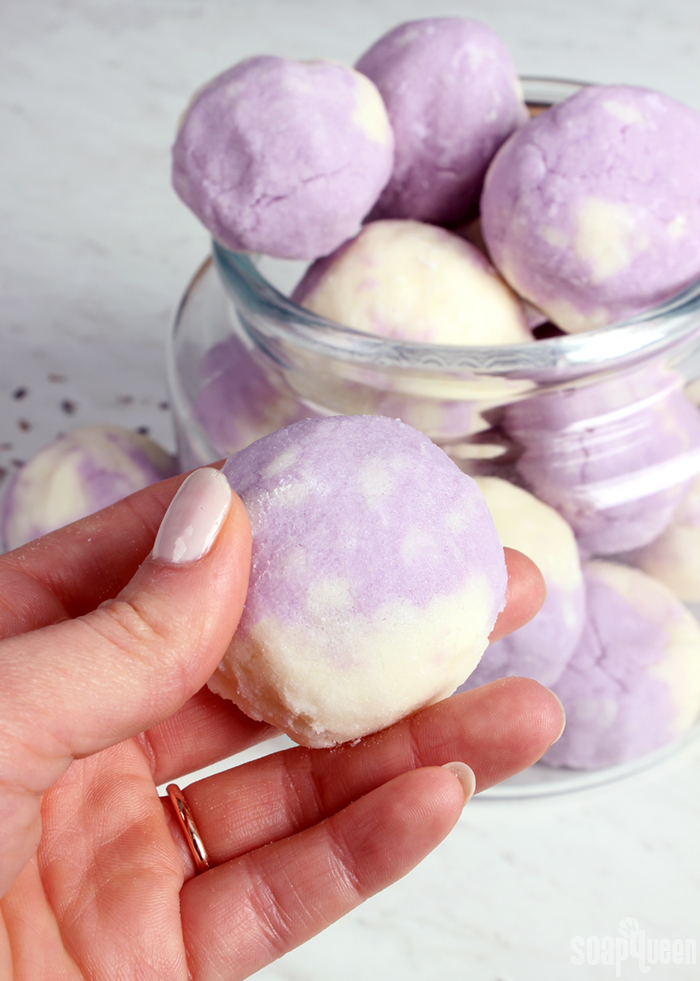 Love the idea of super moisturizing bath bombs, aka bath truffles? Check out the video for How to Make Bath Truffles on Soap Queen TV. It's an oldie but a goodie! That recipe contains SLS, which produces bubbles when introduced to water. If you want your bath truffle to bubble, check out the Mermaid Bubbling Bath Truffles and the Rainbow Bubbling Bath Truffle recipes as well.