Using milk in cold process soap gives it a luxurious and creamy feeling. For the next couple weeks, the blog will be full of projects made with milk. Adding milk to your cold process soap is different than using distilled water. If milk gets too hot, it can scorch. That creates an unpleasant smell and can discolor your soap. To prevent milk from scorching, it helps to freeze it beforehand. Then, add the lye slowly and stir well. Learn more in the How to Add Lye to Milk for Cold Process Soap Post.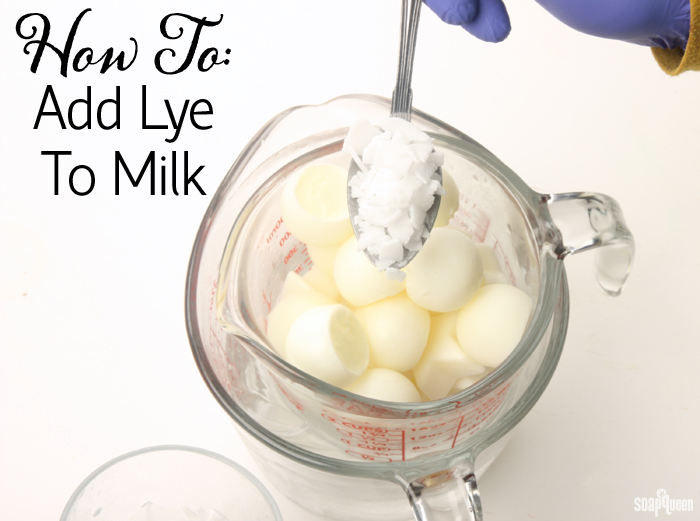 In addition to a silky feeling, soap made with milk is also gentle on sensitive skin. The Buttermilk Bastille Baby Bar video on Soap Queen TV is made with skin-loving olive oil and buttermilk. The soap recipe, shared by Amanda from Lovin Soap, gets its yellow color from carrot puree. It's ideal for babies or young children.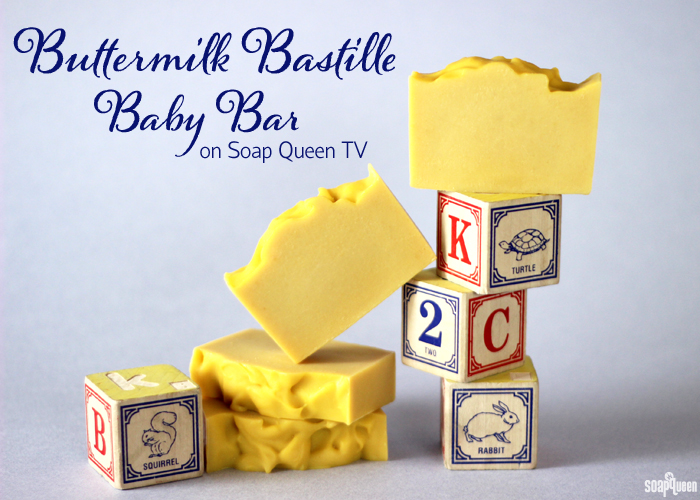 Another way to add a silky feeling to your soap is with silk. Tussah silk fibers are dissolved in hot lye water and add a luxurious feeling to cold process soap. Bramble Berry's Tussah silk fibers are cruelty free. Liquid silk can be added to melt and pour, lotion and emulsified scrubs. Click through the Saturday Night Spotlight: Liquid Silk and Tussah Silk Fibers to learn more.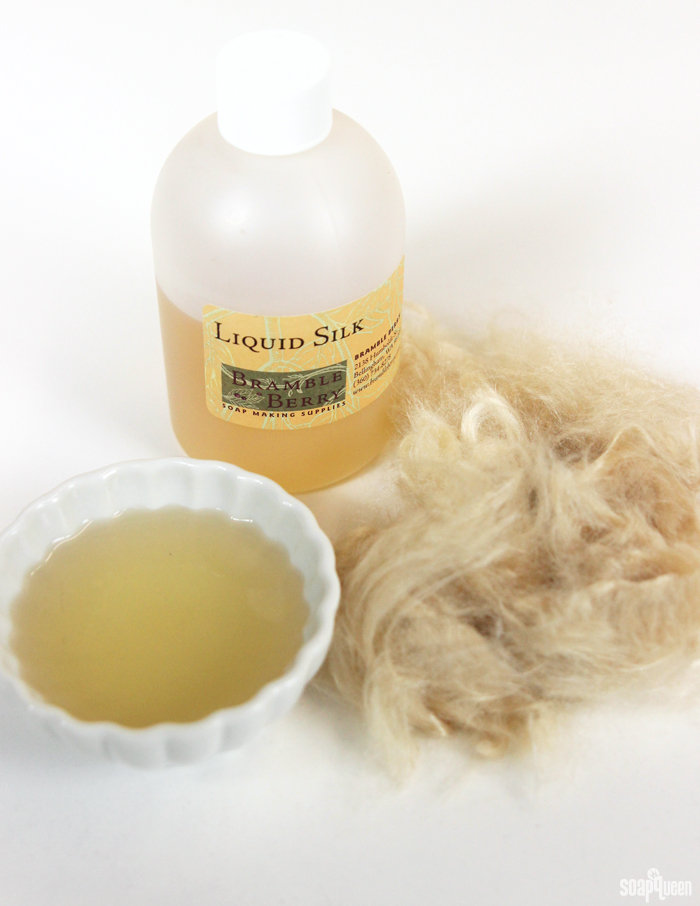 The creamy color of milk soap goes well with a variety of colors. Spring is full of color and fragrance inspiration. Bright colors and floral scents look beautiful in projects like soap, bath bombs and lip gloss. The Rosy Red Lip Gloss is scented with springy Passionfruit Rose Fragrance and Flavor Oil. See more seasonal projects in the Spring Project Inspiration post.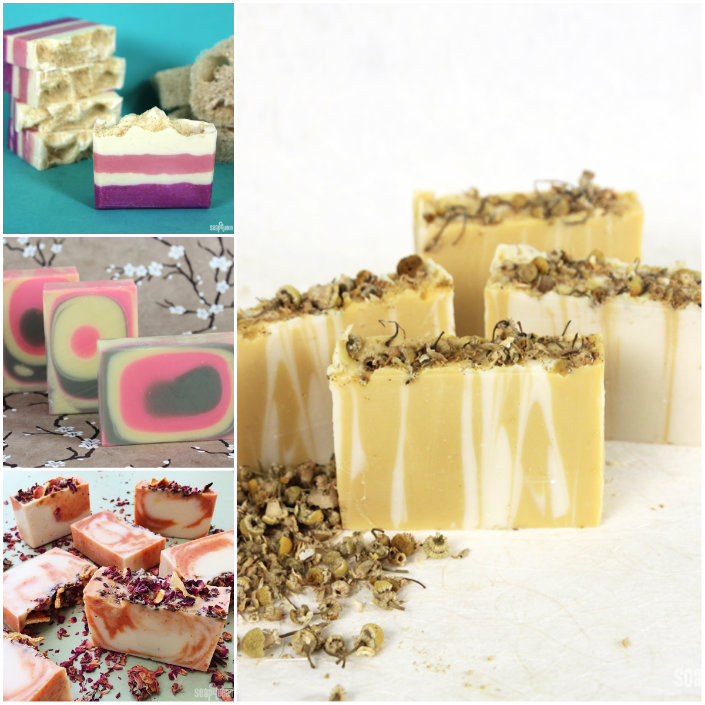 Cucumber Melon Fragrance Oil is another perfect spring scent. This week's Facebook Photo of the Week winner, Molly with Ridgeway Soapworks, used it in her stunning swirled soap.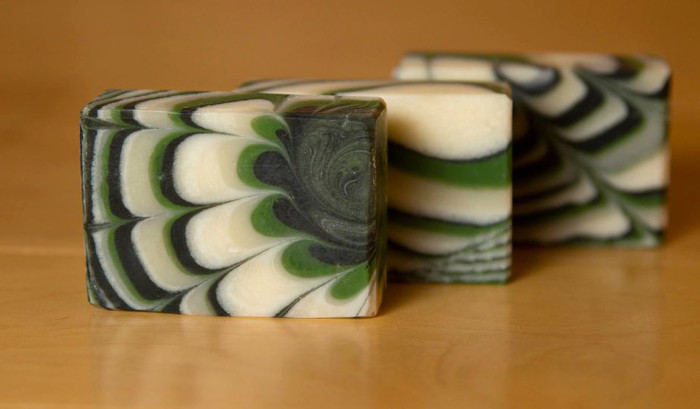 Molly's soaping style is full of striking contrast from a green, white and black color palette. The design reminds me of a spring flower. To get a similar look, click through the Havana Classic: Neptune Column Pour Tutorial. You can also get a similar design with the Funnel Pour Soap Technique on Soap Queen TV.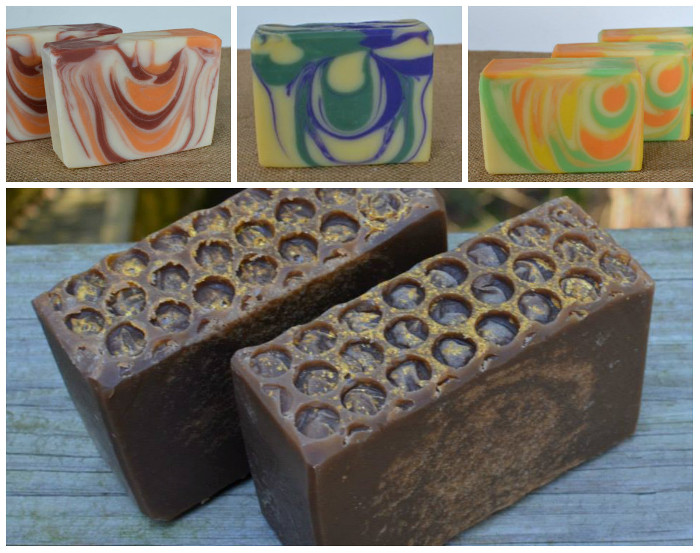 Above (clockwise, top left) are Molly's Blood Orange and Goji Berry Soap, Jasmine Vanilla Soap, Citrus Zest and Mango Butter Soap and Goat Milk and Honey Soap. If you'd like to make a soap with the sweet scent of honey, click through the Honey Bee Soap Tutorial. For a honey-scented melt and pour project, check out the Save the Honey Bee Melt and Pour Tutorial.
Find Ridgeway Soapworks
On Facebook
On Etsy
On the web
This week's Instagram Photo of the Week by Sarah with Spicy Pinecone is full of beautiful color as well. Her cold process soap is made with coconut milk and several butters for a luxurious feeling. The soft purple color looks great against the white and black swirl and is oh-so-spring-season. Find more beautiful soaps on her Instagram page.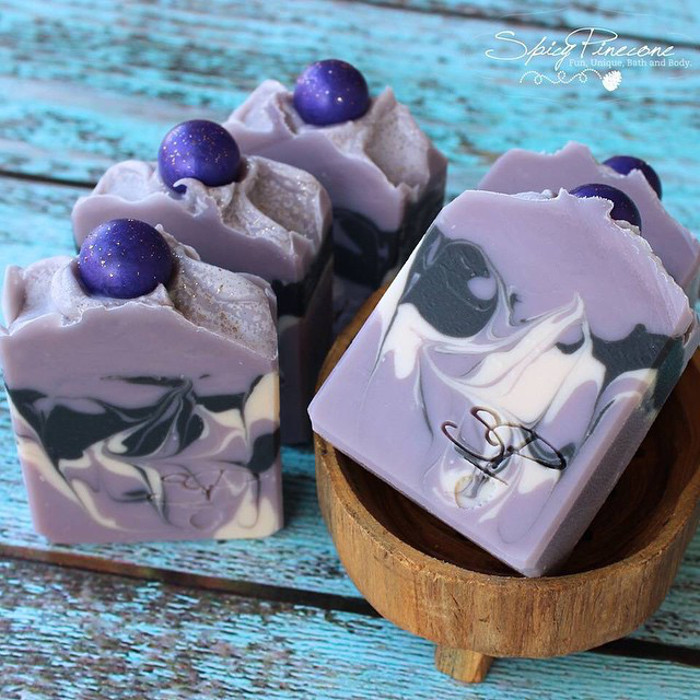 Post pictures of your crafty creations on the Facebook page each week for a chance to be featured on the Soap Queen blog and receive a sweet soapy package from Bramble Berry. Photos are chosen based on consensus from the Bramble Berry staff, so the best way to increase your chances of winning is to show us lots of photos!
To participate in the Instagram contest, hashtag your pictures with #soapshare. Each Friday, I will pick a photo on Instagram to win a copy of the Soap Crafting book, and share on the Bramble Berry Instagram account.