Sometimes a good bar of soap needs a little something special to take it from being a good bar to a positively super-spectacular-bar-of-awesomeness. While there is plenty to add to soap, from exfoliants to exotic oils, extracts are our secret weapon of choice to create a truly amazing bar of soap.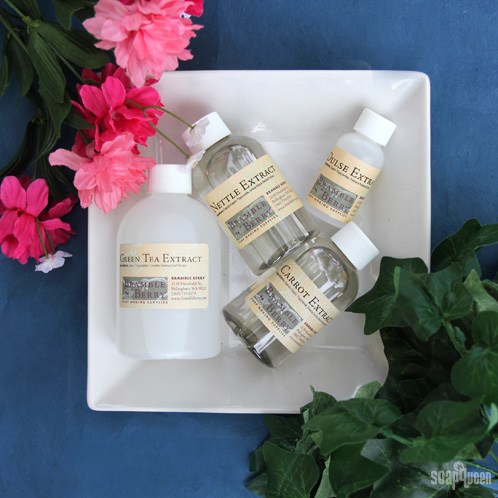 Bramble Berry carries 14 different extracts. There is much more where this came from.
Extracts are made directly from raw organic materials, such as plants or vegetables. Extracts are great in bath & body products because they harness the unique properties of the plants or vegetables and impart them into the product. Certain extracts are known for their skin-loving vitamin content, while others possess antioxidants or skin-soothing properties.
Extracts are great additives in lotions, creams, hair care products, cold process soap and melt & pour soap. The general usage rate for extracts is 1 teaspoon of extract per pound of product. Many extracts are also lip safe, so check each extract's individual product page for specific usage rates.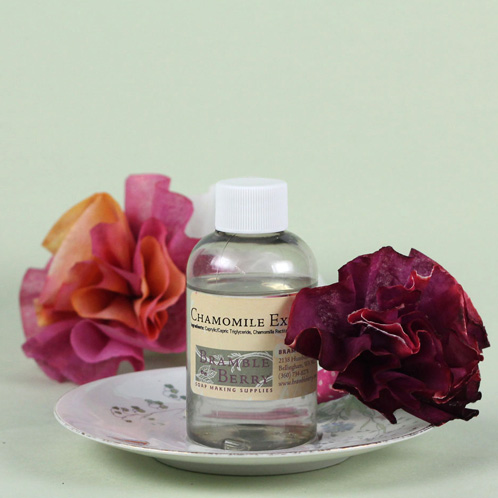 Each extract has it's own unique properties, so it's worth it to give each one a thorough read-through. Below is a quick summary of each extract and it's property: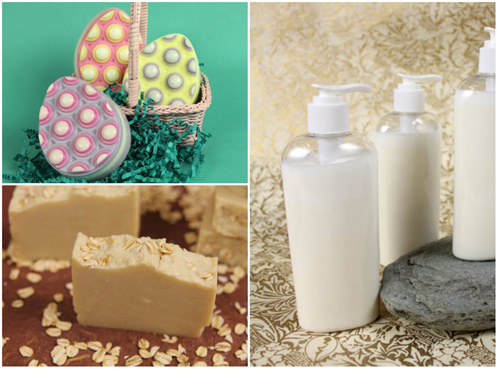 Interested in trying extracts in a project? Take a look at these! From top left, clockwise: Eggcellent Easter Melt & Pour with Chamomile Extract, Kissably Soft Lotion with Oat & Buckthorn Extracts and Soothing Baking Soda Bars with Oat Extract.
Do you have a favorite extract? We'd love to hear it!