Here's a quick and adaptable recipe for a gentle facial scrub and mask. It works great as a simple exfoliater, but for an added boost leave it on your skin as a mask to absorb oil and clean pores. Skin-loving ingredients and gentle oils make this scrub and mask a soothing addition to any skin care routine.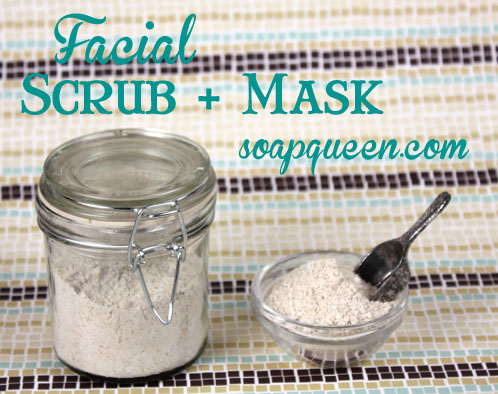 Recipe:
2 1/2 cups Oatmeal (NOT quick oats)
1/2 cup Bentonite Clay
2 Tablespoons Lemon Peel Powder
3 mL Oat Extract
3 mL Vitamin E Oil
Egyptian Geranium Essential Oil
Aloe Vera Liquid or Chamomile Tea (for hydrating the mask)
OPTIONAL: Lavender Grade 1
Click here to add everything you need for this project to your Bramble Berry shopping cart!
ONE: In a food processor or coffee grinder, process the oats and the Lemon Peel Powder separately. You want to get as close to the consistency of the Bentonite Clay as possible, which won't take very long to achieve with the Lemon Peel Powder but may require some time with the oats.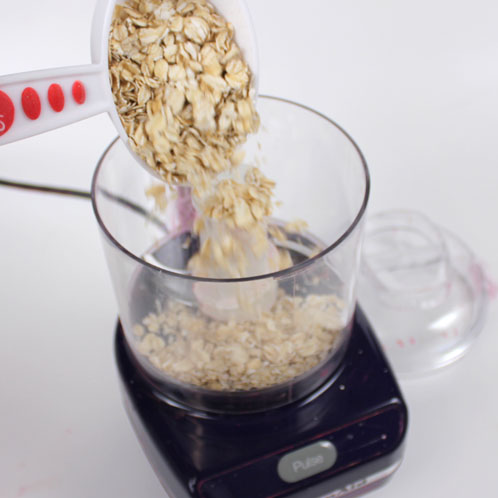 TWO: In a bowl, mix the ground oatmeal, ground Lemon Peel Powder, and Bentonite Clay. A whisk or slotted spoon probably works best.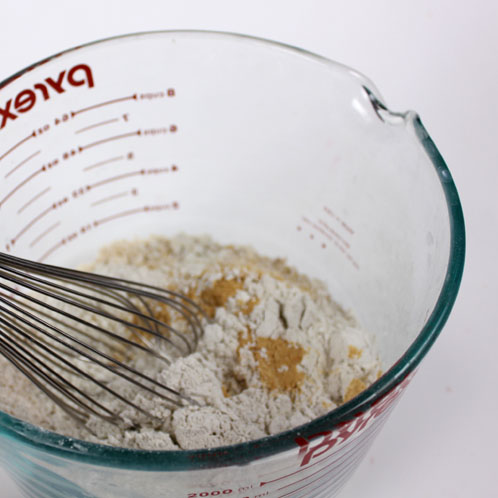 NOTE: The consistency of the ingredients might cause powdery clouds when you mix them. Wear a mask if you've got a sensitive nose!
THREE: Add the Oat Extract and mix well. Add the Vitamin E Oil and mix well. You want to add each of these ingredients individually and mix between additions so you get less clumps.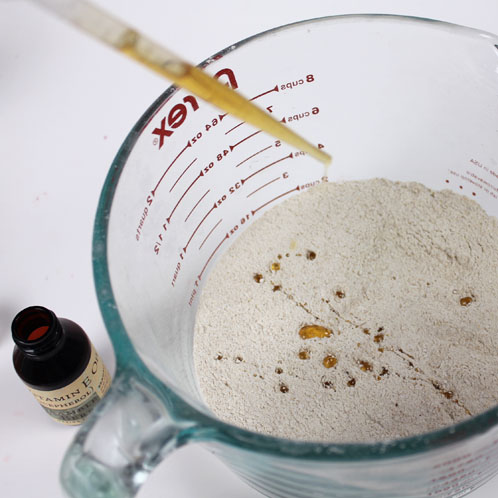 FOUR: Add 9 drops Hungarian Lavender Essential Oil and 2 drops each of the Tea Tree Essential Oil, Egyptian Geranium Essential Oil, and Ylang Ylang Essential Oil. Again, you'll want to stir between each addition to avoid clumping.
FIVE: Split the mix between the two glass bail jars.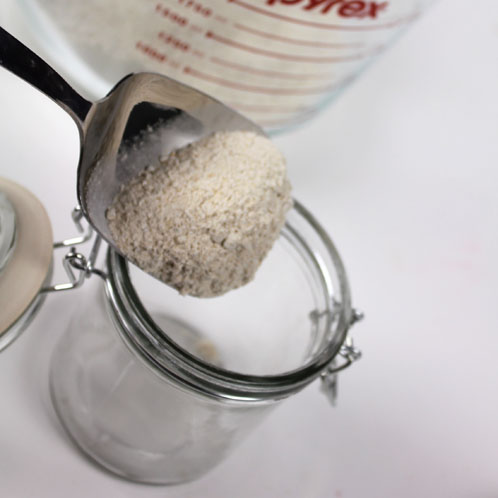 OPTIONAL: For an extra luxe product, process 1-2 tablespoons of Lavender Grade 1 in a food processor or coffee grinder. Add to the mix before pouring into the bail jars, or pour the mix into the bail jars then sprinkle a bit of processed Lavender on the top in the center for a decorative finished look.
To hydrate and use: In a small bowl, add 2-3 tablespoons of liquid to 2 tablespoons of the scrub mask mix to form a loose paste. I like to hydrate with Aloe Vera Liquid or Chamomile tea. Spread the paste on your face and leave until dry (about 10-15 minutes). Rinse the scrub mask off with warm water, scrubbing the mask in a circular motion as you rinse for light exfoliation. Follow with your regular skin routine. Other options to hydrate the mask with include honey dissolved in warm water, or simply water on it's own.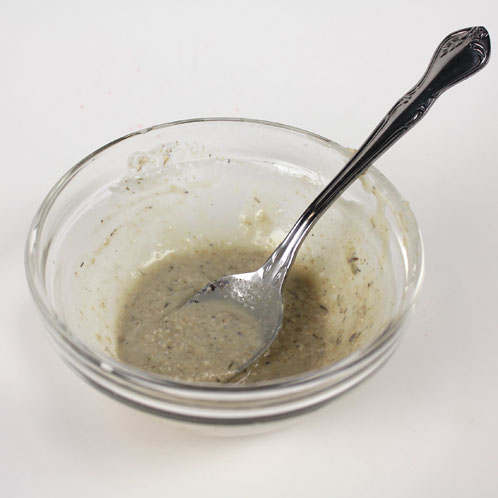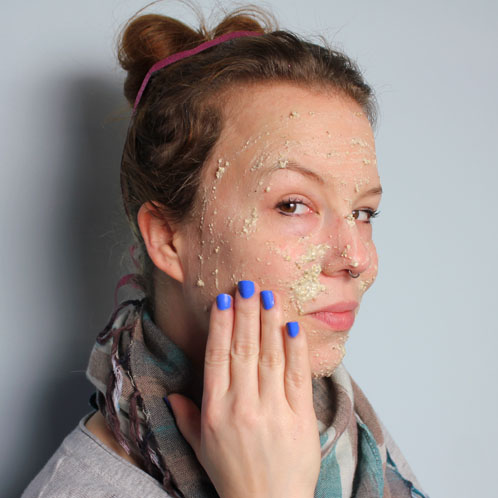 About the ingredients: 
Oatmeal, when hydrated, naturally moisturizes and creates a protective barrier on the skin. It also acts as a natural pore cleanser, and is soothing to sensitive skin. If you'll be gifting or selling this product, beware that those who are allergic to gluten might have a reaction to the oatmeal.
Bentonite Clay absorbs oils and toxins from the skin's surface.
Lemon Peel has been known to add a healthy glow and improve skin clarity. It is also believed to be a beneficial part of an acne-prone skin care routine.
Oat Extract is known to sooth, nourish and moisturize skin as well as being particularly beneficial to those with sensitive skin.
Vitamin E Oil is a common oil used in skin care. It's an anti-oxidant that helps to deter the effects of free radicals on your skin.
Hungarian Lavender Essential Oil is a mild-smelling oil. Lavender is thought to have calming and soothing aroma-therapeutic properties and is generally mild enough for all skin types.
Tea Tree Essential Oil has antiseptic, anti-fungal and antimicrobial properties and is commonly used in the treatment of acne.
Egyptian Geranium Essential Oil is believed to have skin-softening properties and to be beneficial to those with mature skin, as well as having stress-reducing aroma-therapeutic properties. If you'll be gifting or selling this product, beware that those who are allergic to rose may have a reaction to Egyptian Geranium.
Ylang Ylang Essential Oil has antiseptic properties and is thought to be beneficial to balancing skin tone and oil content on the surface. If you'll be gifting or selling this product, beware that those who have sensitive skin might have a reaction to Ylang Ylang.
Aloe Vera Liquid is another common skin care ingredient. It's an excellent moisturizer and has anti-microbial and anti-inflammatory properties.
Chamomile  is a soothing cleanser. Much like Aloe Vera, it's anti-inflammatory and is commonly used in the treatment of acne. You can either hydrate your mask with chamomile tea, or at night pat used chamomile tea bags on your face and rinse in the morning.