You're going to love the way this Murumuru Butter Balm feels on the skin. It's super moisturizing and rich in high oleic acid.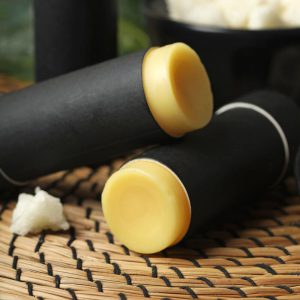 Murumuru butter has a firm texture, and it's known for its ability to seal in moisture on the skin. Ours is wild harvested, sustainable, and sourced from a co-op in the Amazon that employs local people and pays them fairly. Jojoba oil provides additional skin-loving properties, and allows the balm to glide comfortably.
The balm is lightly scented with Forest Oud and Balsam Fragrance Oil. It is a complex green scent, with notes of balsam, oud, and vetiver. We love how it smells in combination with yellow beeswax.
Find the recipe here: https://bberry.studio/murumurubutter