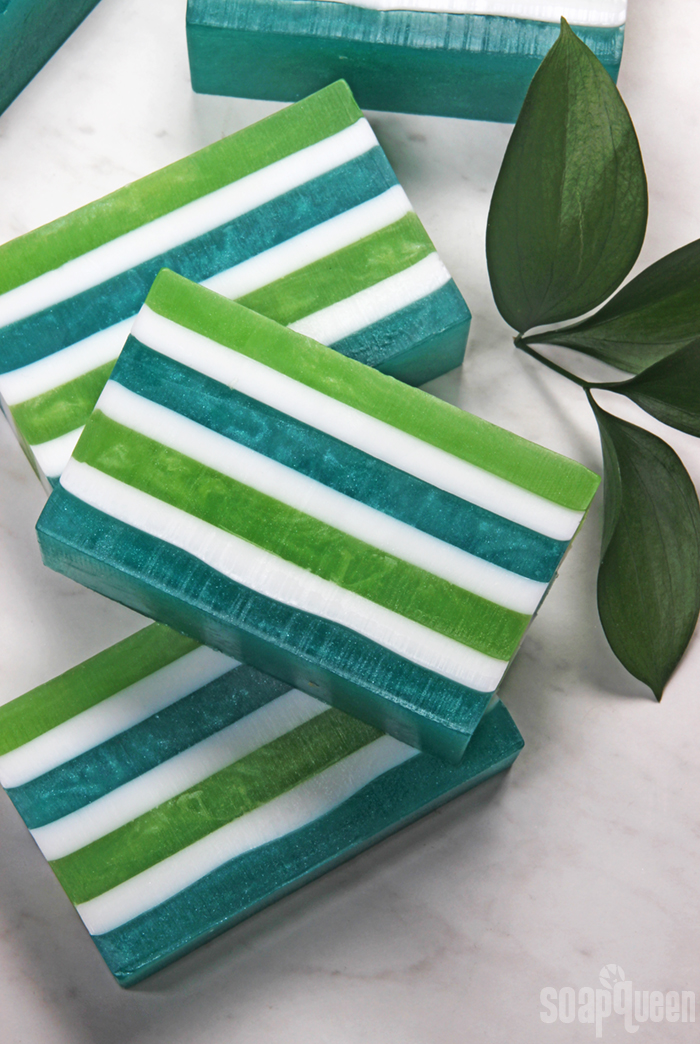 Spring brings to mind images of sunny skies and colorful blooms. Here in the Pacific Northwest, we have a few months to go until that kind of spring happens. Currently, we are experiencing lots of rain and gray skies. But that's what keeps Washington state so beautiful and green, so no complaints!
This melt and pour project was inspired by spring in the Pacific Northwest – plenty of green and blue and a fresh ozone scent. The colors are created with Kermit Green and Aqua Pearl Mica. To help the micas mix into the soap easier and prevent clumps, mix them with 99% isopropyl alcohol. Amazon Lily & Rain Fragrance Oil gives the soap crisp green scent, with notes of fresh cut grass and light florals.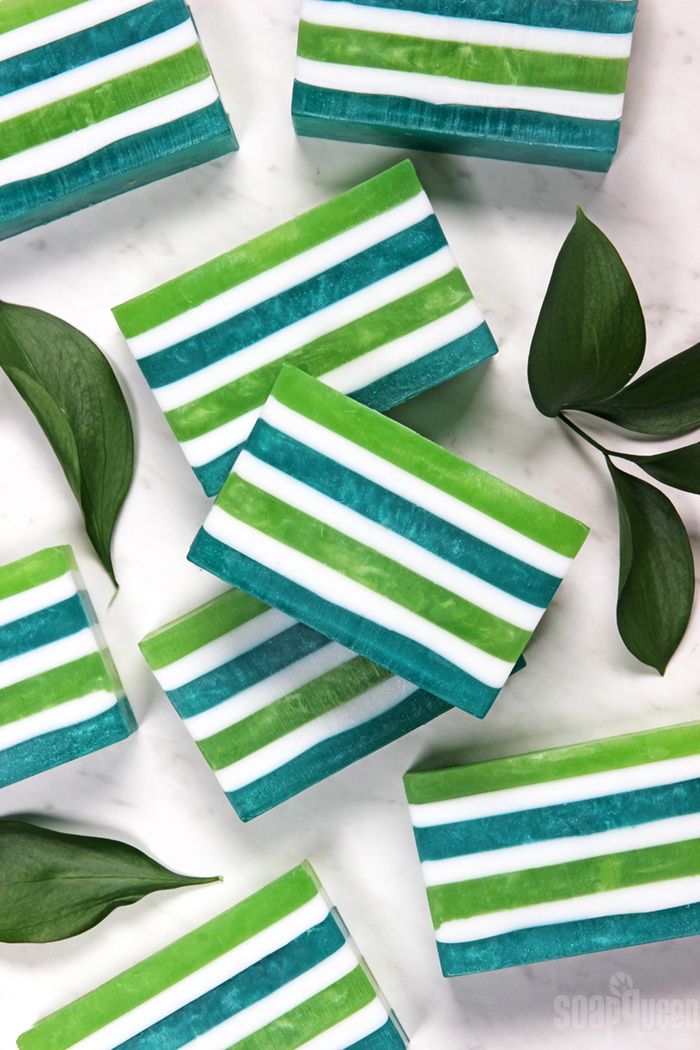 The key to layering melt and pour is a spray bottle of 99% isopropyl alcohol and a thermometer. This soap has seven layers and does require some patience. Spraying the soap with 99% isopropyl alcohol before and after each layer helps the layers stick together and gets rid of bubbles. A thermometer comes in handy to make sure each layer isn't too hot. If a layer of soap is poured while extremely hot, it will melt the layer below. Learn more tips for layering melt and pour here.