I blog almost every day. That is a lot of posts to wade through and it's easy to miss a few. But, these are ones you don't want to pass over: the most popular Soap Queen posts of 2013. From beginner's guides to tutorials to posts packed with info, the following is a list of reader favorites as well as my own personal favorites list. This year was full of surprise and new opportunities, and I have watched our little community of soapers and crafters grow leaps and bounds. Here's to hoping that 2014 is just as good!
Reader's Favorite Posts
1. Free Beginner's Guide to Melt & Pour Soapmaking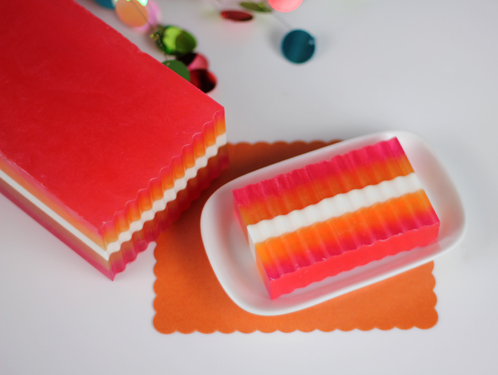 Published way back in January, this beginner's guide remained the most popular post of the entire year. It's an all-encompassing overview of everything melt & pour related, and it's geared toward those who are just beginning to dabble in soapmaking (or even those who just want a refresher).  After you read through this very thorough guide, there's an adorable Layered Plumeria Soap tutorial (picture above) that you can create to put all that knowledge into action.
2. Free Beginner's Guide to Common Soapmaking Oils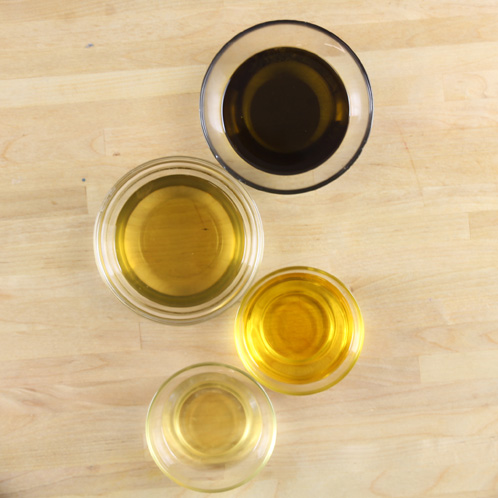 This is another one of the guides in our Free Beginner's series, and boy was it a doozy. Featuring a rundown on nearly every soapmaking oil and butter carried by Bramble Berry, this is comprehensive look at individual oil and butter properties, SAP values, shelf life and usage rates. It even includes a handy PDF with all the information condensed that you can take on the go.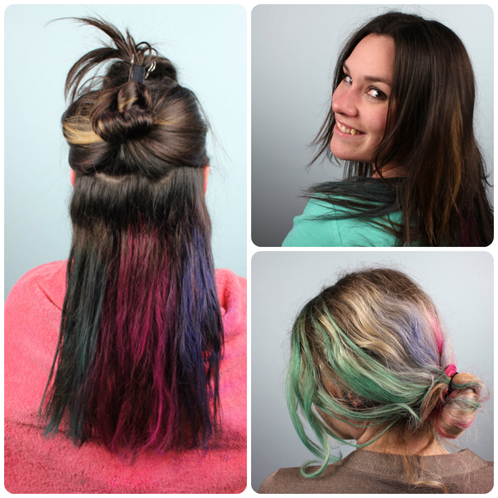 Hooray for hair chalk! This fun, easy and (temporary) alternative to permanent hair dye was our most popular DIY tutorial of 2013.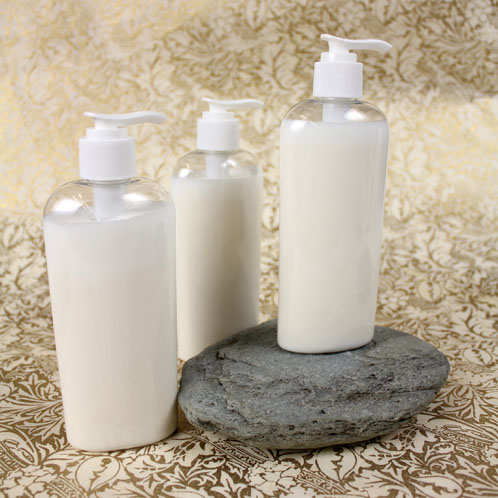 This is quite possibly the most luxurious lotion tutorial on the Soap Queen blog, so it's not surprising it came in as the second most popular instruction post of 2013. The skin loving oils and additives combined with a pampering blend of essential oils made this lotion a hit all year 'round.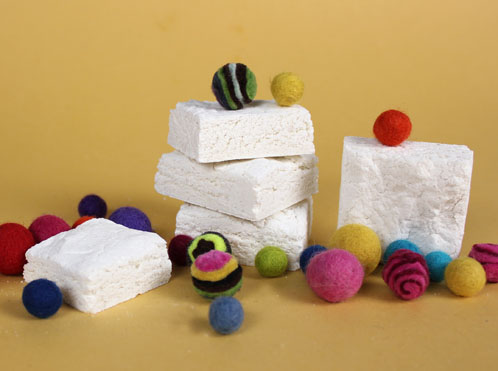 Bubble bath is an excellent way to pamper yourself, and this tutorial took a unique twist on a traditional bath & body product staple. This solid bubble bath recipe fizzes and bubbles with the help of sodium bicarbonate (baking soda!), cream of tartar and a bit of SLS. Perfect for a relaxing night in =)
Soap Queen's Favorite Posts
In addition to reader's favorite posts, I assembled my own collection of favorite posts. Take a look at the posts of 2013 that I thought contained the best tips, tricks and advice for soapmaking.
2013's Best Cold Process Recipe: Rainbow Squirty Swirls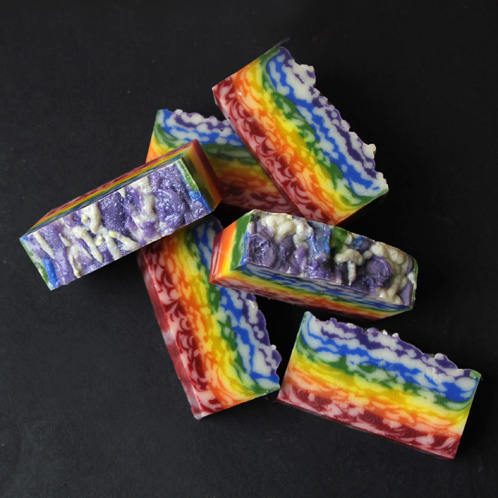 This was far and away one of our most talked about cold process recipes of the year on social media. I'm a fan of rainbow-colored anything, and this technique is surprisingly easy to achieve.
2013's Best Melt and Pour Recipe: Violet Glitter Gradient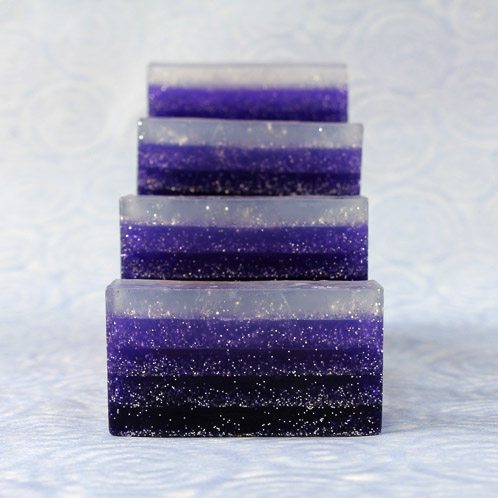 2013 was the year of ombre color, and the popularity of this melt & pour tutorial reinforced that. This five layer soap is an excellent way to get your feet wet with a more complicated melt and pour technique, and it also features lots of my favorite crafty additive: glitter!
2013's Best Home Craft Tutorial: Chai Tea Latte Candle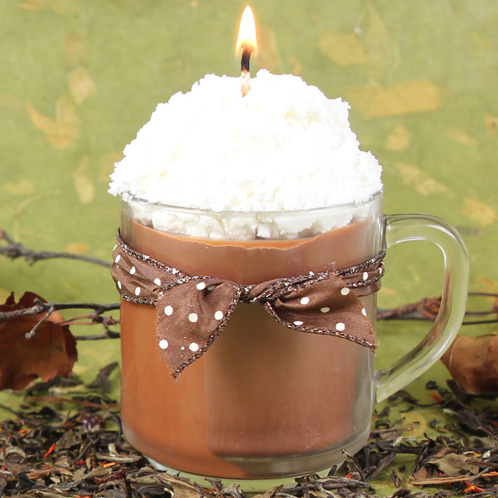 This project was too cute to not make my "Best of" list. The Chai Tea Latte candle tutorial is a great introduction to candle making, and simple packaging — such as making it in a glass mug like we did. The technique makes this project look like a warm, delicious treat.
2013's Best Business Advice Post: Selling Success at Fairs & Markets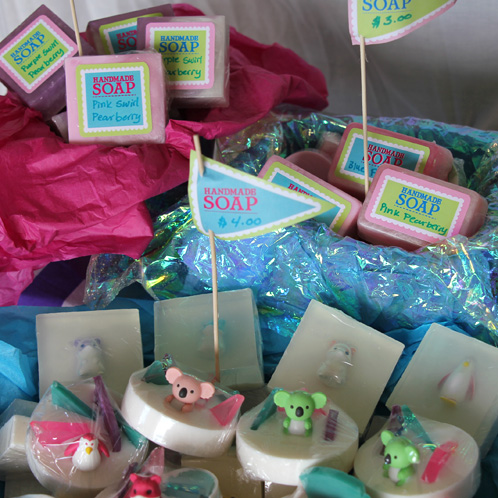 This post by our friend Bronwyn Bacon takes the cake for business advice posts. Packed with info and tips from an soaper who is experienced on the craft show circuit, her tips are practical and focused on preparedness in all situations. In short, her posts reminds me of the little things I often forget.
2013's Best Bramble Berry post: LabColors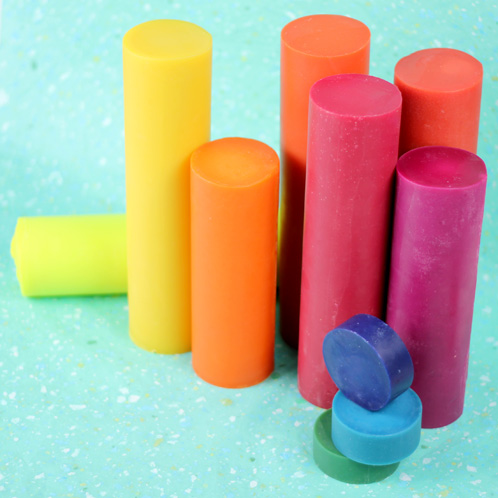 This post also gives an extensive overview of how to use LabColors, including dilution and usage rates and has over 36 different colors (every color in the rainbow) and the usage rate needed to achieve it.
Personal Post of 2013: Baby Lily is born!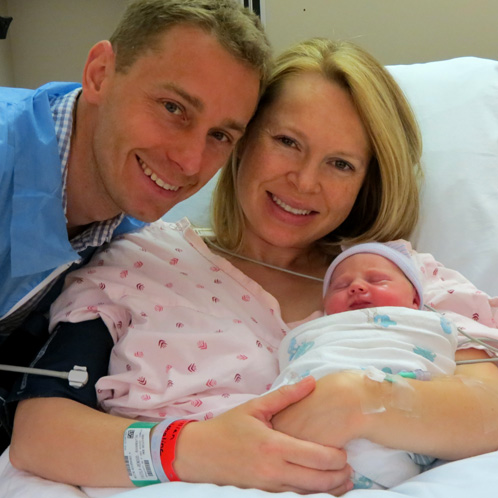 This year was a huge year for me both personally and professionally, and without a doubt the highlight of it all was bringing baby Lily into the world! Born in May, this little lady has changed my life!
Did we miss any of your favorite posts? What did you most enjoy on the Soap Queen blog this year?