We're in the midst of winter, and your leather shoes may need a little TLC after sloshing around in the rain or snow. Boot and leather polishes can get quite expensive, so we devised our own special recipe: a little olive oil mixed with a little beeswax acts as a great all around boot conditioner and water repellent. You can even add a pigment to revive dull or faded leather. Lay it on thick for maximum leather protecting power!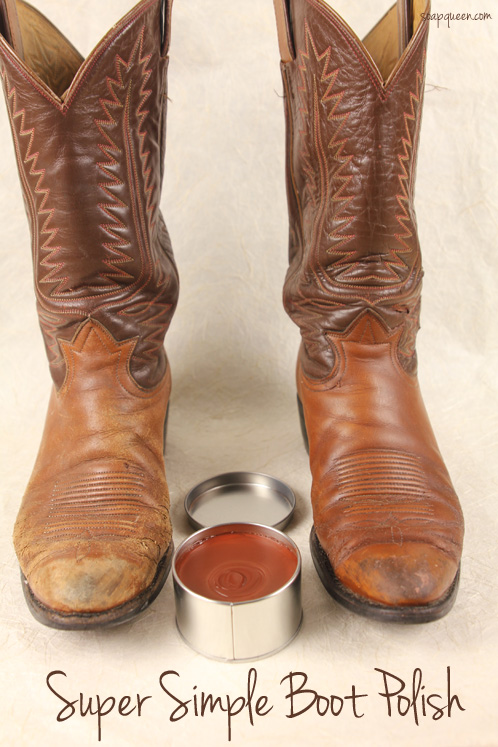 What You'll Need:
1.1 oz. White Beeswax
2.8 oz. Olive Oil
Optional: 1.5 tsp. of Brown Oxide or Black Oxide

Click here to add everything you need for this project to your Bramble Berry shopping cart! Please note that the kit includes the Brown and Black Oxide pigments, even though they are optional. If you don't want them, you can remove them from your cart during checkout.
ONE: In a small heat-safe container, combine the olive oil and white beeswax. Be sure to use a small container that is proportional to the amount of liquid and wax. If there is too much extra room, the container can explode in the microwave.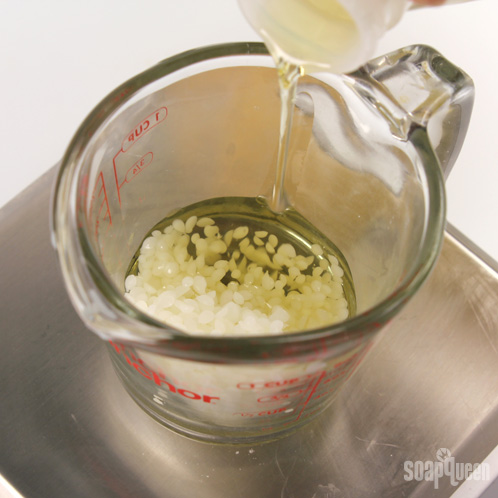 TWO: Heat the mixture in the microwave on 30 second bursts. It took us 2 heating sessions to fully melt the mixture, but depending on the strength of your microwave it may vary. The container will be very hot, so be careful when you slowly pour it into the candle tin.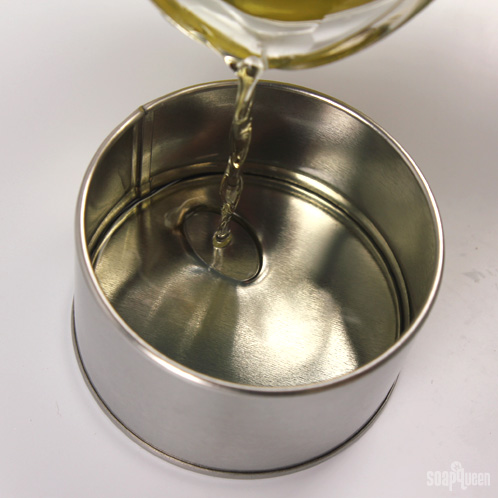 Give the mixture about 45 minute – 1 hour to fully harden. It's ready to use right away! To use, take a damp washcloth and clean dirt and debris off the shoe before applying the balm. Then, use another washcloth to buff the balm into the shoe. The more the merrier, so don't be afraid to apply it liberally!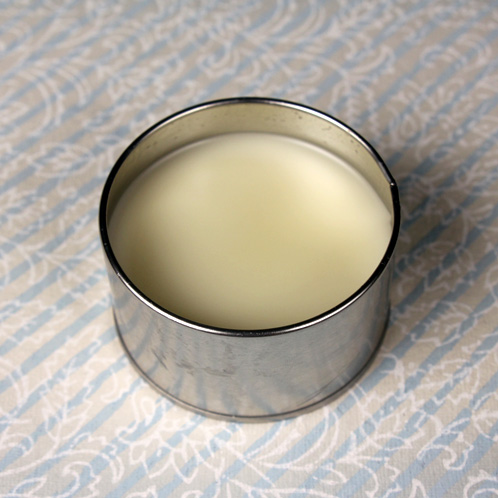 Tinted Balm
If you'd like, you can easily tint the balm with either Brown or Black oxide. Although not necessary, the oxide does help to restore color to the boot.
ONE: To get the colorant to disperse throughout the mixture, you'll need to micronize it first. To do that, simply blend the color in a food processor or coffee grinder to get it to a fine, powdery consistency. We recommend buying a coffee grinder that has a removable, stainless steel bowl for easy cleaning.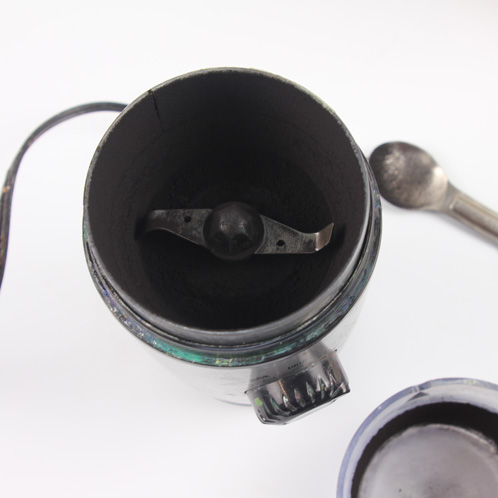 TWO: Add the entirety of the colorant to the melted olive oil and wax mixture. We used a mini mixer to incorporate the color.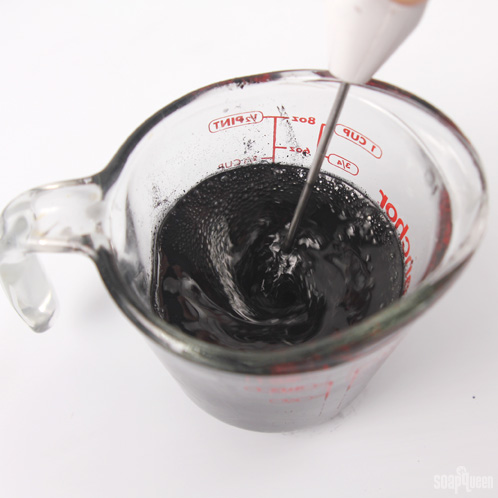 THREE: Just like with the untinted balm, give the mixture 45 minutes – 1 hour to harden. It's ready to use right away!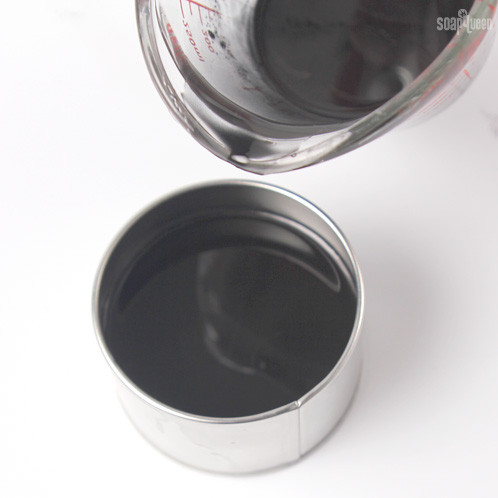 The tinted polish really works! Check out the difference between these two boots. The boot on the right was polished with the tinted balm, the boot on the left was left untreated.