Competition was fierce at the Bramble Berry office for our first annual Bramble Chili Cook Off! The only requirements were to cook up the heartiest, spiciest, best possible pot of chili, and there was no shortage of entries.  From vegetarian to Cincinnati-style to extra spicy, for a blissful afternoon, the office was a hardy chili lover's dream.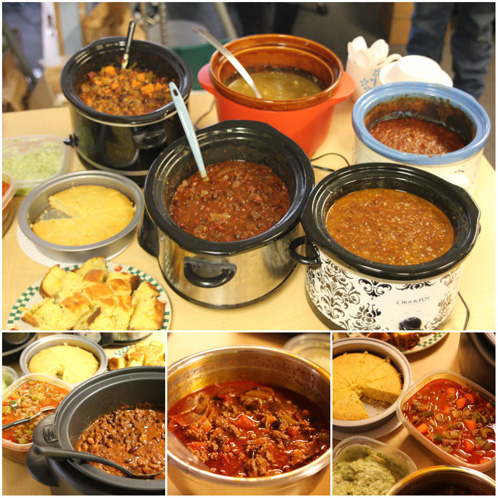 You can't have chili without corn bread! This was a delightfully spicy jalapeno cornbread made by our Customer Experience Manager, Kevin. It paired perfectly with everyone's chili.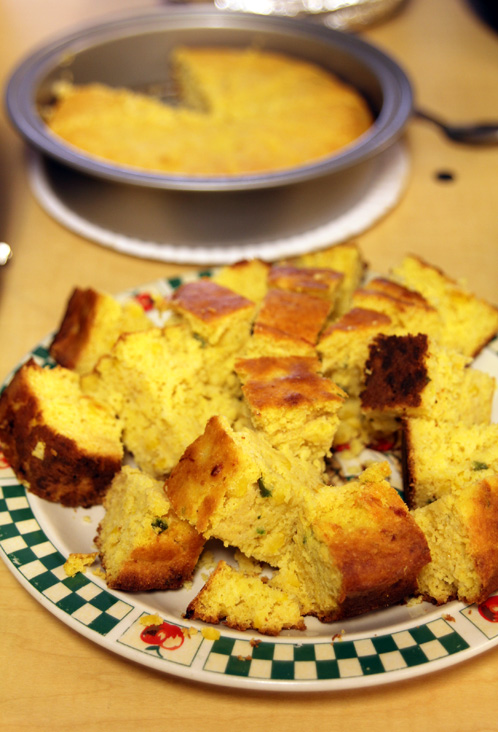 So many chilis, so little time! In the end, our three judges had to choose just one recipe to take home the title of 'Best Chili.' After much debate, they decided on a green chili made by Bramble Help Desk extraordinaire Kari. Kari's chili had just the right amount of kick, and the green salsa she used definitely set it apart from the other chilis. If you're looking for a hearty Super Bowl Sunday dish (go Hawks!) this might just hit the spot.
Kari's Chili Verde with Pork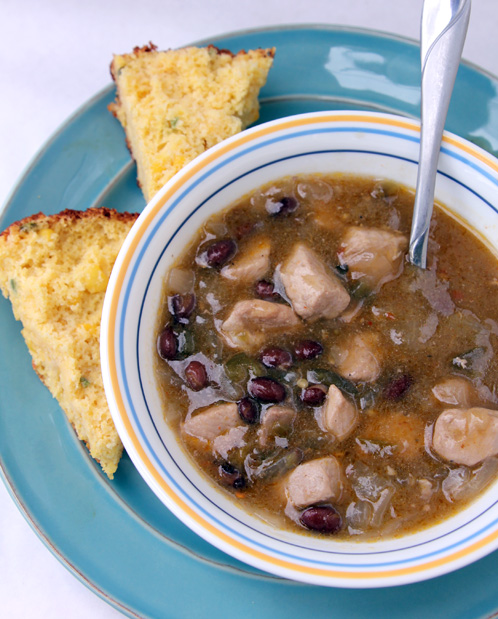 Ingredients:
5 tbsp. Olive Oil
1 small onion (chopped)
2 cloves of garlic
Approx. 3 pounds of pork
28 ounces of green enchilada sauce
4 ounces (hot) chopped jalapeno peppers
One 15 oz. can black beans
About 20 splashes of Tapatio or Red or Green Tabasco
1 tsp. Johnny's Seasoning Salt
1/2 tsp. smoked paprika
One cup water
Salt and pepper to taste
Yield:
6 – 8 servings
Time:
Prep — 20 minutes
Cook time — 5 hours
ONE: Heat the oil in a large skillet or Dutch oven over medium heat. Add the onion and garlic; cook and stir until fragrant.
TWO: Add the cubed pork and cook until browned on the outside. Transfer the pork, onions, and garlic to a slow cooker. Stir in the green enchilada sauce, jalapeno peppers, black beans and Tapatio sauce.
THREE: Add another tablespoon of olive oil along with the Johnny's Seasoning Salt, smoked paprika, water, salt and pepper.
FOUR: Cover and cook on high for 2 hours. Then turn the heat down to low and simmer for 4 – 5 hours. Enjoy!