In the digital age of email and texting, receiving a physical letter is a rare treat. So when a letter from a group of elementary school kids in Ohio arrived in the mailbox a few weeks ago, the whole office was delighted. The students had used Bramble Berry supplies and Soap Queen tutorials to raise money for a local charity, and they were excited to share their experience with us. You can read their letter below. Don't be surprised when a few "Awwwwws" escape your lips.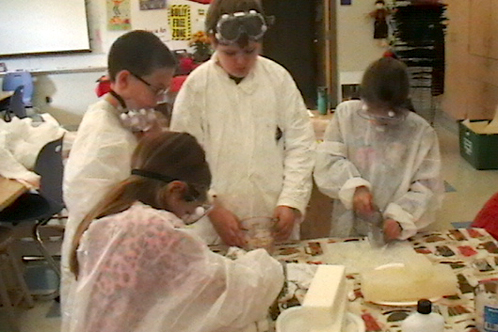 "Dear Anne-Marie,

Our 3rd and 4th grade Gifted and Talented Education class wanted to inform you of our soap learning experience so other schools do it too. We raised money for F.I.S.H. (Friends in Service Helping). The goal of our fundraiser was to raise money for a local charity. The charity we chose is F.I.S.H. because they help the poor get food. We raised $250 for F.I.S.H.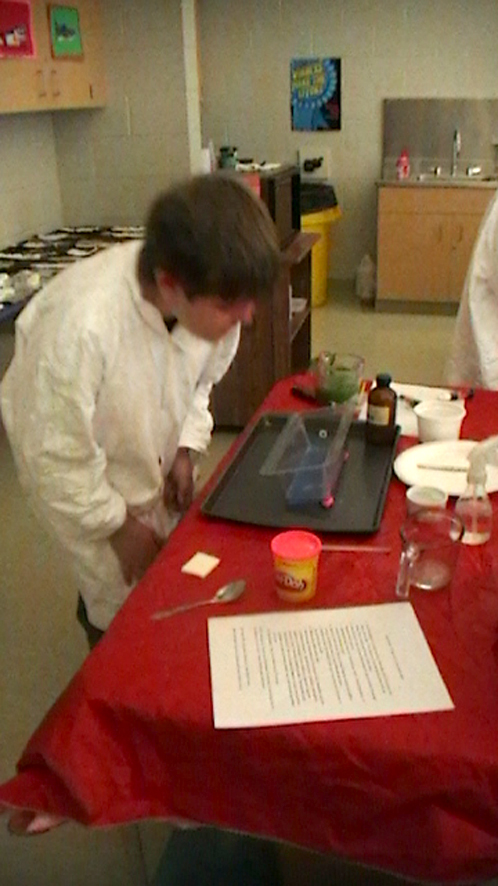 We used your website in many different ways. First we used your videos (Soap Queen TV) to figure out how to make different kinds of soap designs like geometric, swirling, layering, etc. Then we used your pictures of soap for ideas and other ways of making soap. Then we used your instructions to help while we were making the soap and planning.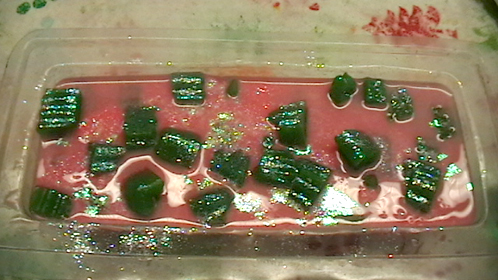 We know what it's like to make soap now. We learned how hot the soap is in degrees. We used rulers to measure so our soap's measurement is 13/16 of an inch. We calculated the prices. We know it's important to be careful, quick and make sure we're working together. We need to work together because we have a limited amount of time to do so. We also know the amount of ounces we need to make our soap design. There are different amounts for every bar.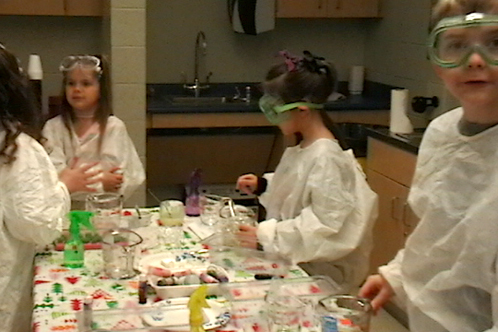 We made sure to be safe. We put aprons on and goggles to protect ourselves. We made sure the handles on the measuring cups are on the table, not hanging off the edge. One more thing is that we made sure our fingers weren't too close to the cutter. We tried to be as safe as we can."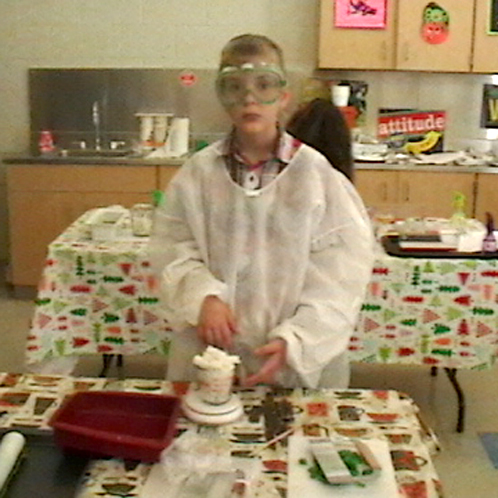 I was so happy to see this fun class project, and everyone at the Bramble Berry offices was glad to play a role in helping these kids learn how to soap. If you're on the hunt for a great fundraiser idea, check out the Melt & Pour Soap Fundraiser Kit. It comes with everything you need to put on an awesome fundraiser. We're happy to support the next generation of young soapers who are doing good things in their communities!