Get ready for this (seemingly) crazy combo: spicy sriracha glaze drizzled over deliciously dense donuts. It sounds like a pairing that could go terribly wrong, but in this case it's so off-the-wall it works! This recipe is adapted from The Veggie-Lover's Sriracha Cookbook. In the version below, gluten-free flour was subbed for regular flour. Feel free to use regular flour if you'd like to keep all the fluffy gluten yumminess. I would be remiss if I did not point out that my Father insists that the regular flour donuts had a delicious factor of tenmillionpercent compared to the gluten-free ones.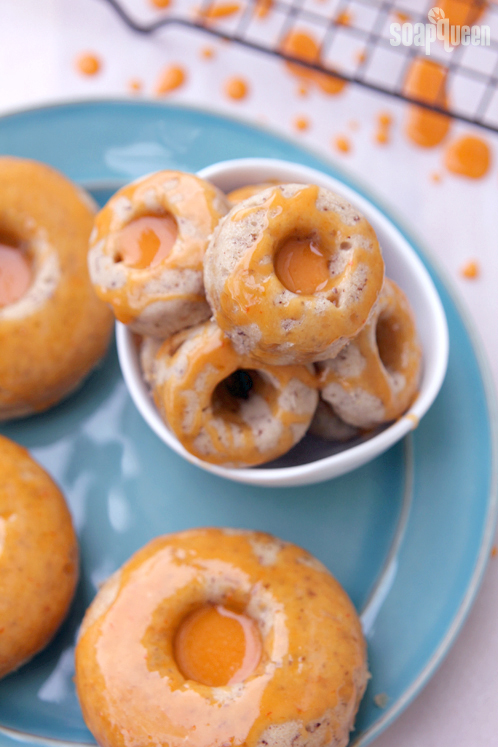 What You'll Need:
Donuts:
2 tablespoons ground flax seeds
6 tablespoons water
1.5 cups flour or gluten free flour alternative
3/4 cup sugar
1.5 teaspoons baking powder
1/2 teaspoon ground ginger
1/2 teaspoon ground cinnamon
1/2 teaspoon fine sea salt
1/4 teaspoon baking soda
2/3 cup unsweetened almond milk
1/3 cup coconut oil, melted
3/4 teaspoon apple cider vinegar
Icing:
3/4 cup sifted confectioners sugar
2 tablespoons Grade B maple syrup
2 tablespoons Sriracha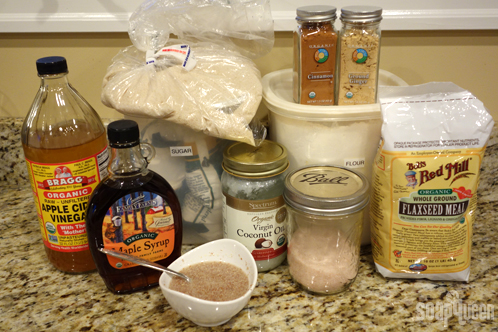 ONE: In a small bowl, mix together the ground flax seeds and water and let sit for several minutes until a gel forms. This is the vegan 'egg' mixture. Preheat oven to 350 degrees F. In a large bowl, whisk together the flour (or flour substitute), sugar, baking powder, ginger, cinnamon, salt and baking soda.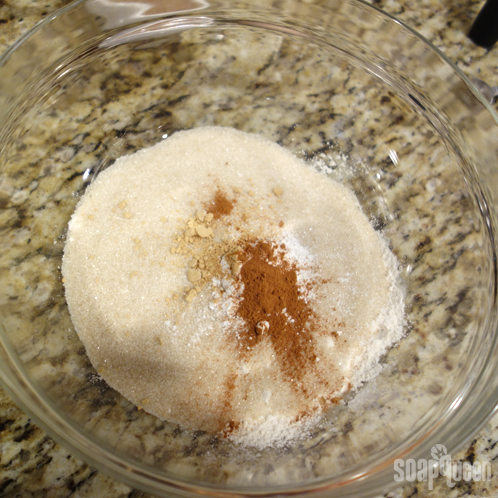 TWO: In a separate bowl, mix together the almond milk, coconut oil and vinegar. Slowly add to the flour mixture, and mix until thoroughly combined. Add your vegan flax seed egg mixture.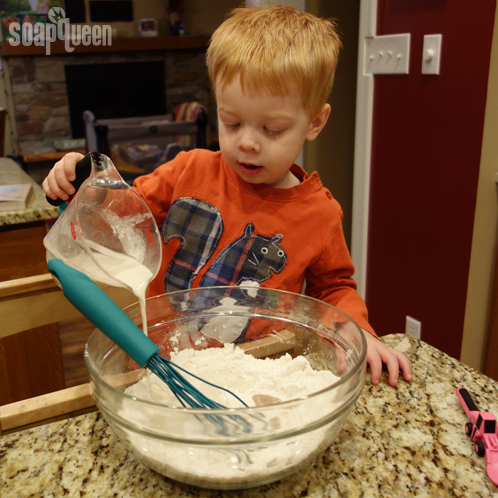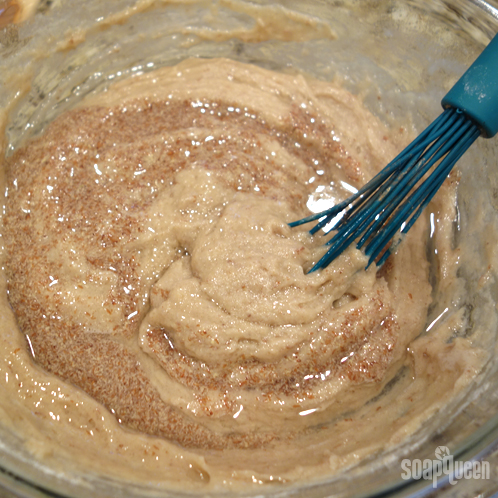 THREE: Transfer your mixture into greased non-stick doughnut pans, and let bake for 12-15 minutes, or until the center comes out clean when a toothpick is inserted. Remove from the oven and transfer to cooling racks.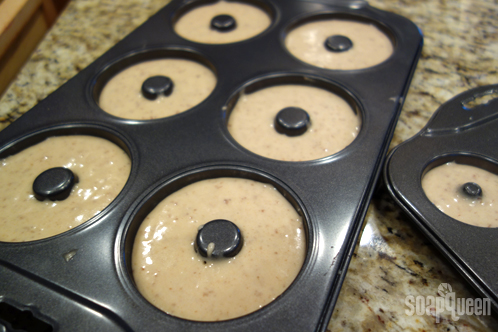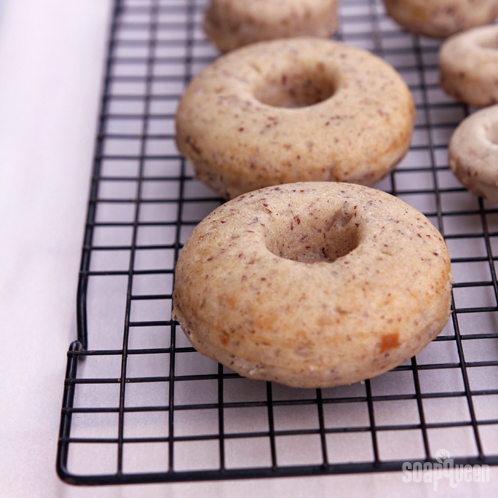 FOUR: While the doughnuts cool, prepare the frosting. In a small bowl, combine powdered sugar, maple syrup, and sriracha.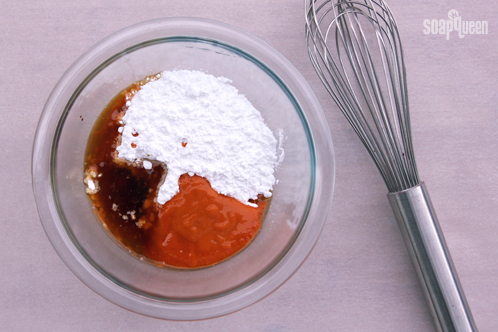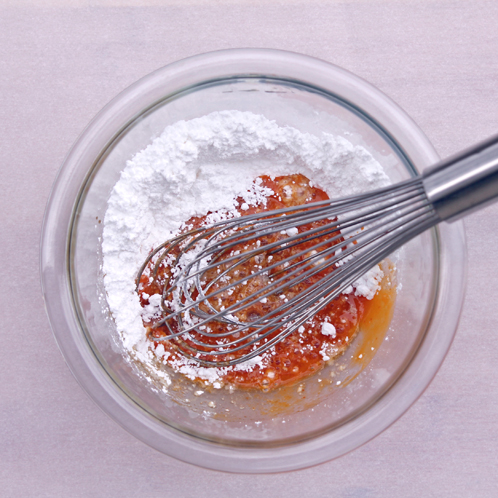 FIVE: Whisk together until there are no powdered sugar lumps and the mixture is smooth. Drizzle the glaze on top of doughnuts and enjoy!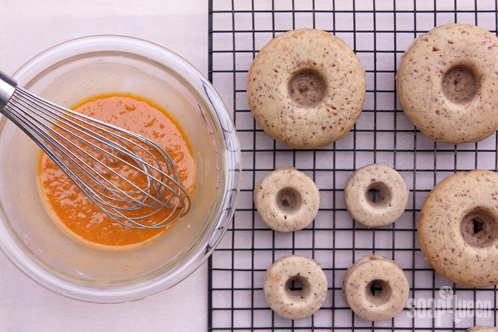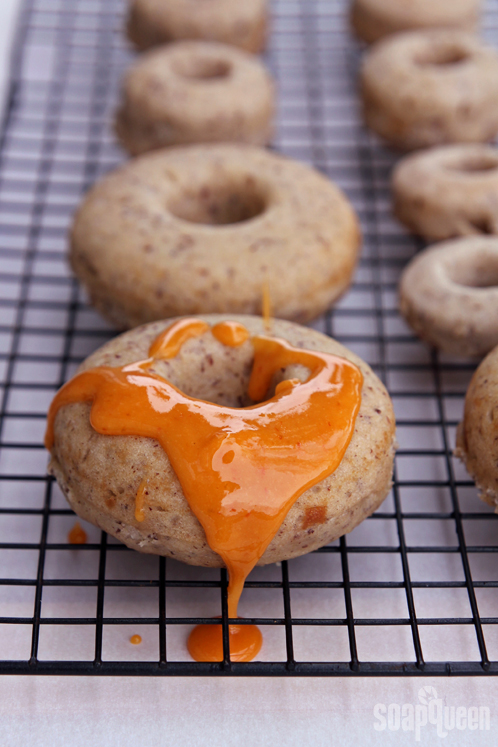 These donuts are definitely not your usual sweet treat. The sriracha gives the glaze a unexpected kick, resulting in the perfect combination of sweet and spicy. If you're worried about the spice being too much, add the sriracha in small increments until you find the perfect balance. These donuts were kid, husband and office-approved!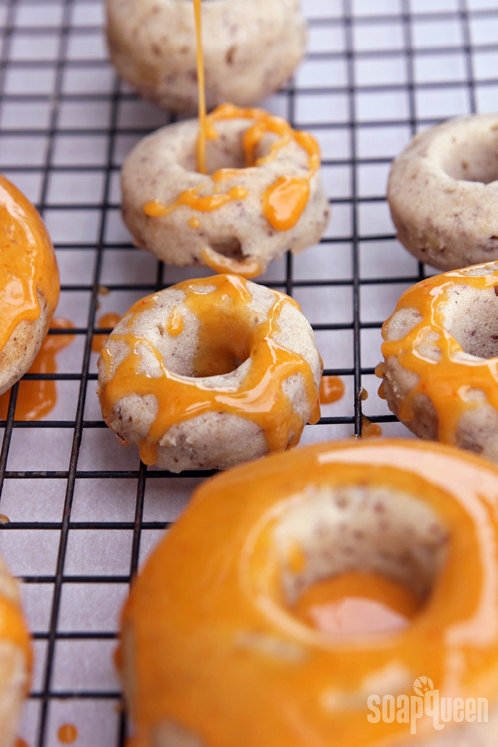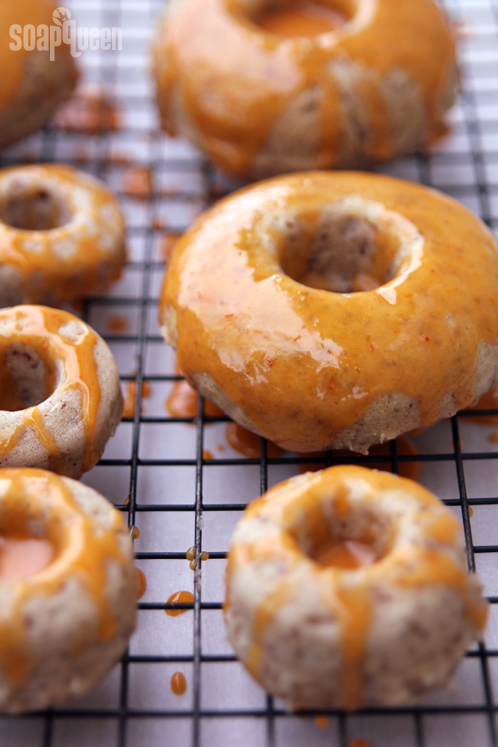 What are your favorite unexpected flavor combinations?