Part of the prep work for the Moisturizing Avocado Bar, my favorite recipe in the Soap Crafting book, involves mashing up half a real avocado. When we filmed the recipe for a live Soap Crafting Club session, we had some leftover avocado and I wasn't about to let it go to waste!
I love eating avocados on their own, but for this quick recipe I threw in a banana, some cocoa powder and voila! I had myself a pudding packed full of nutrients. This recipe was too easy — and too delicious — to not share with you all.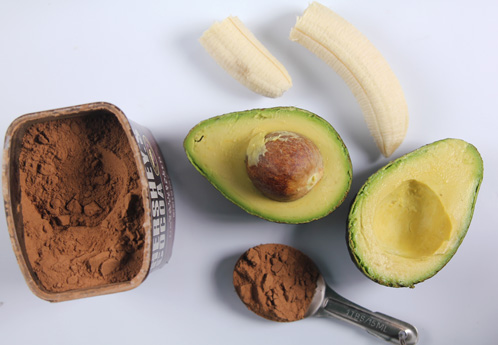 What You'll Need:
1 banana
1/2 ripe avocado
2 tbs unsweetened cocoa powder
Optional: 1 – 2 tbs. honey for sweetness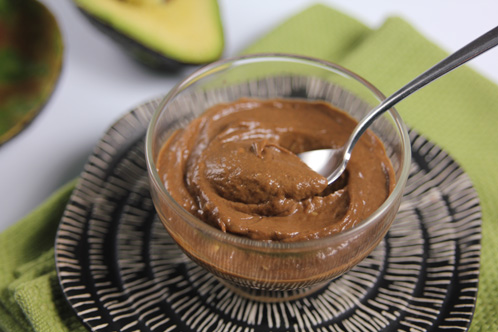 ONE: Put all in ingredients in a blender and blend until smooth. Enjoy! Be sure to eat this pudding within 24 – 48 hours as the banana and avocado won't keep well!