Welcome to the first day of March, everyone! After a surprise snow storm dumped nearly 8 inches in Bellingham earlier this week (and, it's snowing again right now!), we are wishing for sunshine and craving spring; hence all the rainbow colors in this week's Soapy Social Media Roundup. Spring scents, colors and designs are everywhere, and you can expect to see them in upcoming soapy projects! Take a look at these pins, tweets and 'grams for more inspiration.
Pins: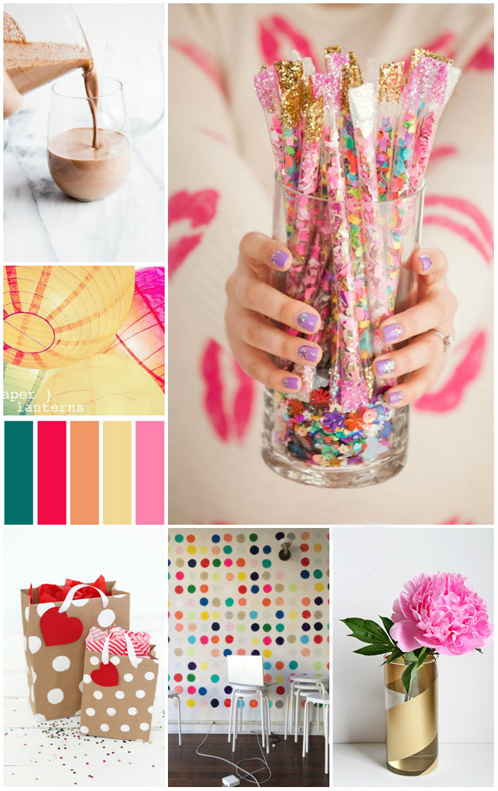 From top left, clockwise:
Instagram:
The making of the Psychedelic Swirl Soap….
And the cutting of the batch!

Tweets:
Detoxing your body is all the rage these days, so why not detox your business too? Some good takeaways from this: don't pursue projects that aren't aligned with your brand or mission, see where you can effectively cut costs, and be mindful of your day-to-day operations and how well they align with your original business plan.
To increase blog readership and retain the readers you already have, strong writing is the key. This Hemingway App identifies wordy, complex or unclear sentences so you can improve them instantly. It's like having Hemingway himself as your own personal editor.
A little bit of magic on your Saturday afternoon: this photographer documents life on her farm through a camera lens, and the results are beautiful. Lots of adorable toddlers playing with adorable animals!
Have a great weekend! To keep up with the latest soapy social media throughout the week, you can follow me on Twitter, Tumblr, Instagram, Pinterest and YouTube.