This week was full of newness! A surprise S.O.A.P panel included eight new members, and then there were a variety of products showcased in What's New: Winter Edition 2014 post. That list includes everything from new springtime fragrances such as Wildflower Honey Fragrance Oil and Sunny Herb Garden Fragrance Oil to handy soaping tools like the Triangle Silicone Spatula and Squeeze Bottles.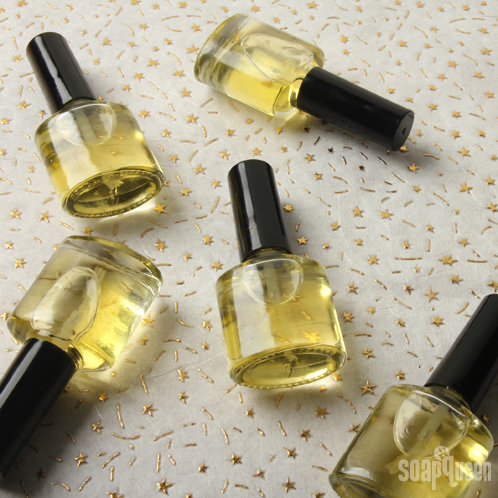 Argan, Jojoba and Chia oils are all in the Nourishing Nail Oil Recipe.
Speaking of new, this Nourishing Nail Oil Recipe will take your nails from dry, to shining and new in no time. This week the focus was on two colorants that bring fresh, newly-bloomed flowers to mind: Green Chrome Oxide and Hydrated Chrome Green. Not only are these colorants beautiful, but one of them — Green Chrome Oxide — is 20% off this month.
This weeks Facebook Photo of the Week was clearly inspired by fresh, bright hues as well. Made by Three Changos Handcrafted Soap, this Citrus Cilantro Exfoliating Soap features vivid colors and multiple layers of exfoliation.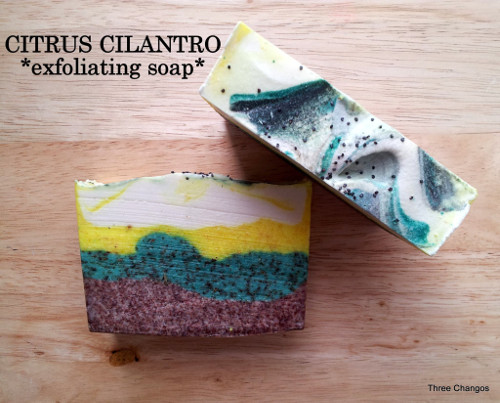 The wide variety of styles and techniques used by Three Changos Handcrafted Soap is truly inspiring. Below you can see everything from swirls, to embeds and creative layers. Interested in making the fun honeycomb technique seen in the photo on the left? This effect is made easy with bubble wrap as shown in the Honeycomb Melt and Pour Tutorial. You can also achieve a similar look by using the Bee and Honeycomb Mold as shown in Bee and Honeycomb Soap Tutorial if you don't have any bubble wrap on hand.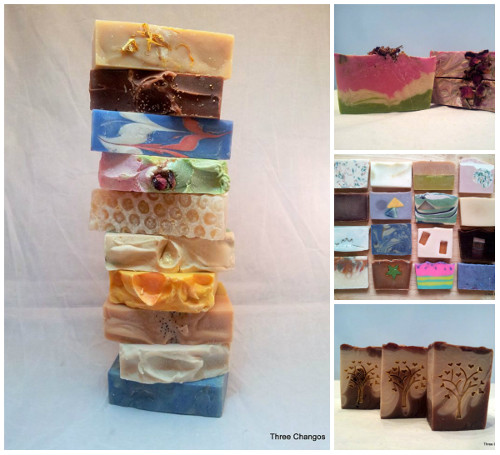 Three Chango's Handcrafted Soap on Facebook: Three Chango's Handcrafted Soap

Thanks to everyone who posts photos, asks questions and otherwise makes our soaping community the best it can be. We love seeing all the amazing soapy creations every day!
Post pictures of your crafty creations on the Facebook page each week for a chance to be featured on the Soap Queen blog and receive a sweet soapy package from Bramble Berry. Photos are chosen based on consensus from the Bramble Berry staff, so the best way to increase your chances of winning is to show us lots of photos!