This week was full of newness! A surprise S.O.A.P panel included eight new members, and then there were a variety of products showcased in What's New: Winter Edition 2014 post. That list includes everything from new springtime fragrances such as Wildflower Honey Fragrance Oil and Sunny Herb Garden Fragrance Oil to handy soaping tools like the Triangle Silicone Spatula and Squeeze Bottles.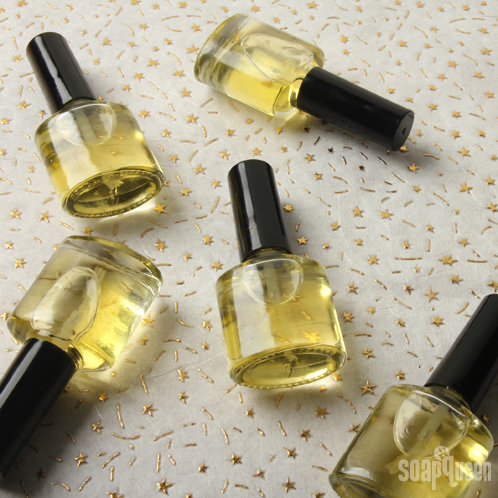 Argan, Jojoba and Chia oils are all in the Nourishing Nail Oil Recipe.
Speaking of new, this Nourishing Nail Oil Recipe will take your nails from dry, to shining and new in no time. This week the focus was on two colorants that bring fresh, newly-bloomed flowers to mind: Green Chrome Oxide and Hydrated Chrome Green. Not only are these colorants beautiful, but one of them — Green Chrome Oxide — is 20% off this month.
This weeks Facebook Photo of the Week was clearly inspired by fresh, bright hues as well. Made by Three Changos Handcrafted Soap, this Citrus Cilantro Exfoliating Soap features vivid colors and multiple layers of exfoliation.