Now that the SuperBowl is over, our Seahawks soaps made (congratulations to the Seahawks on your win!), it's time to turn back to our DIY obsessions. Consider this a deluxe Sunday Night Spotlight — today we're not only introducing you to the wonders of Pink Sea Salt, we've got a bonus foot scrub tutorial as part of Show Your Love. Read on to learn more about this versatile salt and how to make a nourishing scrub for yourself.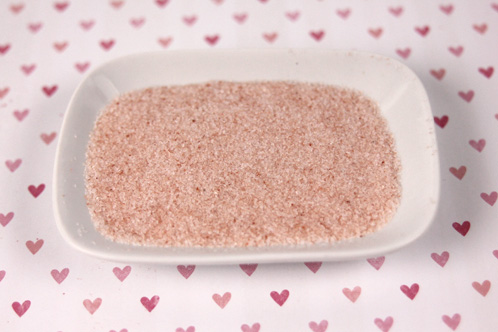 Pink Sea Salt comes in four different sizes: Coarse, Medium, Small and Extra Small. The coarse salt is great as a garnish on cold process soap or melt and pour, while the smaller sizes can be used in scrubs. Bramble Berry's Pink Sea Salt is mined from salt beds in the Himalayan Mountains, and it is believed to be the purest form of salt available. You can find variety of tutorials using this wonderful salt on the Soap Queen blog. Some of our favorites include: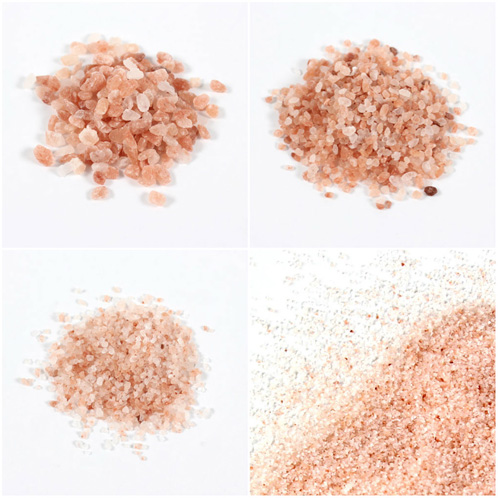 From left, clockwise: Coarse, Medium, Small and Extra Small Pink Sea Salt.
Everyone loves a little foot pampering, and this Pink Sea Salt Foot Scrub made with extra small pink sea salt is wonderfully exfoliating. Treat yourself (or someone special) to a day at the spa. As a bonus, the entire kit costs under $25!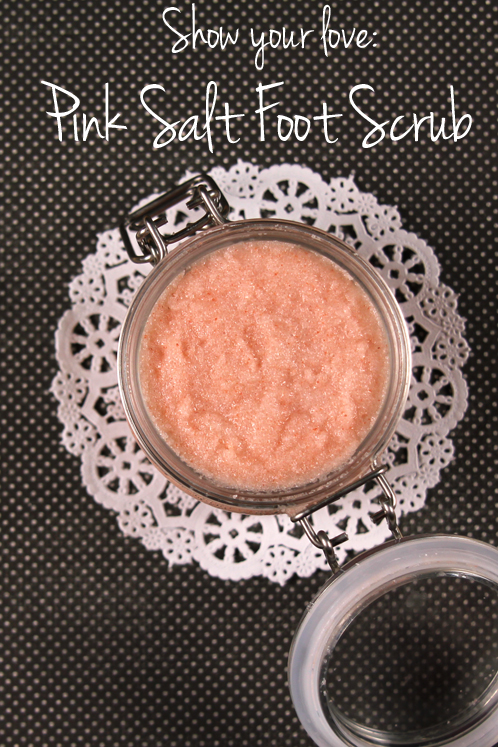 What You'll Need:
7.5 oz. Extra Small Pink Salt
.5 oz. Avocado Oil
2 oz. Liquid Soap Concentrate Base
8 oz. Short Plastic Bail Jar
6 ml Grapefruit Essential Oil

Click here to add everything you need for this project to your Bramble Berry shopping cart!
ONE: Portion out the Extra Small Pink Salt in a medium-sized glass container.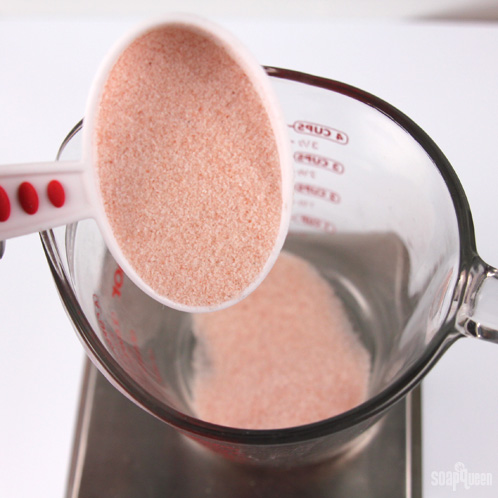 TWO: Add the Avocado Oil and Liquid Soap Concentrate Base. You do not need to dilute the concentrate base.
THREE: Mix the oils and salt together with a spoon. Be sure to incorporate the oils completely into the salt.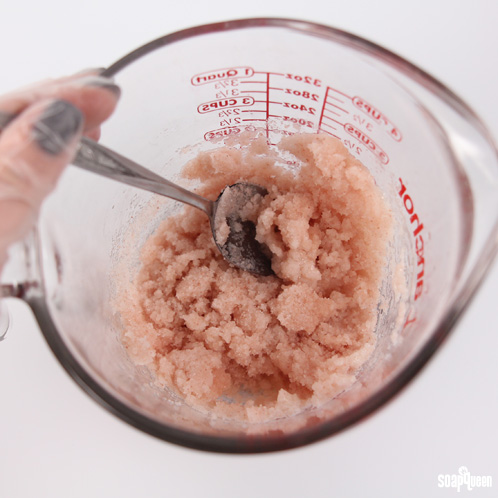 FOUR: Add in the Grapefruit Essential Oil and stir.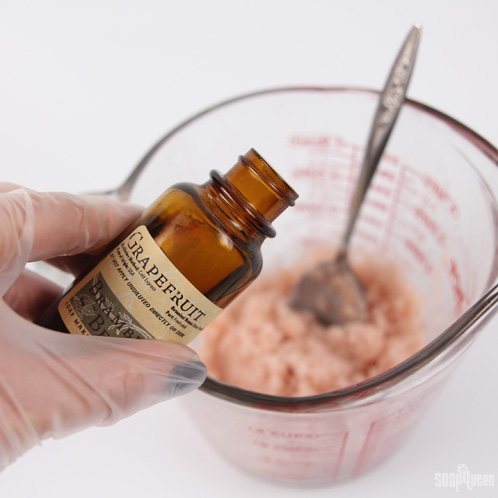 FIVE: Your scrub is ready for packaging! We like using our 8 oz. Short Plastic Bail Jars. This recipe fills one jar completely, but if you'd like to make multiple jars simply double or triple the recipe.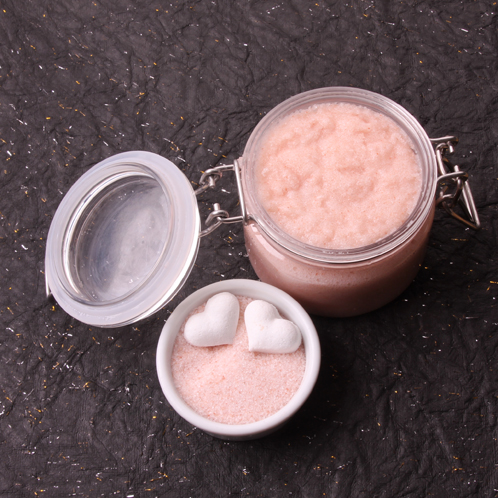 We're in the middle of our 'Show Your Love' themed week. Keep you eyes on the Soap Queen blog for more special tutorials and discounts coming this week.