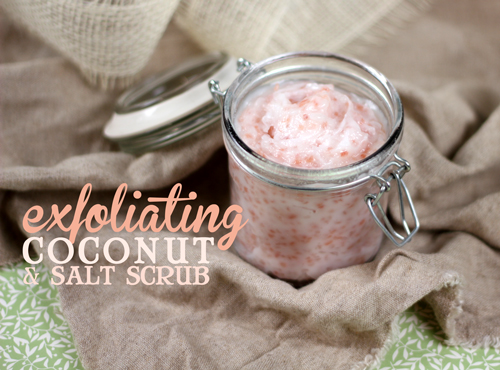 I love the simplicity of this recipe, which made it perfect for a Soap Queen Short Video (What's a Soap Queen Short? It's a video that doesn't have me talking and is only one camera view, instead of showing me talking and then doing close ups of the product demonstration. Some ideas just don't need a lot of production!). Just combine Coconut Oil and Salt and the fragrance or essential oil of your choice and you have a luxurious scrub. You may find in the warmer months that it is very soft since the Coconut oil melts at such a low temperature. So be sure you store it in a container with a good seal like our Plastic Bail Jar.
To make this Salt Scrub you will need:

  Click here to get everything you need to make this scrub.