With all the fun happenings at Bramble Berry and Soap Queen, this last week has just flown by! We've had one of our last guest posts from the Soap Guild show (written by our very own Kat Hackney), a brand new Make it Month with Woodland Elves, the sample fragrance of the month, and a unique chance for you to inspire a Soap Queen tutorial. And, if you want to be prepared for a fun promotion that is happening later this month, be sure to sign up for our newsletter (we've been dropping little hints as far as what's to come!) ! Are you ready for the photo of the week? A soapy piano scale please…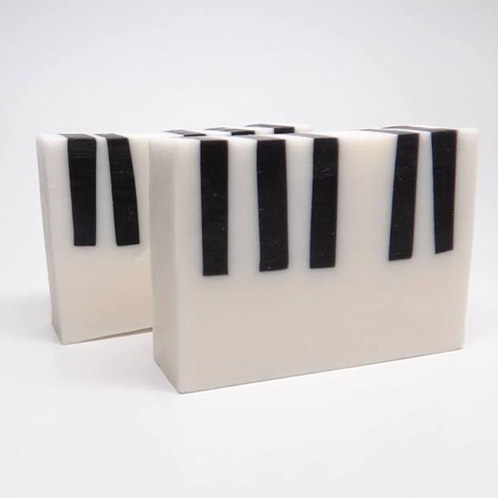 This week's photo comes to us from the very talented Lena at Lena Alma Handmade. This masterfully executed piano keys soap was created using Bramble Berry's new 4″ silicone mold that was part of our Soap Guild Conference Goodie Bag earlier this year. Did you know I play piano? I took lessons for 13 years and enjoy playing to this day. Her soap caught my eye with its crisp black embeds in a milky white background that resemble adorable piano keys. Expect a soapy little package coming your way, Lena! Thanks again to everyone else who is part of our soap making community each and every week. Your photos truly make the Bramble Berry Facebook page what it is!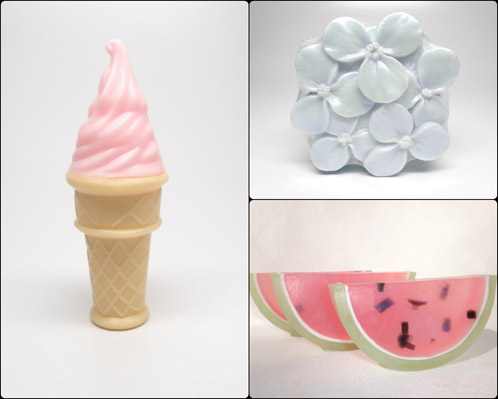 Lena's Website: Lena Alma Handmade
Lena's Facebook Page:  Lena Alma Handmade

Be sure to post pictures of your soap creations on the Facebook page each week for a chance to win a gift package from Bramble Berry, and don't forget to check Soap Queen regularly for soapy news and updates!