This week we celebrated another week of awesome sales and promotions. While the promotions are over, there is still time to enter our Make it Month Contest. It has been so fun to see all your creations made with the Sunny Herb Garden and Carnation Fragrance Oils…keep em' coming! We'll do a blog post featuring all the entries in early June.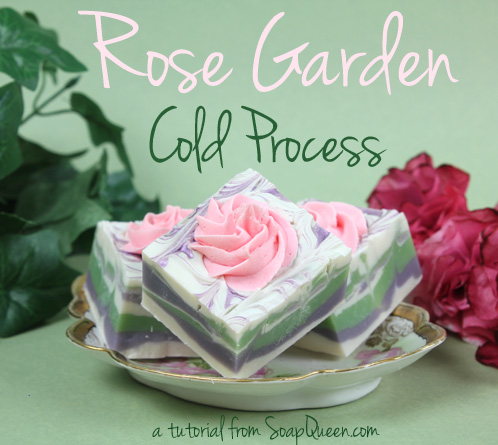 If you are looking for more soapy projects inspired by the garden, this week was full of floral projects. The Rose Garden Cold Process Tutorial is an advanced project utilizing soap frosting, mica swirls and the hanger swirl technique. If you enjoy the hanger swirl technique, this Tiger Stripe Hanger Swirl Tutorial is right up your alley. If you are looking for an easier project, these Elegant Coffee Filter Flowers can be made in minutes. The Victorian Heart Melt and Pour Tutorial is another project perfect for the beginner crafter. If you have never made melt and pour soap before, the Free Beginner's Guide to Melt and Pour is full of information and tips.
Bath fizzies are another fun and easy project, and our Facebook Photo of the Week from Holly of Lotion Bar Cafe is a great example of a bath fizzy done well.