Yields:
Four 1 oz. push tubes
After creating your own deodorant with our Aluminum Free Deodorant Base, you'll never go back to store-bought deodorants again. Simply melt down the base, add your fragrance  or essential oil of your choice and as soon as it's hardened it's ready to use.
For this project we used the Sample Fragrance of the Month, the light and refreshing Cucumber Melon Cybilla. With every order you place at Bramble Berry this month, you'll receive a complimentary .5 oz. sample of this fresh fragrance.
Because underarms tend to be sensitive areas, we don't recommend more than a 1 % usage rate when adding fragrance oil or essential oil to this base. In this case, we fragranced the entire 4 oz. container with only 1.5 mL of fragrance oil!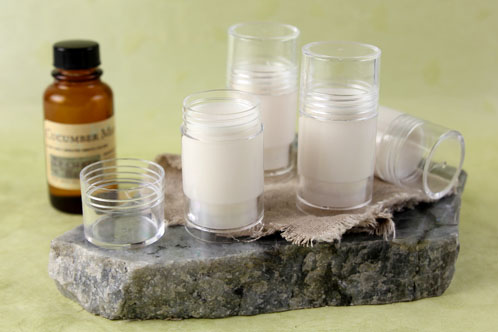 What You'll Need:

4 oz Aluminum Free Deodorant Base
1.5 mL Cucumber Melon Cybilla Fragrance Oil
Four 1 oz Push Tubes
Optional: Droppers

Click here to add everything you need for this project to your Bramble Berry shopping cart!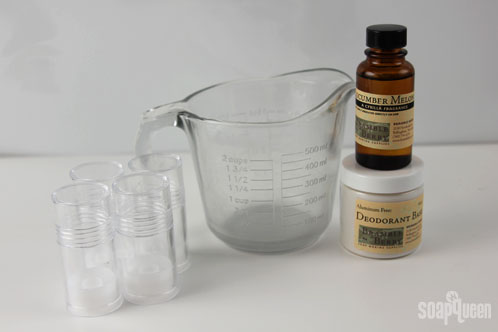 ONE: In a heat safe container, empty the entirety of the 4 oz. deodorant base. Melt the base on 20 second bursts until fully melted. When heating, make sure to keep the temperature below 130°F or you will degrade the odor fighting enzymes!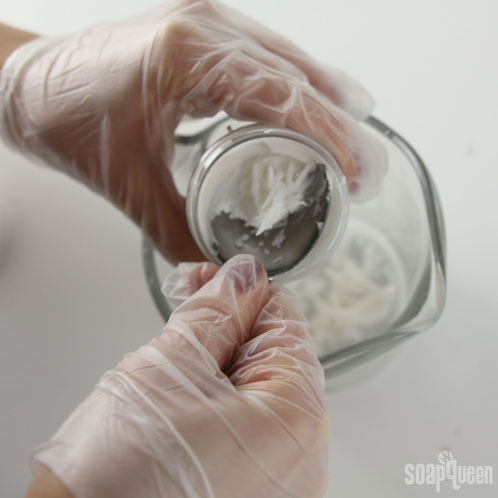 TWO: Add the Cucumber Melon Cybilla fragrance oil and stir to fully incorporate the fragrance into the base.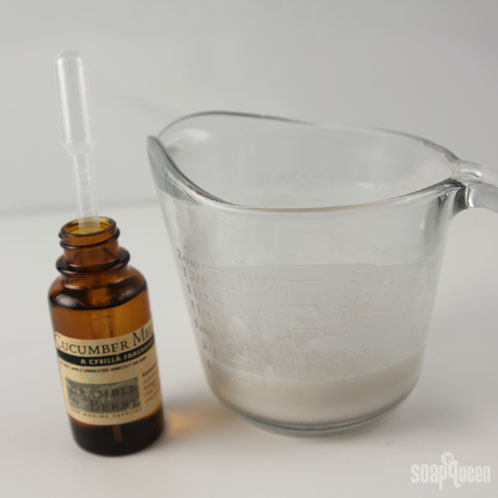 THREE: Slowly and carefully pour the base into the push tubes. The push tubes hold about an ounce by volume so be sure not to overfill them.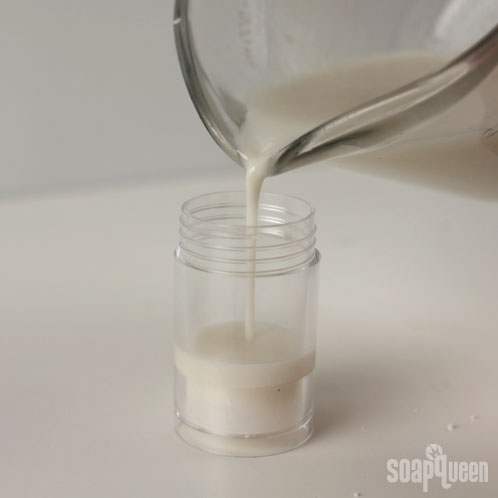 FOUR: Wait 15 – 20 minutes for the base to harden and then your aluminum-free deodorant is ready to use.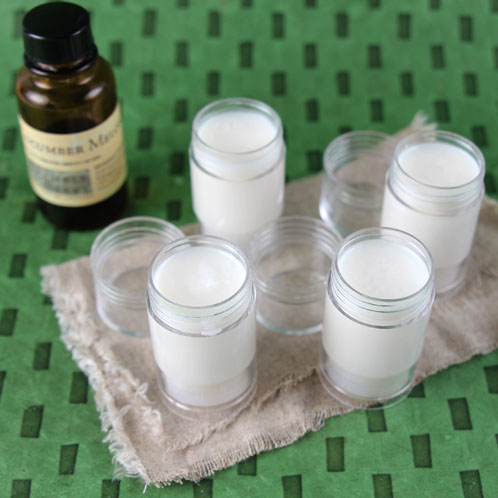 Bonus:
Look for other scents to try? We also like Fresh Linen, Soapy Clean and Salty Mariner Fragrance Oils and Lavender 40/42 and Lemongrass Essential Oils.