It's the beginning of a brand new feature on the Soap Queen blog — Facebook Photo of the Week!  Every week we will be choosing one photo from Bramble Berry's Facebook page submitted by you and feature it in its very own blog post.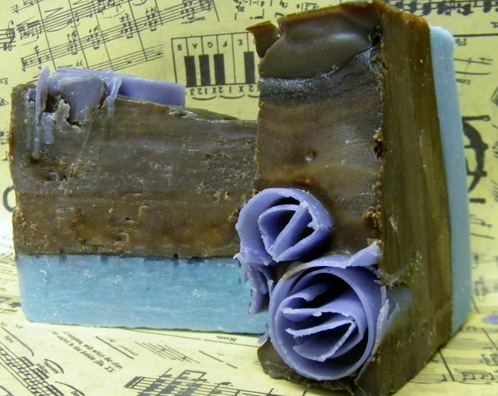 This week's photo comes from Brooke of Her Best Apple. In this soap, Brooke used our Relaxing Fragrance Oil and said, "I just LOVE this FO, it smells awesome. It does turn cold process soap dark, but it smells so good that I can work with that!" I know how frustrating it can be to work with discoloring fragrances, but Brooke, you totally blew it out of the water with your positive attitude and gorgeous design! Check out some of her other soaps: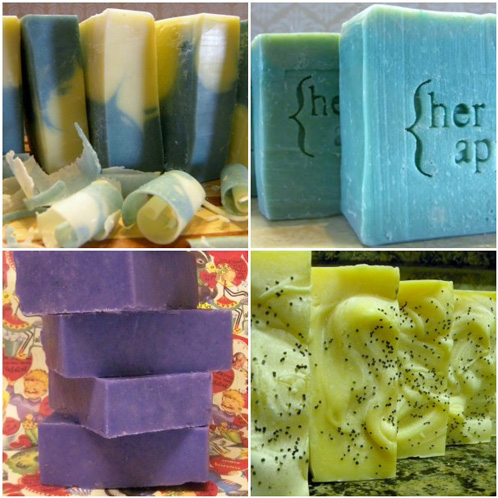 Brooke's Blog: Soap It!
Thank you so much to Brooke for being a fan and regular contributor on Facebook and sharing your awesome soapy creations with us — expect a little package of goodies to be sent your way!
Would you like your photo or project to be featured in a blog post? Come join us for soap talk, contests and lots of crafting inspiration at Bramble Berry's Facebook page and share a photo with us of your latest project. The week's photo of the week pick could be yours!