And just like that, another week has flown by! This week we shared a simple and quick tutorial on how to make your own Cucumber Melon Deodorant using our sample of the month, Cucumber Melon Cybilla Fragrance Oil. In addition to this fresh deodorant, we also made a Fall Sherbet Cold Process soap made with pretty pastel hues.
We also explored different preservative options with a guest post by Susan Barclay-Nichols — the woman behind the fantastic Point of Interest cosmetic chemistry blog — who shared great information regarding preservatives as well as a body butter recipe in our Perfectly Preserved + Body Butter Recipe post (want more cosmetic chemistry goodies? We carry a few of Susan's books, including Back to Basics, Lotion Making 101 and Formulating Lotions & Creams). And even though we are only halfway through December, we shared some Valentine's Day inspiration with our Valentine's Day Roundup. Never too early to plan your gift giving! =)
Speaking of holiday inspiration, we have loved seeing all the festive holiday soaps on our Facebook page! This week's Facebook photo is full of holiday cheer and sparkle.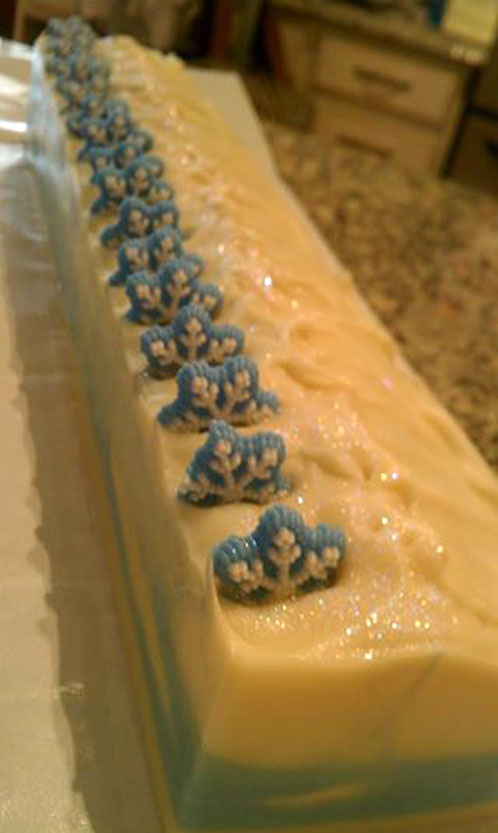 This week's Facebook Photo of the Week comes to us from Virginia of Lather Heads Soapworks.  Virginia's "Let it Snow" soap immediately caught my eye with it's gorgeous blend of icy colors, plenty of shimmer and of course, the perfectly placed snowflakes! This soap would be the perfect candidate for some Fresh Snow Fragrance Oil. Virginia's creativity continues to shine through in her Etsy shop, with cold process soaps like Banana Taffy and Absinthe.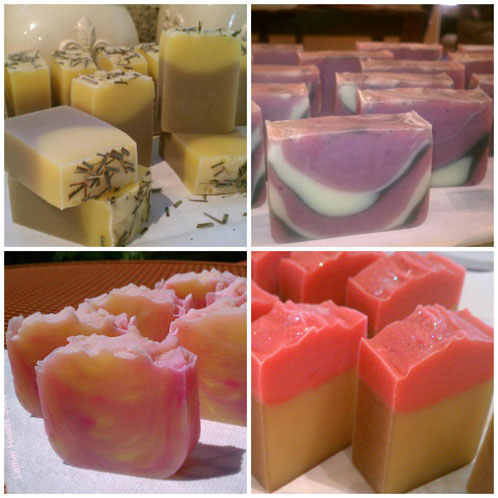 Thanks to Virginia for being part of our soapmaking community, and be sure to check out more of her lovely soapy creations below!
Virginia's Facebook Page: Lather Heads Soapworks 
Virginia's Etsy Shop: Lather Heads Soapworks
Post pictures of your soap creations on the Facebook page each week for a chance to be featured on the Soap Queen blog and receive a sweet soapy package from Bramble Berry.