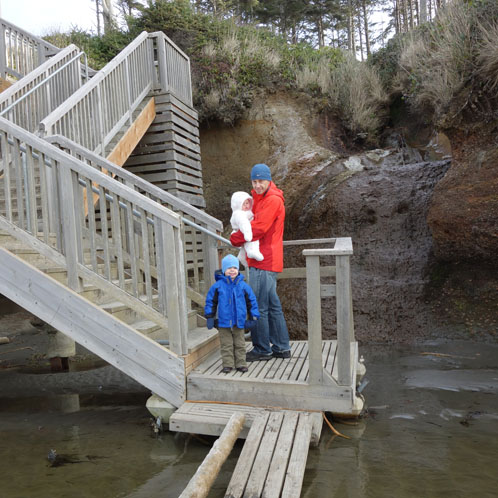 "While I relish our warm months, winter forms our character and brings out our best." – Tom Allen
We had a lovely time on the coast last weekend, all 4 seconds (okay, twenty minutes) that we managed to stay outside with teensy yet adorable children. We also took Jamisen and Lily to visit Santa. Obviously, that went exceedingly well.
Lily tried valiantly to save her big brother from the stranger in the red suit by punching Santa's Elf in the face. Thankfully she's cute or else she may have been put on Santa's Naughty List for the rest of her life. As is, she got off with just a simple warning.
To keep the warm fuzzy Christmas feelings alive, we went Christmas Tree Hunting. We managed to get the occasion documented and all look remarkably sane, happy and like the cohesive, joyful family unit I picture in my head when I dream.
Of course, it took 471 of these photos below to get the one Dreamy Happy Family Photo above.
We'll be putting up our festive tree tomorrow. Here's to pine needles all over the living room, no breakable ornaments on the bottom 3 branches and "helpful" toddlers. Wish us luck! =)