There are many factors to consider when making cold process soap. This week and next week will focus on the basics of soap making. One of the most important parts is safety. When working with sodium hydroxide lye, it is important to wear safety gear like goggles, gloves and long sleeves. With the correct precautions, soaping is a safe process. Learn more in the Back to Basics: Lye Safety Guide.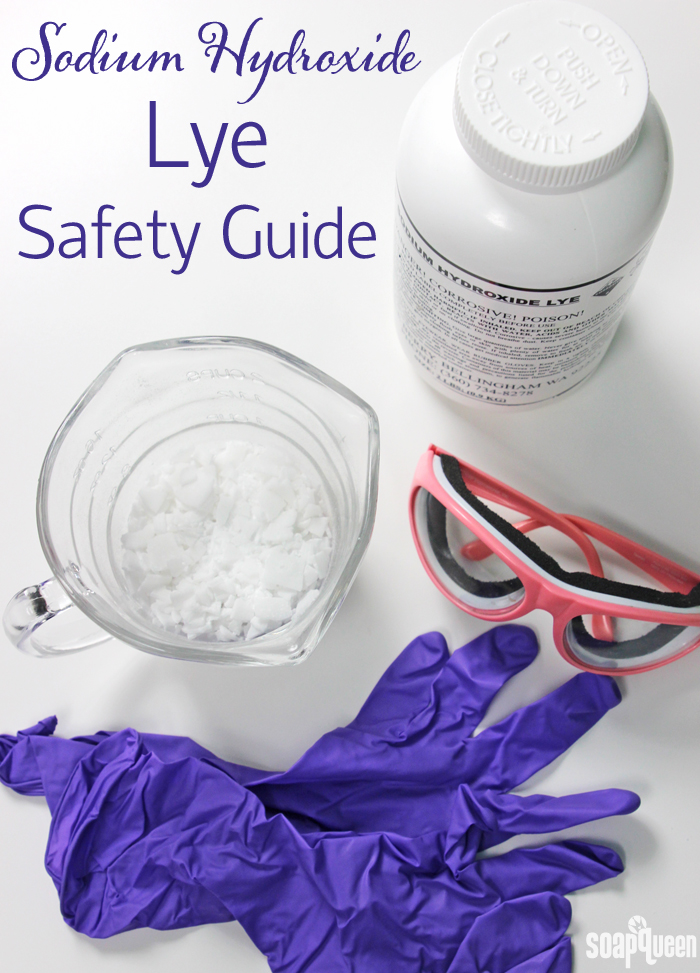 Temperature is another important part of the soapmaking process. Having the lye solution and oils around 120-130 ° F is a popular soaping method. That temperature keeps all the hard oils melted, and allows plenty of time to work with your design. Higher soaping temperatures can also promote gel phase. However, if you're working with milk, the temperatures will need to be lower to keep the liquid from scorching. Read more in the Back to Basics: How Temperature Affects Cold Process Soap post.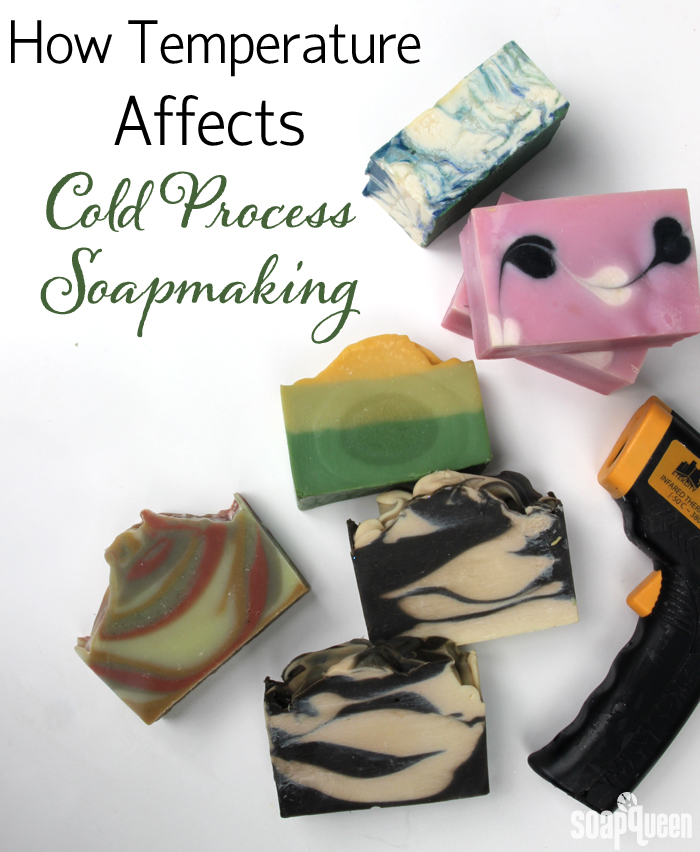 With safety and temperature in mind, you can start soaping. The Simple and Gentle Cold Process Soap is a great basic recipe. It is made with coconut oil, olive oil and palm oil, which makes a firm and bubbly bar. It doesn't have any scent or color, which helps you familiarize yourself with the process before trying additives. It's also great for anyone who prefers simple bars.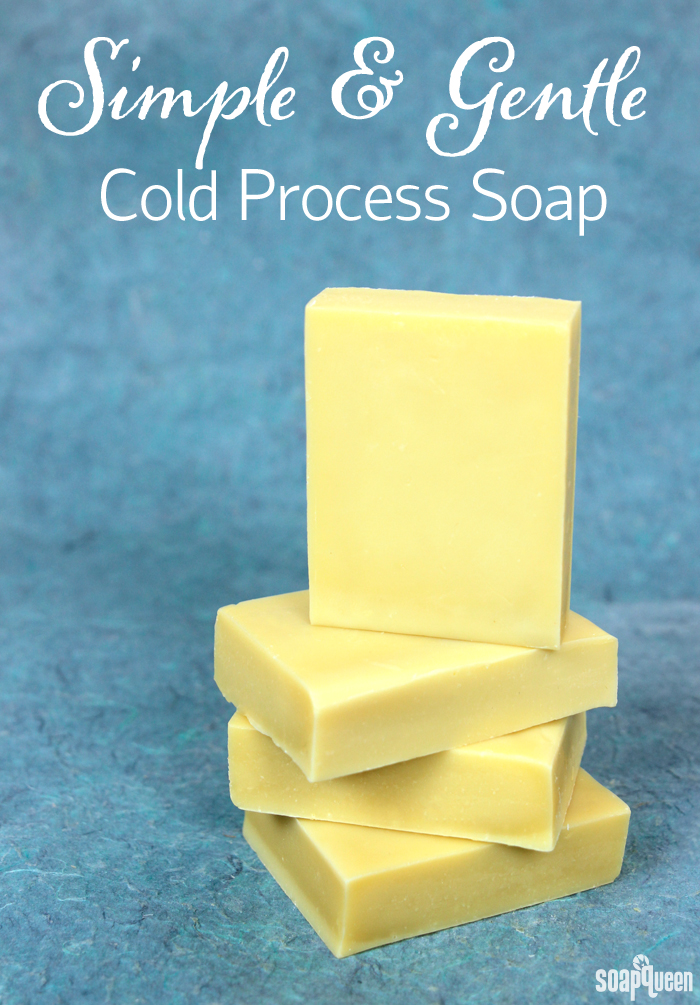 For a simple recipe with a fresh scent, click through the Creamy Orange Cold Process Tutorial. The soap has 10X Orange Essential Oil, which adds a citrusy fragrance and  orange color. The recipe also features coconut oil, olive oil and palm oil. It also has 10% cocoa butter. Cocoa butter adds firming and moisturizing properties to the soap.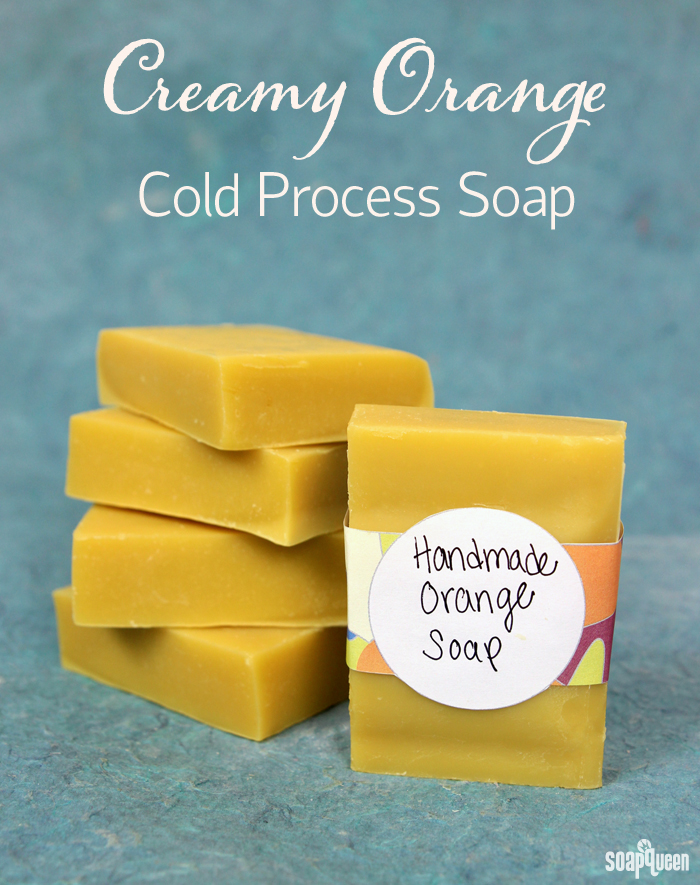 In the mood for more simple recipes? You'll love the Frozen Banana "Ice Cream" recipe. To make it, all you need are frozen bananas and a blender. The frozen bananas develop a creamy texture when blended. It's a healthy alternative to traditional ice cream. You can eat it plain, or top it with fresh fruit, nuts or chocolate.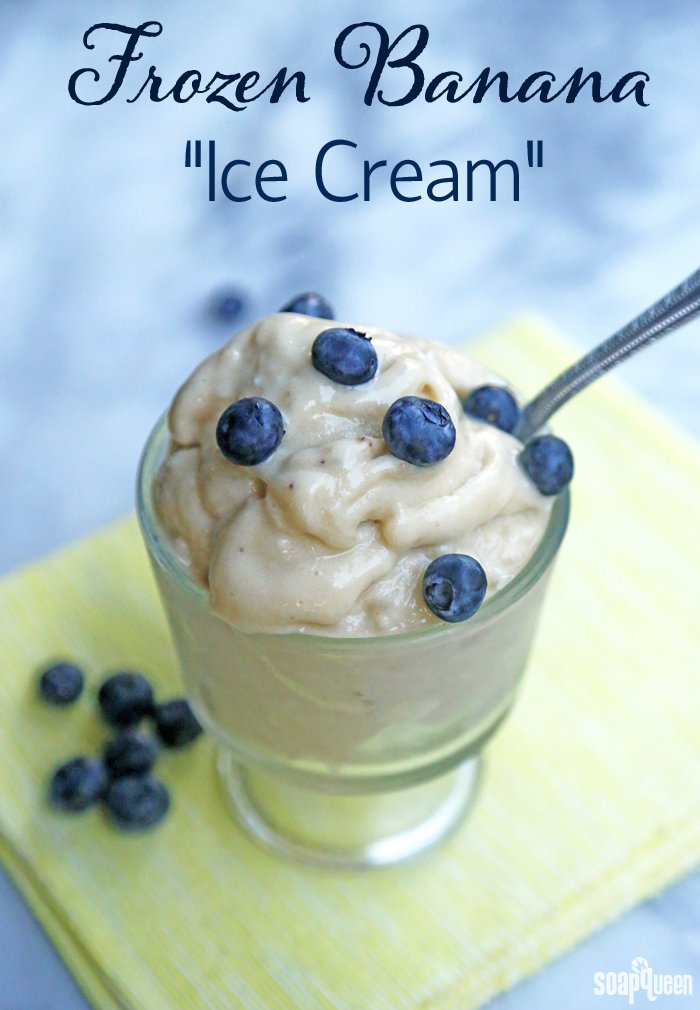 This week's Facebook Photo of the Week is another sweet treat. The soap, made by Kim with Horizon Soaps, is scented with fresh Cherry Blossom Fragrance Oil. It goes perfectly with the pink color palette.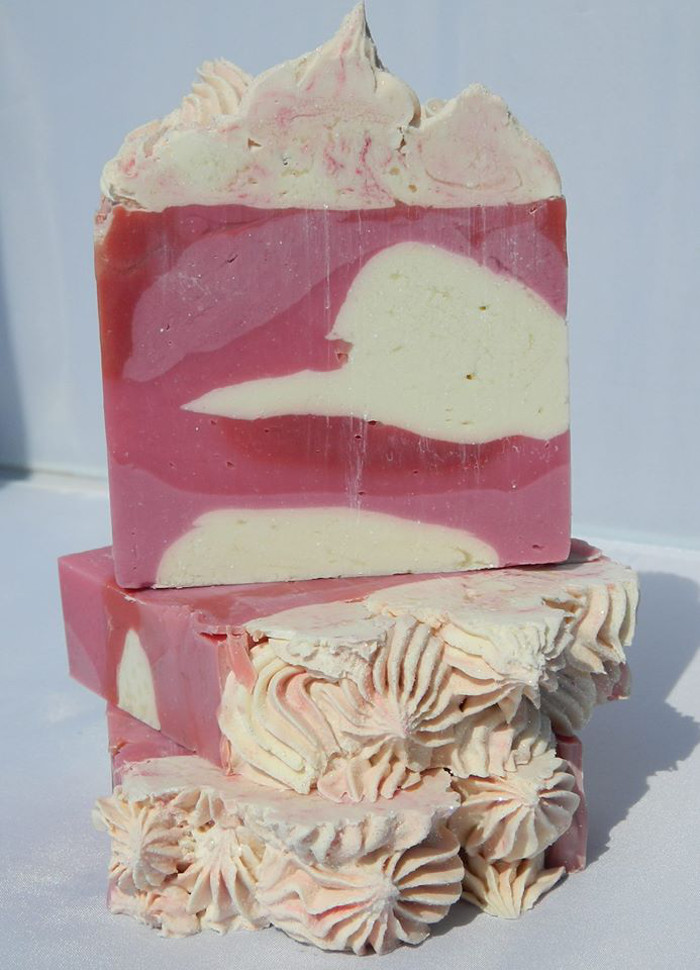 The different shades of pink pop against the white soap. For an elegant touch, the soap is topped with cold process frosting. It's a gorgeous way to finish the soap. For more pink soap, click through the Layered Lilac Loofah Cold Process Tutorial. Pink Himalayan sea salt adds color and exfoliation to the Pink Salt and Shea Bath Bar.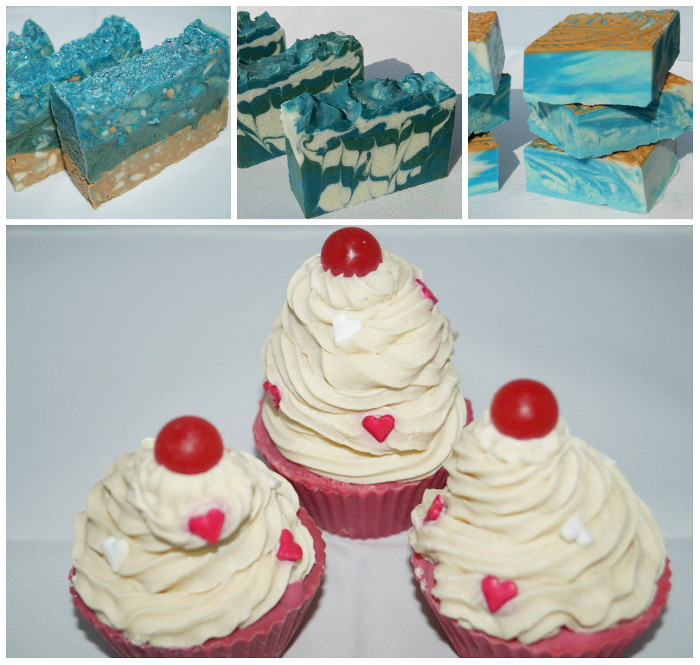 Above (clockwise, top left) are Kim's Golden Mermaid Soap, Ocean Rain Soap, Paisley Fruit Cocktail Soap and Red Velvet Cupcake Soap. The paisley pattern on the fruit cocktail soap is stunning. To get the look with melt and pour, click through the Under Your Spell Melt and Pour Clay Tutorial. For another unique soap pattern, check out the Jasmine Lace Cold Process Soap Tutorial.
Find Horizon Soaps
On Facebook
On Etsy
Pink hues are also in this week's Instagram Photo of the Week by Belle Ame Candles and Soaps. The pink is perfectly swirled with the red, green and white soap. For extra detail, the Southern Peach Rose Soap is topped with petals. Check out more inspirational work on Belle Ame's Instagram page.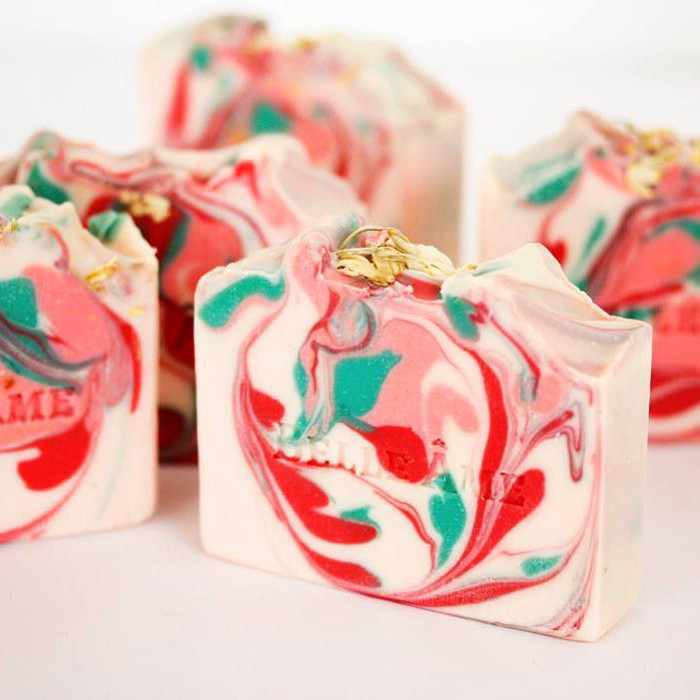 And now, for the winners of both the Pure Honey Show & Share and the When Did I Know blog post. I love seeing all the fun creations you made with your Pure Honey Fragrance Oil sample. The winners, as voted by you, were the Sweet Honey and Oats Melt and Pour by Essentially Meka, Bee My Honey Cupcake by Texoap and entry #19, Oh My Honey Cakes by Louise. Thanks so much to everybody who participated! I was so touched by all the thoughtful responses to the When Did I Know post. I loved hearing about your business successes and areas where you'd like to improve. All the comments were winners, so it was hard to chose! Steffanie, Christi and Christina, be on the lookout for an email =)
Post pictures of your crafty creations on the Facebook page each week for a chance to be featured on the Soap Queen blog and receive a sweet soapy package from Bramble Berry. Photos are chosen based on consensus from the Bramble Berry staff, so the best way to increase your chances of winning is to show us lots of photos!
To participate in the Instagram contest, hashtag your pictures with #soapshare. Each Friday, I will pick a photo on Instagram to be featured on the Bramble Berry Instagram account. 
For those of you who have been featured on the blog, we now have an official "Featured on the Soap Queen" badge! You can include that badge on your website, blog, pictures, etc. To save the badge, click here. =)