It's always fun to try new soaping techniques, but it can also be valuable to revisit the basics. The past week I shared two tutorials perfect for the beginner soaper as part if the Back to Basic series. If you have never made cold process before, the first tutorial in this series, Simple & Gentle Cold Process Soap, is the perfect place to start. Be on the lookout next week for tutorials of the purple and blue soaps below. This series also includes the Back to Basics Kit which includes all the ingredients (except lye) you need to create the four projects!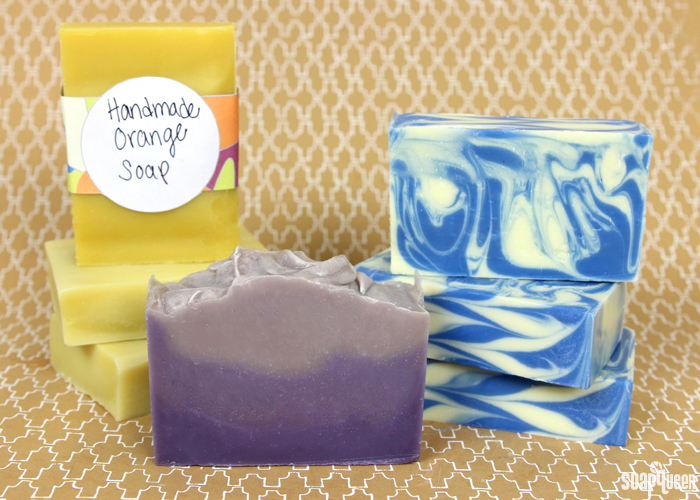 Today, the kiddos and I are taking a walk down to the ocean to enjoy the beautiful weather. I feel so lucky to live within walking distance of the beach. We spent some time at the ocean last weekend as well, and Lily was incredibly tempted to jump in. Too bad the water in Washington is always freezing! If you are inside today and need some crafting inspiration, check out my favorite pins, 'grams and tweets below. 

Pinterest: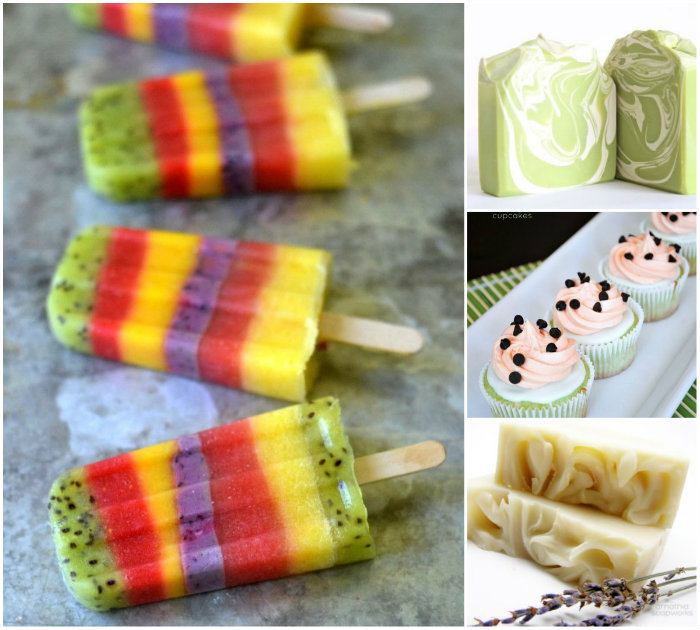 Instagram: 
Stephenson Jelly Soap Base is now available on Bramble Berry! You can find it here. It's super fun to make and even more fun to use! I can't wait to bring some home for the kiddos to play and wash with. If you have young children, definitely make sure they know it's not edible. =)
On the left is a lip balm made with beautiful Peach Shimmer Mica. I love the soft shimmer it gives! On the right, the family and I took a walk down to the ocean. The weather has been so wonderful!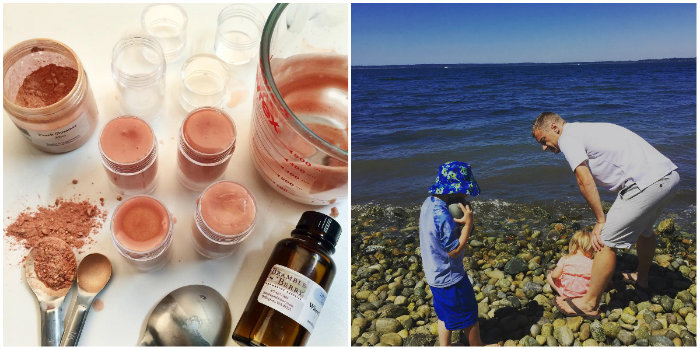 I hope you all have a wonderful weekend! To keep up with the latest soapy social media throughout the week, you can follow me on Twitter, Tumblr, Instagram, Pinterest, Vine and YouTube and Snapchat. To watch my 'stories', which include sneak peeks into future projects, add me. I'm Bramble-Berry on Snapchat.