Happy weekend everyone, I hope your week is coming to a wonderful close and you're busy preparing for a weekend summer adventure. Our Chief Operating Officer Norm returned to the office yesterday after a month-long trip to Europe, and we greeted him with a little prank — after all, who wouldn't want to return to an office full of packing peanuts after 20 hours of travel time!? (Okay, so we didn't actually fill his whole office with peanuts, but it sure did fool him). We also made him his own Mini-Me to leave with us next time he takes a vacation (which I am hoping is no time soon; the place isn't the same without him).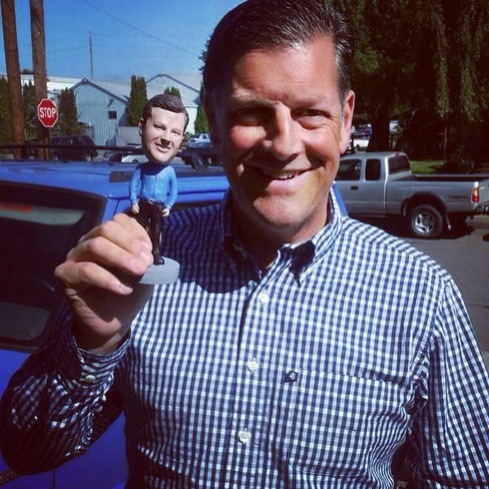 Aside from the pranks, there was another wonderful display of soapy creations on the Bramble Berry Facebook page.  This fashion-friendly soap is super cute and super trendy: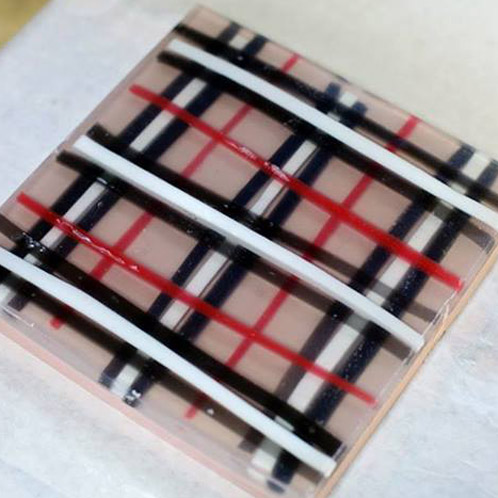 This week's photo comes to us from Susan at JBS Farm. Her soap Burberry Plaid soap caught my eye for the precise design and the attention to detail. The colors were spot-on and the lines were so straight. I could hardly believe it when I found that Susan had just starting soaping this last March! What an inspiration to new and established soapers. Thanks to everyone who participates each week by posting photos, asking questions and sharing soapy stories on our Facebook.
Susan's Website: JBS Farm

Susan's Facebook Page:  JBS Farm

Be sure to post pictures of your soap creations on the Facebook page each week for a chance to win a gift package from Bramble Berry, and don't forget to check Soap Queen regularly for soapy news and updates!