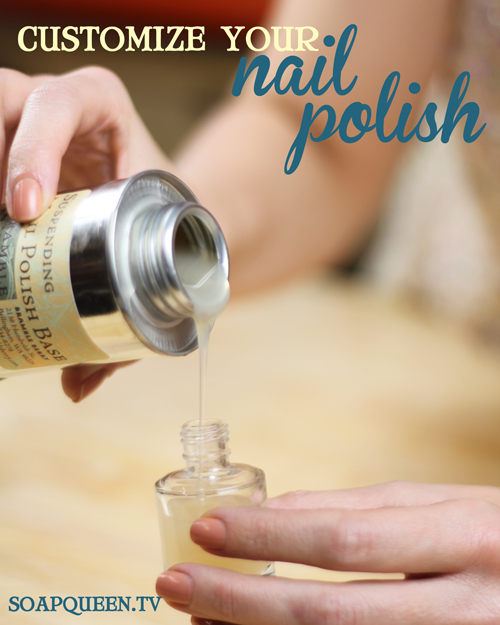 Our Nail Polish base has been such a popular item at Bramble Berry but it can be a little tricky to use. So I made this Soap Queen Short video to show how easy it is to make your own custom nail polish. I'm excited to point out that we now have mini nail polish bottles at Bramble Berry so you can create a full spectrum of color options from one little 4 oz can of base!

To make the nail polish in this video you will need:

Click Here to add everything you need to make this project to your Bramble Berry shopping cart.