Do you have what it takes to Make It?  The Make It challenge is returning to the Soap Queen blog, and we wanted to bring it back with a bang (of fireworks, naturally!). This month's challenge is all about the Fourth of July. This time, any bath and body product counts — scrubs, lotions, bath fizzies, cold process, lip balms, melt & pour and more! It is fun to start summer off with a challenge, and everyone in the office is waiting on pins and needles (fireworks and sparklers?) to see your best red, white and blue creations. Keep reading for the official rules, and then get to creating!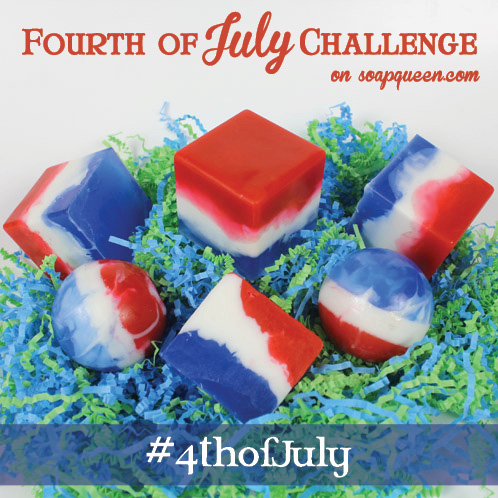 The Mission (if you choose to accept it)
Create a unique item that follows the challenge's theme. For this challenge, you can showcase anything that follows the Fourth of July theme. Cold process, melt and pour, lotions, scrubs, lip balms and home crafts are all allowed.
Post pictures of your themed product to Bramble Berry's Facebook page between June 18th and July 1st.
Your entry  must include the designated hashtag "#4thofJuly" in the photo caption in order to be entered into the contest. Photos without #4thofJuly will not be considered.
You can make multiple projects, but we will only consider three  pictures per person.
At the end of the two weeks, Team Bramble Berry will pick our favorite items. The winners of the challenge will be featured in a  Soap Queen Blog post.
You have until Monday, July 1st to post your pictures! Remember to include the #4thofJuly hashtag.
Here is some inspiration to get you started: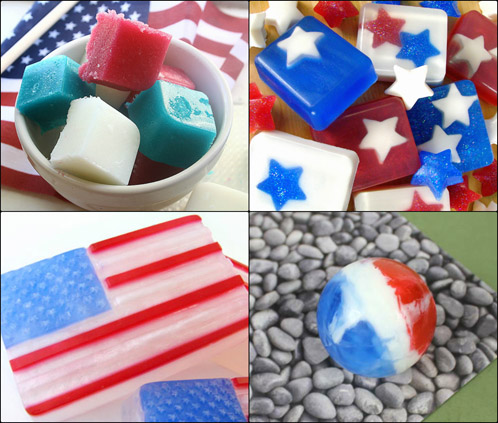 Top Row: Solid Bath Sugar Cubes Tutorial & Easy 4th of July Stars
Bottom Row: American Flag Soap & Goodness Gracious, Great Balls of Freedom